For most Americans, having a garbage disposal under the sink is a godsend, as it allows us to throw away leftovers with impunity, rather than worrying about clogging the drain by accident because we didn't scrape our plates well enough.
Although it seems like a luxury in other parts of the world, the fact is that disposals are extremely commonplace in US households, appearing in most domiciles regardless of income.
While these devices are certainly handy and efficient at processing waste, what if your home or living space has a septic system?
Because you're not connected to the city's plumbing, you have limited space for waste water, which means that most houses that have a septic tank don't use a disposal for fear of clogging the system by overfilling it prematurely.
Although those concerns do have merit, the fact is that if you get a powerful and efficient disposal, you shouldn't have to worry at all. That being said, you will need to make sure that your tank is large enough to handle some extra water, as using the disposal can be equal to one toilet flush.
With that in mind, let's take a look at the best food disposals for septic systems and see if they can help your home become more waste-efficient.
Page Contents (Click Icon To Open/Close)
Septic Tank Garbage Disposals Compared
| | | | | | |
| --- | --- | --- | --- | --- | --- |
| | InSinkErator Evolution Septic Assist | | | | |
| | | | | | |
| | | | | | |
| | | | | | |
| | | | | | |
| | | | | | |
The Value of Having Septic Disposal Units
Sometimes, a garbage disposal with septic-friendly features will include a bio-pack cartridge that injects additional breakdown bacteria into the waste as it goes through. These bacteria naturally produce enzymes to help them digest organic matter.
It is debatable how helpful these bio-packs are—the septic tank already has bacteria to breakdown the waste, and the bacteria do not immediately work on the food as it as being ground up. However, septic-assist bio-packs do not hurt anything, and they might help a little.
If nothing else, most bio-packs have a freshening scent. Therefore, you can avoid having a stinky kitchen and also possibly take better care of your septic tank.
---
How to Choose the Best Garbage Disposal for Septic Tanks
Because you don't have the same level of convenience as a home that connects directly to a plumbing system, you have to pay more attention to what comes with your disposal.
You want to make sure that it is powerful enough to process all kinds of food, and you need to ensure that it doesn't need a lot of water to work properly. Here are the top factors you should be looking at when making your decision.
Size
Depending on how large your tank is you will need to get a disposal that accommodates that size. For example, if you have a smaller tank then you will want a disposal that isn't too big so that you're not flushing so much waste every time you use it. Look for compact or space-saving units that will give you the same level of processing power without having too large of a tank.
Motor
The size and speed of a motor will help you manage the waste that you put into your tank. For example, if a motor pulverizes your food at higher speeds, you will wind up creating less waste than a unit that doesn't operate as efficiently. For septic systems, I recommend at least half a horsepower or 2600 rpm.
Septic-System Ready
When looking at different disposal models, be sure that they say that they are compatible with septic tanks. Some units may not have this distinction, meaning that you should avoid them if possible.
In certain cases, however, the disposal will be designed for a septic tank rather than standard plumbing. In this instance, the unit will come with a bio-pack, so you get a microorganism treatment every time you operate the device. This can ultimately make your system much more efficient as it will break down matter much faster than normal.
Continuous vs. Batch Feed
While most people prefer continuous disposals because they are more efficient and easy to use, the fact is that batch feed might be better for a septic tank. The way that this model works is that you have to seal the unit before it can operate.
This way you don't have to run the disposal every time you toss food into it, meaning that you can reduce the amount of water that goes into your tank. If you have a smaller system, a batch feed disposal may be your best option.
Noise Level
While noise level has nothing to do with the garbage disposal septic tank relationship, many users value quietness. Loud disposals can scare pets and children, disrupt conversation, and generally make clean-up unpleasant. Many powerful disposals are designed to sound-insulate the grinding chamber and absorb vibrations before they reach the countertop.
Waste Volume/Family Size
Generally, bigger families will create more waste for the garbage disposal and septic tank; however, the more important factor is really how much food preparation and/or food consumption happens in your home.
If your household regularly generates large quantities of food waste that you want to send through the disposal, you should get a large, powerful unit. Otherwise, a small unit is sufficient—and usually saves both money and space. This guide by waste king shows what to look for in comparing waste vs. family size.
Grind Capability
All units in the list of garbage disposal reviews below have relatively high grind capabilities: All have motors with at least 1/3 horsepower (HP), and most have rotation speeds of at least 2600 rotations per second (RPM). Some have motors that reach full speed fast so that jams are less likely and food is ground up more quickly.
The chamber size matters too: A small unit can be powerful and efficient, but you still cannot put a lot of waste down at once, because it will jam for lack of space.
Installation
While not directly related to the garbage disposal with septic tank functionality—easy installation is always a major plus. Complications can make even experienced plumbers mess up; amateur DIY installers must have an easy installation process, with tools and good instructions included with purchase.
Thankfully, all products in the reviews below are relatively easy to install; if you are replacing a similar model, there is usually nothing to it.
Warranty
Most garbage disposals, septic-friendly or not, have a guarantee of at least 1-year. This is almost always a limited warranty—it only covers demonstrable manufacturing flaws.
Often, it is an in-home warranty—you do not need to take the disposal anywhere or pay for service, because the supplying company will cover the costs of both parts and labor.
---
6 Best Garbage Disposals for Septic Tanks Reviewed
1. InSinkErator Evolution Septic Assist
Best garbage disposal for septic tanks
| | |
| --- | --- |
| | |
| | |
| | |
| | |
| | |
| | Yes—4 years, in-home (limited) |
InSinkErator is one of the top garbage disposal brands. InSinkErator has an entire line of kitchen appliances, featuring garbage disposals and instant hot water dispensers, to cover all needs and budges. This Septic Assist® model from the InSinkErator Evolution Series® is the best garbage disposal for a septic tank on the market.
What makes this model the overall best garbage disposal for septic systems is its 2-stage grinding system and bio-pack (Bio-Charge® injection) cartridge. The Evolution's grinding ability is probably enough as it is—seeing as its powerful ¾ horsepower motor is strong enough to grind small bones and melon rinds to a powder. The enzymes produced by the microorganisms of the bio-pack give your septic system a little extra help; many users also enjoy the fresh citrus scent from the bio-pack, as well.
Another thing to love about this unit is the SoundSeal® system that makes it relatively quiet—on a scale of 1 to 5, and it is a 2.5 in loudness among garbage disposals. In addition to excellent insulation and vibration absorbing structures lining the unit's body, the Quiet Collar Sink Baffle® blocks noise from coming up through the top.
Many users will appreciate this brand's history: InSinkErator is owned by Emerson, a USA-centred brand that has worked on cutting-edge appliance technology since its 1890 debut selling electric motors. We have found it to be the right mix of high power, small size and septic focused.
I have a septic tank and I was told I could not have a garbage disposal, until your product! I cannot thank you enough !!!" - Happy customer Cindy via the InSinkErator website
---
2. Waste King L-8000
Best 1-HP for septic systems
| | |
| --- | --- |
| | |
| | |
| | |
| | |
| | |
| | Yes—lifetime, in-home (limited) |
Waste King might not have all the bells and whistles of InSinkErator, but it often gives the same level of performance for a noticeably lower cost. In short, if you want to stay within your budget and get something powerful, this is the way to go.
The L-8000 is one of the most robust disposals that Waste King sells, with a 1-horsepower VORTEX™ motor that operates at a blazing 2800 rpm. The quick-starting motor, combined with the stainless steel impellers, allows the system to chew food waste up thoroughly—ideal for a disposal hooked to a septic system.
The L-8000's SoundSHIELD™ insulation system makes it very quiet, despite its powerful motor. Also, Waste King's EZ Mount Twist-and-Lock system makes installation a breeze. Finally, this particular unit comes with a limited lifetime warranty, which means that it is built to last.
Purchased this on recommendation by [Consumer Reports] to replace my old Kitchen Aid which died after 5 years. I ended up with the 8000 series 1HP model. Couldn't be happier with the quality and power. Install was a breeze, no issues at all. I have fed it egg shells, bones, and regular scraps, no complaints whatsoever."
Amazingly, this unit manages to have all of these features but still be relatively small in size, saving space in your under-sink area. Other excellent features are that the reset button is on the front, rather than the bottom as it is in most disposals; and the splash guard at the entrance covers the disposal sufficiently, while still making it easy to get in and do maintenance.
---
3. Moen GX50C GX Series
Best ½ HP septic safe garbage disposal
| | |
| --- | --- |
| | |
| | |
| | |
| | |
| | |
| | Yes—4 years, in-home (limited) |
Moen is a brand known for great kitchen and bathroom appliances, so it is only fitting that it is now making an excellent garbage disposal that pairs well with a septic tank.
The GX50C gives you more chewing power than you would typically expect from a ½-HP system—its VORTEX™ motor generates a maximum of 2600 RPM and is almost jam-proof. It is relatively quiet due to SoundSHIELD™ technology.
Surprisingly, with all of this power, speed, and insulation—it still manages to be light, compact, and good-looking; some users even go so far as to call it "sexy" and "handsome." Like the reviewer above, most find it easy to install or replace, since it's Universal Xpress Mount™ system accommodates most sink assemblies. Furthermore, this Moen is a great value—it is long-lasting but not so expensive.
---
4. General Electric GFC520V
Best Continuous Feed Septic
Safe Garbage Disposal
| | |
| --- | --- |
| | |
| | |
| | |
| | |
| | |
| | Yes—1 year, in-home; 1 year extended, for parts (limited) |
GE is known for innovation in appliance technology. True to the brand, the GE GFC520V is made with durable, corrosion-resistant materials—stainless steel, galvanized steel, and cold-rolled carbon steel. It has a quick-starting 2800-RPM motor to make it jam-resistant even with its moderate power of ½ HP.
If you are on a budget and need a garbage disposal ok with a septic tank, this continuous-feed unit it perfect for you. It is quite inexpensive relative to other similarly high-quality units; and, if you do not abuse it, it will last a relatively long time.
Many users enjoy the small size; plus, despite not touting great sound-proofing features, this unit is reasonably quiet.
Lastly, this is a great garbage disposal for small households. Because of its small size, it is best for those who do not put much waste down the disposal at once.
---
5. Electrolux FFDI501DMS
Best direct-wired septic safe garbage disposal
You might notice that this attractively light and compact disposal unit has Frigidaire on its front. There is no confusion—Frigidaire is a subsidiary of Electrolux. The FFDI501DMS grinds sufficiently to avoid garbage disposal septic problems, with its GrindPro™ motor that hits a maximum of 2600 RPM.
This unit also has adequate sound guard technology to keep the motor from making a racket. Its mounting system is compatible with most other mounting systems. Another reason to consider this unit is that its direct-wired design is ideal if you want to do the electrical wiring your way.
This unit is made of durable materials and grinds quickly, but it is not significant; it is probably best for moderate-volume usage. However, its size makes it more space-saving and more comfortable to install. Also, its low price makes it great for those who do not want to make a significant investment.
---
6. InSinkErator Badger 1
Best 1/3 HP garbage disposer with power cord
| | |
| --- | --- |
| | |
| | |
| | |
| | |
| | |
| | Yes—1 year, in-home (limited) |
The Badger 1 is the best in its line to work with a septic system; all members of InSinkErator's Badger® line are ideal for those living in small spaces and/or on a budget.
The Badger 1 grinds food to a septic-ready powder with its 1/3 HP motor. Those who do not want to take much time or energy on installation will be happy to find that its Quick Lock® 3-bolt sink mount is compatible with most other 3-bolt mounts. Also—as shown here—you can get the unit with the InSinkErator CRD-00 power cord kit included. The package has everything you need, including instructions, to get your disposal hooked up.
Keep in mind that this is not a big unit, so be sure not to ram a lot of waste into it at once; it is not for households with substantial food preparation.
We have reviewed more Badger garbage disposal units here.
Garbage Disposal & Septic Tanks Explained
The key trait of septic-friendly garbage disposals is that it can grind food wastes thoroughly. Depending on your needs, this might mean tough vegetable fibers, eggshells, seeds, meat, and even small bones or fruit pits.
The best garbage disposals for septic systems ground materials thoroughly, so that they do not clog the piping in any way and so that they do not overwhelm the septic system's normal breakdown bacteria.
A septic tank builds up a sludge layer of organic matter that bacteria breakdown over time. Small pieces of waste are more accessible for the bacteria to manage.
A disposal (or disposer) system that is septic-friendly will need to have a motor that produces a high RPM (rotations per minute). A fast rotation creates greater centripetal force, which pushes waste harder up against the sharp surface of the grind ring—creating a quicker, finer grind.
---
Why Do You Need a Garbage Disposal for a Septic Tank?
If you ask around, you will get differing (usually conflicting) opinions on whether or not your septic system will benefit from having a disposal. On the one hand, it makes your kitchen operate much more efficiently without adding too much wastewater, but on the other hand, it could overload your system if you use it too much.
In my experience, however, most disposals don't generate enough waste to make them a burden on your septic tank unless you have a smaller system than normal.
However, assuming that your tank is large enough to handle a dishwasher or a washing machine, then you have nothing to worry about, especially if you get a disposal that helps treat your septic system.
---
Determine the Garbage Disposal Size
Generally, the number to look at when sizing a garbage disposal is the power of the motor (usually in HP). If you are one person and you rarely, if ever, go on serious cooking expeditions, then a 1/3-HP disposal is enough. If you do a moderate amount of cooking and/or have 2 or 3 people in your household, then a ½-HP is a better size for you.
Similarly, if you have 3-5 people in your home, consider a ¾-HP unit. If you have 5 or more in your household, find a 1-HP unit. For any number of people, if you do not anticipate using the disposal much, consider a smaller (usually cheaper) unit.
---
How to Use a Septic Garbage Disposal?
In general, a septic-friendly disposal is not all that different from any other garbage disposal, when it comes to how you use it. Most are continuous-feed, which means you can put waste down and grind it whenever you want. Most units turn on when you press an electrically connected wall switch.
The wall switch and continuous feed combination are the most convenient because you can get rid of waste as you go, by the press of a button. Most units have a splashguard that you push the debris through. The splashguard keeps guck from exploding upwards as the disposal rapidly grinds waste.
If your unit stops working, the best plan is to try pressing the reset button first. Then, if that does not work—many units include an Allen wrench that you can use to twist the grinding mechanism from the outside bottom of the unit. This will take care of most jams.
A great way to avoid jams in the first place is to make sure you run plenty of cold water from the faucet as you are running the disposal; also, run the tap and the disposal a little bit more after all the food waste seems to be gone.
---
How to Install a Garbage Disposal?
Most garbage disposals include installation instructions. If you are not a handyman type, however, you should hire a plumber or someone else to install the disposal for you.
Otherwise, you can probably do it—these usually are not overly complicated or dangerous installations.
There are included instructions. One tip: Most users find that they need some plumber's putty to get the sink flange on tightly. Installation is usually much easier if you are replacing the previous unit with the same model.
Be especially cautious about electrics—often you have to plug the disposal in, but if you are changing any of your home's hardwiring as part of the installation, get an electrician to help.
---
Taking Care of Your Septic Systems
Even if you have a septic-friendly disposal, make sure you put as little grease or fat down the disposal as possible. Oil and other fatty substances float as scum at the top of your septic tank's water level. The scum adds to the bulk that has to be pumped out.
It is even advised to minimize any waste you put down garbage disposals with septic tank systems, even if the debris is well pulverized. This is because any organic matter that ends up in the tank will have to be pumped out eventually.
That said, how much you can put down the disposal depends on how often you plan to have your tank pumped. (Generally, large families need to have their tank pumped every two years; smaller households can get away with 3 or 4 years.)
---
People Also Ask (FAQs)
What causes sludge build-up typically in septic tanks?
Sludge is built up organic matter, and so even if your garbage disposal thoroughly pulverizes food waste and makes it easy for septic bacteria to digest, the matter itself will build up over time.
How long does a typical garbage disposal last?
Most disposals will last about five years if they are not abused. However, some companies offer lifetime warranties on high-quality disposals; therefore, you can expect a good-quality disposal to last ten years or more.
How do you clean a stinky garbage disposal?
Try running citrus peels and ice cubes through the disposal. If this natural scouring and freshening process does not clean the mechanism, then try a product, such as Glisten Disposer Care Cleaner, that is made to disinfect and deodorize garbage disposals. Wikihow has a guide with several options for cleaning a system.
How do you fix a leaking garbage disposal?
Usually, this means that it has been installed incorrectly, especially if you notice this soon after installation. So, first, look back at the instructions (or get someone to help if you are not handy).
If the leak is coming from the unit's body, not the sink connection, then there is a manufacturing flaw, and if you are in the warranty period, then this is probably a time to use it.
What kind of wastes should I put in garbage disposals that are safe for septic tanks?
All disposals can handle the drippings and small unfinished pieces from meal plates. However, cooking grease should be avoided at all cost—try to put most of it in the trash can.
However, if your septic tank is large enough to handle the bulk, you can put tough vegetable fibers, meat parts, and even fruit pits and small bones down your disposal. Can you use a garbage disposal with a septic system?
The answer comes down to the size of your septic tank, how often pump the tank, and how powerful your garbage disposal is.
---
Conclusion
For my money, the best option you can find will be the InSinkErator Evolution. Because this unit has a bio-pack to help you treat your septic tank, you are making your whole waste system much more efficient.
My second choice would be the Waste King L8000 as it can handle food much better than most of the other units. These disposals may cost more up front, but you will get better results, and they will last longer than anything else.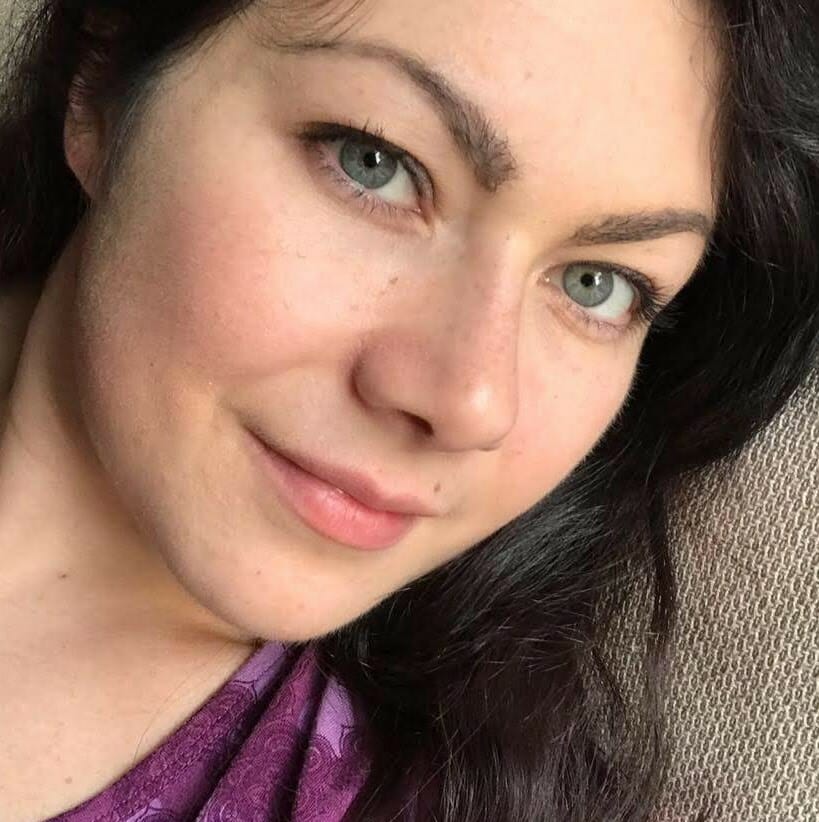 Holly Curell is the editor extraordinaire for Plumbing Lab. Having grown up in Michigan, Holly has spent time living in New York, Virginia, & currently North Carolina, where she lives with her husband & family. Holly loves DIY & has years of experience with at-home plumbing problems that arise from having 3 kids & living in colder climates. When she's not writing about her plumbing knowledge, Holly enjoys reading, hiking & relaxing with family.