Trade careers like those in plumbing and electrical work have always been in high demand, and they always will be.
Working as a plumber or electrician offers a lot of opportunities, including a lot of job protection, a good salary, and the chance to work with your hands.
If you're interested in trade work, one of the biggest decisions is choosing between electrician vs. plumber.
This guide provides insight on both career paths and gives insight into how to become a plumber, how to become an electrician, what each job entails, and the pros and cons of each.
Page Contents (Click Icon To Open/Close)
What Exactly Does an Electrician Do?
Electricians are a valuable asset to every community. As experts of electricity, an electrician is responsible for tasks like safely wiring homes and commercial buildings, troubleshooting electrical problems, and helping out in the event of a power outage.
More specifically, here are some of the primary responsibilities of electricians today:
Pros & Cons of Working as an Electrician
There are pros and cons to every career path, including working as an electrician. The biggest benefit is the high demand and the job growth potential this career has seen in the past few decades.
A report from the US Bureau of Labor Statistics found that
"employment of electricians is projected to grow 8 percent from 2019 to 2029, much faster than the average for all occupations. Homes and businesses continue to require wiring, and electricians will be needed to install the necessary components."
This growth means that electricians are in high demand, so finding work is easy.
In addition to the job growth potential and increasing need for electricians, here are a few more pros that come along with this trade:
But no career path is absolutely perfect, and there are a few cons to working as an electrician.
---
What Exactly Does a Plumber Do?
Similar to electricians, plumbing professionals are an integral part of society. Just as electricity is a necessity, the same goes for our home plumbing systems.
Here's a plumber job description according to The Balance Careers:
"Plumbers install and repair pipes that supply water and gas to, as well as carry waste away from, homes and businesses. They also install plumbing fixtures such as bathtubs, sinks, and toilets, and appliances, including dishwashers and washing machines."
These are the main tasks most plumbers are required to perform:
Pros & Cons of Working as a Plumber
Just like electrical work, working as a plumber has a lot of advantages. The main one is that this career is also in high demand, and there's a lot of potential for growth. Here are a few more pros to becoming a plumber:
While the cons don't outweigh the pros, there are still a few disadvantages to becoming a plumber. These are the main cons of the profession include:
---
Electrician Vs. Plumber: Career Comparison
Aside from the responsibilities and everyday tasks, the main difference when comparing these two career paths is the growth percentage for available jobs.
While the number of electrical jobs is expected to grow by 8% from 2019 to 2029, the expected rate of growth for plumbing jobs is 4%.
Learn More - Cost of Plumbing School
Compare plumber vs. electrician salary and you'll see that these two professions have around the same median annual pay ($56,900/year for electricians and $56,330/year for plumbers).
However, there are some differences in other aspects of the job, including:
Points to Consider When Choosing a Trade Career
When deciding on any trade career path, whether it's plumber vs. electrician vs. carpenter or HVAC vs. electrician vs. plumber, it's important to consider all the main points for each career, like:
Common Questions About Plumbing and Electrical Careers
Can plumbers do electrical work?
This depends. Some plumbers have the knowledge, training, and licensing to do certain electrical tasks, but others do not. In most cases, if the problem you're dealing with is directly related to an electrical system, it's best to hire an electrician.
Do carpenters earn the same as electricians and plumbers?
According to a recent report on the carpentry profession, the Bureau of Labor Statistics says that "the median annual wage for carpenters was $49,520 in May 2020." This is slightly lower than the ~$56,000 median salary of plumbers and electricians.
How much does a 1st-year apprentice electrician earn?
Unlike many other career paths, electricians have the potential to start earning while they go through their training period, which is a major selling point of working in the field. A post by Chron states that "during the first year, an average pay rate would be $18.44 per hour. After working 1000 hours, you can expect a modest wage increase. Pay increases, incrementally, as you gain more experience."
How much does a 1st-year apprentice plumber earn?
An apprentice plumber's salary is slightly lower than the salary for electrician apprentices. According to Indeed, "the average salary for an apprentice plumber is $16.86 per hour in the United States and $5,429 overtime per year."
---
Conclusion - Which Is Best For You?
Whichever career path you choose, both jobs offer a great deal of potential.
Plumbers and electricians earn a very good salary (especially when they're good at what they do), both positions are in high demand, and training to become either doesn't have to break the bank.
Related Article - HVAC or Plumber - Which Career Is Best?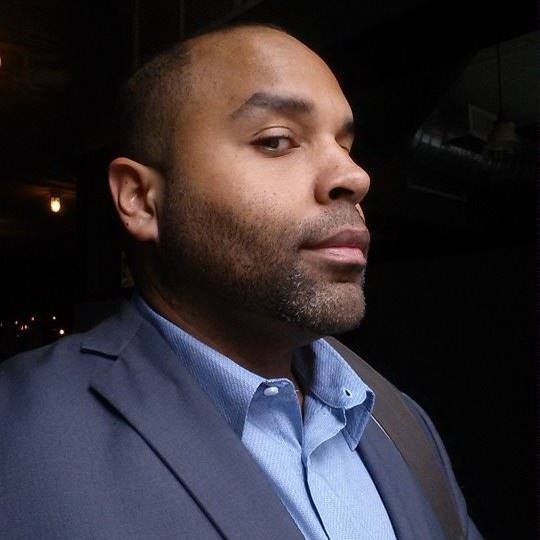 Ian Haynes is an expert writer who has successfully deployed over 500 plumbing pages and other related content. He has an excellent understanding of home plumbing issues and translates his experiences via Plumbing Lab so readers can have a better understanding of common household problems. Outside of his work, Ian likes exploring Brooklyn with his Labrador.