Plumbing remains one of the most appealing careers for many due to its variability and job security. However, there are certain routes to choose from when it comes to actually becoming a plumber.
Schools, community colleges, and apprenticeships are out there that offer certification as well as on-the-job training. To ensure you're choosing the right career for you, we'll detail the different paths to take as well as answer how much does plumbing school cost?
Page Contents (Click Icon To Open/Close)
What Do Aspiring Plumbers Learn Throughout a Course?
There are a lot of questions surrounding exactly what plumbers do and what they learn in a particular course. How long does it take to become a plumber? What will you be responsible for? We'll answer all this below.
Fundamentals of plumbing
This is the most basic class of them all, though it covers quite a bit of information. You'll learn about drainage, sewer, vent pipe systems, plumbing codes, and everything else below:
Plumbing installation and repair
This class is a step more advanced than the fundamentals course. Here, you'll go more in-depth with pipes and pipe systems, like sizing, installation, techniques, and repairs. Not only that, but you'll learn about installing appliances and fixtures, and other intermediate-level skills.
Plumbing lab (hands-on experience)
While academic learning is undoubtedly important when it comes to careers like plumbing, hands-on experience is perhaps even more so. In plumbing lab, you'll be able to take challenges on yourself, like installing plumbing fixtures, water drains, vents, and water lines. This course isn't all hands-on activities, though: you'll also be partaking in lectures about your state's laws and regulations. This is important, so you can learn correct techniques from the very beginning and avoid developing bad habits.
Advanced commercial and residential plumbing repair
As the name suggests, this course is for advanced students who have already taken courses in piping, venting, and local plumbing codes and practices. Here, you will learn everything left to know regarding advanced repairs that you didn't already.
Water care
Water care plays a crucial role in the health of our community's inhabitants and the environment we live in. These courses cover how to reduce water consumption, how to heat water in an eco-friendly way, how to catch and recycle rainwater (if applicable to your area), as well as water reuse.
---
Main Types of Plumbing Degrees & Certifications
There are various types of plumbing programs offered here in the US. You need to first know what each requires for you to take part, as well as how long each one takes to complete.
Plumber Certificate Program
These programs are often the most convenient option for people looking to become plumbers, as they're designed to get you into a job as fast as possible. While the program is very technical, you'll focus extensively on proper techniques, tools, processes, local regulations, and spend a lot of time doing hands-on practice and development.

In order to be accepted, you'll typically need to have at least a high school diploma or GED. However, there are a few which may require you to have a bit of related professional experience, a background check, and/or drug screening.

These programs are usually around 1 year in length, so they do pack quite a lot in this period of time.
Plumber Associate Degree
First, go ahead and check out the plumbing schools nearest you and see if they offer an associate degree in this field. These are going to almost always take around 2 years to finish, as is the case with most associate's degrees. The difference between these courses and a certificate program is that they cover more advanced subjects like sanitation and ventilation systems, as well as designing water distribution systems.

These programs typically require you to have a high school diploma, provide transcripts, along with a letter of recommendation.
Online Training Program
These are definitely growing in popularity but are still rare compared to the other types. They're generally offered by community/private colleges and consist of similar classroom instruction and academic assignments. While they're often the cheapest and quickest programs, they are typically lacking in hands-on learning.
---
How Much Does Plumbing Trade School Cost?
Now, let's get into how much you can plan on spending. You may be wondering how much does plumbing trade school cost, and we're going to cover the price of each type of program for every state in the US.
Online Training Programs
These aren't typically very expensive, and you can expect to spend anywhere from $800 to $1000. They're fast and you don't pay much, comparatively.
Certificate Programs
These are a bit more pricey, at $1250 to $3000, but are worth the extra expense in that you'll be able to learn a ton and get into a job as fast as possible.
Plumbing Associate Degree
These vary widely in price and can go as low as $3000, all the way up to a whopping $23,000. It all depends on the college/school you're going through, though you can expect to be learning for around 2 years.
Plumbing Apprenticeship
You may be able to score an apprenticeship without even paying anything, though this shouldn't be expected. You may also pay up to around $1000 – it just depends on how lucky you get and where you go. Apprenticeships typically last around 4-5 years; however, you'll be earning real-world experience.
Plumbing License
The license itself is the cheapest part of the whole process, costing a mere $75 to $300. Now you'll be able to legally and safely work in peoples' homes and businesses!
Easiest Way to Get a Plumber's License
If you find yourself mechanically inclined, a problem-solver, and "handy," then you'll likely be a great plumber. However, it's also important that you have a sense of how to run a business properly, have experience, and are very punctual. Your work environment will be intense, as you'll often be working in tight spaces, carrying heavy things, and travel daily.
Education requirements for becoming a plumber is to have a high school diploma or GED, though formal schooling is not necessary. As we previously went over, there are plenty of different programs you can go through, as well as accomplish an apprenticeship. Altogether, this route will take you around 4-5 years to complete.
However, the easiest way is, without a doubt, to go through a certificate program. Sure, there are online courses, but a standard certificate program with in-person learning in a classroom setting along with hands-on experience is by far the easiest way.
---
People Also Ask (FAQs)
What states do not require a plumbing license?
There are a few: Kansas, Missouri, Nebraska, New York, Pennsylvania, and Wyoming.
Can you become a plumber without an apprenticeship?
You definitely can! In fact, going without an apprenticeship is best if you want to get to working on your own as quickly as possible.
Do plumber apprentices get paid?
How do I become a plumber with no experience?
You can do so by taking a course online, but also by doing an apprenticeship.
How much does a self-employed plumber earn? Do plumbers make good money?
You can expect to make around $53,910 to $76,410 per year, depending on your state, experience, and how much you charge. Plumbers do make good money, and even more so if they're self-employed.
---
Conclusion
Now that you know all about how to become a plumber, have you decided which route is best for you? There are so many different options in terms of time, cost, and what the course covers, so we're sure there's the perfect option for you out there.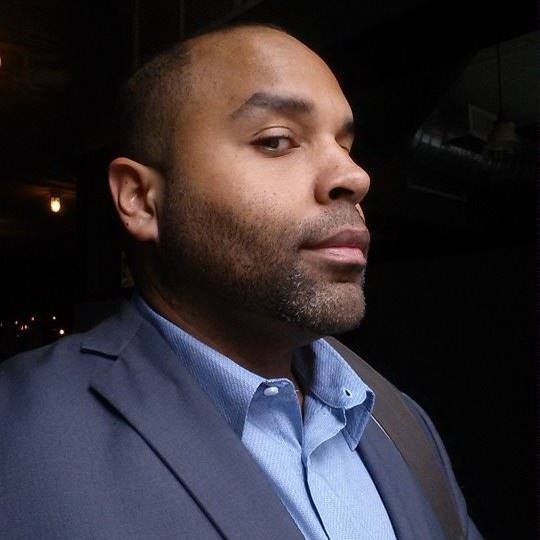 Ian Haynes is an expert writer who has successfully deployed over 500 plumbing pages and other related content. He has an excellent understanding of home plumbing issues and translates his experiences via Plumbing Lab so readers can have a better understanding of common household problems. Outside of his work, Ian likes exploring Brooklyn with his Labrador.