Like many professions and industries, plumbing has different classifications that define experience levels. If you want to be a plumber, you will start as an apprentice, and then most plumbers progress on to be journeymen plumbers.
After becoming a journeyman plumber, you can move on to be a master plumber, something only a few plumbers achieve. These three levels represent different stages of knowledge, training, and skill that the plumbers have.
This guide will explore the similarities and differences of a Journeyman Vs Master plumber Vs Apprentice plumber.
Page Contents (Click Icon To Open/Close)
Plumber Job Description Explained
Plumbers are experts at installing and repairing pipes. The pipes they repair and install can supply water to or carry waste away from homes and businesses.
Plumbers are essential in both residential and commercial settings. Plumbers can also install fixtures like sinks, toilets, bathtubs, and appliances like dishwashers and washing machines.
All plumbers must be able to:
There are three stages of licensing for plumbers. All plumbers start as plumbing apprentices, move to a journeyman plumber, and then finally become a master plumber.
---
Plumbing Apprenticeship
A plumbing apprentice is an entry-level plumber that works under a licensed plumber. They assist with installing new plumbing fixtures, unclogging drains, repairing, assembling, and cutting pipes, cleaning water supply and wastage systems, cleaning job sites, and tending to customers.
Plumbing apprentices can also install hardware for faucets, showers, and toilets in residential, commercial, and industrial facilities. They may also dig trenches so old pipelines can be replaced.
Plumbing apprentices help full-fledged plumbers while improving their skills. Plumbing apprenticeships are typically governed by the local plumbers union or plumbing school as part of a curriculum or managed through a private company.
Plumbing apprentices should have the following skills:
---
How To Become An Apprentice Plumber
The first step to becoming a plumbers apprentice is to find and evaluate apprentice programs. Most plumbing companies prefer apprentices that are enrolled in a registered program. When an apprenticeship program is enrolled with the U.S. Department of Labor, it ensures that the program meets specific requirements and offers a definite level of training and coursework.
No two apprentice programs are alike, and some will take longer than others. However, most programs take between two and five years to complete. The costs of the schooling can vary too.
Once you've found programs you like, it's time to apply. To apply, you'll need to fill out an application form, take entrance tests, and complete an interview. If you're selected for the apprenticeship program, you will sign an agreement that explains the program and its specific requirements.
---
How Much Do Plumber Apprentices Earn?
When you first start out as an apprentice plumber, you make about half the rate of a journeyman plumber in most states. This equates to about $17.35 - $18.85 per hour. Your wages will increase as you gain experience and undergo more training, making it possible for you to work more independently.
Recent figures show that the median income for plumbers across the country is $55,160 per year or $26.52 per hour. If you're lucky enough to be in the highest 25% of plumbers, you stand to earn $73,380 per year or $35.28 per hour.
Your pay as a plumber will also be affected by where you live. For example, plumbers in Illinois earn the highest average wage in the country, at $86.120 per year or $41.40 per hour. Alaska, Minnesota, Massachusetts, and New Jersey also play their plumbers well, and plumbers in those states average over $70,000.
---
The Journeyman Plumber
Becoming a journeyman plumber is the next step after completing your apprenticeship. Most journeyman plumbers are analytical thinkers who love to work with their hands and pay close attention to details.
A journeyman plumber will work on residential and commercial plumbing systems and perform basic plumbing installations or repairs, like repairing/replacing water faucets or installing water lines.
Journeyman plumbers have completed their apprenticeship, but they haven't yet become certified as a master plumber.
The day-to-day duties of a journeyman plumber will be determined by where they work. However, several core tasks are associated with the role of a journeyman plumber. These core tasks include:
---
How To Become A Journeyman Plumber
After completing your 4-5 year plumber apprenticeship, you will be ready to become a journeyman plumber. The first thing you will have to do is take the journeyman plumbing exam.
If your apprenticeship was completed through a private company, you'll need to obtain an affidavit that confirms you have met your state's requirements.
Once you have taken and passed the exam, you will be given a state license related to plumbing as well as a journeyman plumber certification. There are fees associated with the license, and it will have to be renewed every year.
The amount of time it takes you to get your journeyman's license after completing your apprenticeship will depend on when the journeyman tests are available in your state.
---
How Much Do Journeyman Plumbers Earn?
On average, a journeyman plumber will make around $56,204 a year. That breaks down to $4,684 each month and $27.02 per hour. The salary ranges for a journeyman plumber start at around $34,000 and shoot all the way up to $90,000 per year. That means you have the potential to make a lot of money as a journeyman plumber as you gain experience.
If you don't mind moving, check out Oregon, Montana, and Washington. These three states offer the highest salaries throughout the U.S. for journeyman plumbers. Tualatin, OR, for example, has an average salary of $97,123 for journeyman plumbers!
Also consider - Plumbing Schools Las Vegas
Also consider - Plumbing Schools Texas
Also consider - Plumbing Schools Ohio
---
The Master Plumber
A master plumber is the highest level of certification for plumbers. As a journeyman plumber, you have to pass the master plumber's exam to earn your master plumber's license.
When you become a master plumber, your primary responsibilities are similar to those of a journeyman plumber. You will install, repair, and maintain water systems in commercial and residential buildings according to codes and regulations for safety and energy efficiency.
Master plumbers can take on additional jobs like training and supervising apprentice and journeyman plumbers. You will also be able to start your own plumbing business. Your day to day tasks and responsibilities as a master plumber may include:
---
How To Become A Master Plumber
Depending on the state you live in, you may or may not need to take an exam to become a master plumber. Check your state's guidelines to find out. Whether you need to take an exam or not, you will still need to show that you have the plumbing knowledge required to be classified and licensed as a master plumber.
Typically, before you can become a master plumber, you will have to work as a journeyman for two to five years. This will vary from state to state, but usually, once you have three years of experience as a journeyman, you can apply to become a master plumber.
Master plumbers are generally well versed in these and other areas:
---
How Much Do Master Plumbers Earn?
The average salary of a master plumber is right around $62,553 a year. That works out to be approximately $30.07 an hour, or $1,203/week, or $5,213/month. Annual salaries for master plumbers can be as high as $98,000 and as low as $32,000. The majority of master plumber salaries currently fall between $49,500 to $72,000. The best-paid master plumbers will make about $84,500 a year.
California pays its master plumbers the best. Mountain View, CA, with Santa Clara, CA and San Francisco, CA, all pay master plumbers well above the national average. San Francisco beats the national average by $13,104, and Mountain View, CA, exceeds the average by $14,445.
---
Top 4 Skills Of An Expert Plumber
Good Physical Skills
Critical skills all plumbers should have are physical skills. This includes manual dexterity and coordination.
All plumbers will need the ability to hold their arms steady while supporting a tool or pipe, use their fingers to manipulate small objects, and coordinate movements of both hands. Plumbers also need to climb, lift heavy items, and work in extreme temperatures.
Blueprints & Basic Math
Like most tradespeople, all plumbers need to know how to read blueprints. They have to understand mechanical and architectural drawings so they can correctly install or repair fixtures and appliances.
Plumbers need the ability to analyze drawings and schematics so they can locate municipal connections and water sources and plan the routing of pipes when installing water services.
Plumbers also need a basic understanding of math to prepare cost estimates and perform simple calculations for plumbing installations.
Interpersonal Communications Skills
Plumbers need to be able to listen attentively to their customers so they can understand their problems, but they also must be able to communicate clearly what the problem is and what can be done about it.
Good communication will reduce the chances of misunderstandings and personal conflicts.
Safety Skills
Staying safe on the job is a must for all plumbers. Plumbing involves several significant risks and hazards, like:
Problem-Solving Skills
Everyone should have good problem-solving skills. Good plumbers can assess situations and determine the best course of action quickly and accurately.
Plumbers should be able to perform their work carefully and efficiently to finish their current job and make it to the next. This means getting the most out of the time you spend working so you can maximize your earning potential.
---
People also Ask (FAQs)
What is the main difference between a master plumber and a journeyman?
The main difference between a journeyman and a master plumber is that master plumbers are much more experienced and are familiar with business management, and can supervise other plumbers.
Can you become a journeyman without an apprenticeship?
All journeyman plumbers must first complete a plumbing apprenticeship before becoming a journeyman. They also must pass their exam to get their license.
What pays more plumbing or electricians?
Electricians make slightly more than plumbers. Electricians earn, on average, $51,880 each year. A plumber earns a bit less, with a median annual salary of $50,620.
How many hours a week does an apprentice work?
Apprentice plumbers will work a typical work schedule of five 8 hours a day for 40 hours a week.
Conclusion
The plumbing industry is an excellent industry to work in, and it's a growing trade. Jobs are expected to increase by 16 percent over the next five years. Increased construction and a strong economy will continue to support work opportunities for plumbers, whether you are an apprentice, journeyman, or master plumber.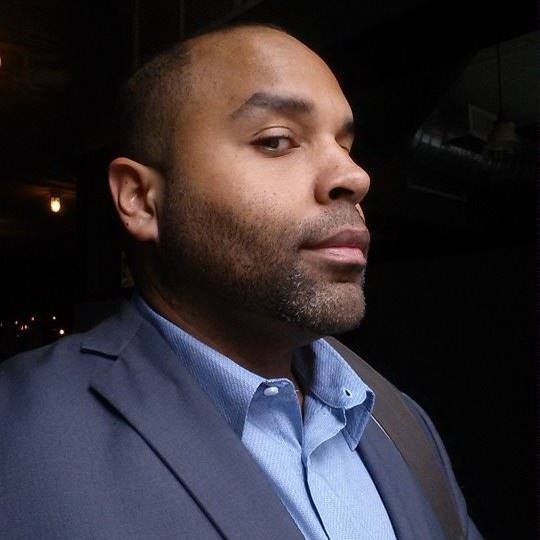 Ian Haynes is an expert writer who has successfully deployed over 500 plumbing pages and other related content. He has an excellent understanding of home plumbing issues and translates his experiences via Plumbing Lab so readers can have a better understanding of common household problems. Outside of his work, Ian likes exploring Brooklyn with his Labrador.