Having gutters installed on your roof is a great way to keep water from pouring off the roof and near your home's foundation. This could cause water damage to your foundation and eventually cause your home to sink a bit. However, this can be stopped by using gutters to direct the water away from the house.
However, though having gutters is a good idea, they can be such a pain to clean routinely. Foam Gutter Guards could be the perfect fix for that. To determine if foam gutters are a good option, we will review foam gutter guards in detail. We will also give you a buying guide, so you know what to look for when shopping for your home gutters.
Why Use Foam Gutter Guards
Unlike other gutter guards, foam guards are a softer and easier to install option for your home that will allow water to flow through it, while also catching leaves and dirt from collecting in your gutters. This is very useful for cutting down on the time spent cleaning your gutters.
Plus, with the installation being much easier than other options, foam gutters can be installed in just a few hours. So, not only does it make a great option for separating water and dirt, but it is also an easy option to place on your gutters.
---
Considerations When Buying Foam Gutter Guards
Design and Durability
The design that the foam allows for is an ideal shape for gutter guards. The K-style has a flat bottom and back that makes the front shape resemble the letter "K." This enables the water to collect inside the gutter while keeping dirt and particles out.
Roof and Gutter Configuration
Your gutter attaches to your home's roof, and many gutter guards are attached in the same way. However, a foam guard works differently by fitting inside the gutter itself. The foam has the bottom towards the house with the back toward the sky, allowing an open space below for water.
Gutter Width
Looking at the width of your gutter will help determine whether foam gutter guards are ideal for you. If you have a wider gutter that is too large for a foam guard, then it may not be a good fit for your gutters.
Aesthetics
Some homeowners do not like the way that some gutter guards show after they are installed. This can take away from the style of the front of the home, which affects curb appeal. Foam gutter guards do not show but still provide a high level of protection for your gutters.
Ease of Installation
Installing a foam gutter guard is one of the easiest installations of guards that you can find.
Unlike others that need to be screwed or taped down, this one just needs to be placed inside the gutter for a snug fit that doesn't require any other steps.
For this reason, foam gutter guards are the easiest DIY installation, if you're planning to go that route.
Maintenance Required
Because the top of the foam collects the leaves and debris along the top, this will need to be cleaned a few times a year. You can take out the foam pieces and wipe them down so that the holes don't get filled with dirt and stop the guard from collecting water.
Price and Warranty
Because the material is easy to find and cheap to make, foam gutter guards are often less money than their competitors. With the same protection and the no-show style, they offer great value for the money.
---
4 Best Foam Gutter Guards Reviewed
1. GutterStuff Guard
This GutterStuff Guard K-style Foam option is the best choice that we have found because it has a great shape and material for keeping your gutters clean. The K-style shape fits nicely into gutters of the right size, and the foam allows the water to seep through the porous material and into the gutter while keeping leaves and debris on the top.
This option is also an easy to install choice that is great for homeowners who like to do household projects themselves. Within a few hours, you will be able to have all your gutters filled with a guard, so you no longer have to deal with cleaning your clogged gutters a few times a year.
This option offers a no-show style that doesn't come above the gutter itself. This means that it will be hidden from sight and won't be an eyesore to the front of the house, but will still provide the protection your gutters need.
This GutterStuff model also comes with a 5-year warranty that allows you to get a replacement or refund if you are not happy with it, or something happens to the foam. Natural disasters might cause some damage, and in this event, you will have the warranty to cover you.
---
2. AllOut Gutter Filter Foam
The AllOut Gutter Filter is a foam guard that offers your gutter protection from dirt and debris throughout the year and keeps them from getting clogged. The foam material is ideal for gutters because it is porous and allows the rainwater to come through the material and collect in the gutter while keeping any debris on the surface.
This option also allows for a simple installation with no screws or tape needed. With this foam gutter guard, you simply place the piece inside of the gutter with a pointed side down. You can then move the sides of the foam inside the gutter edges to keep it from coming up. This makes for a super simple installation.
These foam gutter guards require very little maintenance, as they only need to be brushed of debris a few times a year to allow the water through the foam and into the gutter. Also, a plus for this option is that it is made in the US. So, you know that you are getting the highest quality material you can get.
The AllOut gutter filter comes with a 3-year limited warranty covering expenses of a replacement if something happens to the foam. This means that you won't have to worry about paying for new foam if a storm or disaster ruins them.
---
3. Filter Flow
Best Gutter Guard for the Money
The Filter Flow is the best gutter guard for the money because it comes with good performance at a reasonable price. This option has high-quality foam that offers better water collection without letting leaves and debris through to the gutter.
This gutter guard is an insert that you place directly into the gutter so that it doesn't show from the front of the home, and it stays put without the need for tape or screws. This cuts down your time spent on installation and makes it simple to do yourself.
This is a high-quality product that you can get for an affordable price because it is sold at wholesale pricing. This means that you get one of the best options on the market for less than you would in the store.
Also, this choice comes with a guaranteed warranty that is good for 15 years. This ensures that if anything were to happen to the foam to make it unusable, you can get a refund or replacement without the hassle. It will also protect you in the case of any defect or issue with the item's manufacturing.
---
4. GutterStuff FR Fire Retardant
best 6 inch fire retardant foam gutter guard
This GutterStuff FR Fire Retardant foam gutter is a top choice for six-inch gutters and comes with an added safety feature for dry areas. This option has high-quality foam that comes with a fire-retardant finish that keeps it from going up in flames quickly when a fire is close by. Sparks from a high flame can catch onto other options, but this one will stay intact.
This option also has a K-style shape that allows it to sit inside the gutter completely and give you the ability to have water drip through the material's pores and collect it in the gutter. Though the water can get through, the leaves and debris are too big, so they collect and sit on the top for easy clean-up.
Because of the K-style shape, this option also has an easy installation because it simply is placed inside the gutter. You don't need any special tools or adhesives for installation, so it can be done is much less time. This also means that the foam will not show from the ground, so you can't see it when looking at the house.
This option comes with a great warranty that is good for up to 25 years. This is a fantastic deal that comes with the price of this gutter guard, and it ensures that you will have a replacement foam guard if anything happens to the one you are currently using.
---
Comparing Popular Gutter Guard Systems
---
How Do You Install Foam Gutter Guards
To install a foam gutter guard, you first need to clean the gutter of all debris like leaves or pine needles. Make sure to get into all the sloped and curved areas as well.
Next, you will need to place the foam guard into the gutter with the narrowest point going under the lip of the gutter. The foam should be snug and cover the entire gutter from front to back.
Then, when you come to the corners, use a knife to cut an angle into the foam so that both ends will meet and close when installed. And that's it.
---
People Also Ask (FAQs)
Do foam gutter guards really work?
Yes, foam gutters are a great option that collects water and keep your gutters clean throughout the year.
Is it OK to use foam gutter guards in the winter?
They are not the best option for use in winter, since freezing temperatures will freeze the material, which won't allow water through. Check out our top choices for gutter guards for cold climates here.
What maintenance is required for foam gutter guards?
The only maintenance required is to clean off the debris that collects on the top of the foam over the year. Using a cloth, you can wipe away any larger particles. Then, use a hose to get out anything that slipped into the material.
Where is the best place to buy gutter guard foam inserts?
Many foam inserts can be found on websites like Amazon for good prices, but you can also find them immediately at Home Depot and Costco.
---
Conclusion
Trying to find the best foam gutter guards can be tough when you are unsure what to look for. But with a little more information, you can find the option that works best for your gutters. With our top option of the GutterStuff Guard, you can't go wrong, but any of the choices on this list will suffice.
Also, remember to use the buying guide when you are shopping for foam inserts to ensure that you get the best option possible.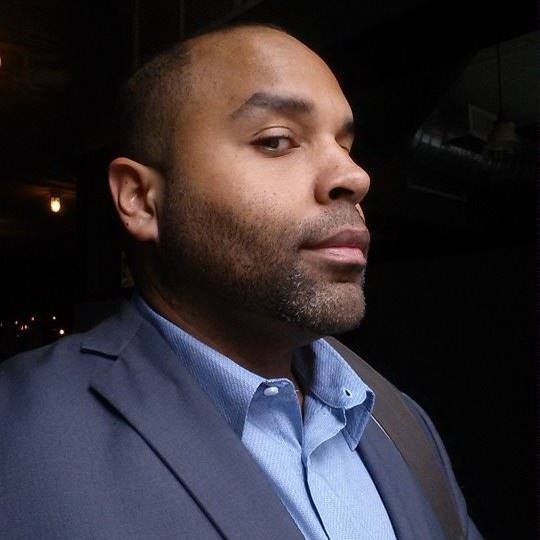 Ian Haynes is an expert writer who has successfully deployed over 500 plumbing pages and other related content. He has an excellent understanding of home plumbing issues and translates his experiences via Plumbing Lab so readers can have a better understanding of common household problems. Outside of his work, Ian likes exploring Brooklyn with his Labrador.