As you sip your morning coffee and look out onto your backyard, maybe you're admiring those majestic pine trees scattered throughout your property. You'll be taking back that admiration as you spend hours trying to clean out those pesky pine needles from your gutter system.
Since pine needles are long and flexible and tend to fall in clumps, cleaning them from your gutters isn't easy. The trees that they fall from can grow to be over 200 feet tall, so even in a matter of days, your gutters can become clogged and dirty, and pine needles serve as the perfect nesting ground for birds, bugs, and even rodents.
It's safe to say that no homeowner wants to deal with water clogs or nesting birds in their gutters. The solution? A gutter guard system that is specifically designed to protect against falling pine needles.
Page Contents (Click Icon To Open/Close)
Gutter Guards For Pine Needles Compared
| | | | | |
| --- | --- | --- | --- | --- |
| | | | | |
| | | 48 ft, Sample Pack available | | |
| | A-M Aluminum Gutter Guard | | | |
| | | | | |
| | | | | |
| | | | | |
---
Do Gutter Guards Work Effectively With Pine Needles?
The short answer is yes, but it all depends on the design and quality of the gutter guard you've chosen.
Many gutter guards are designed to prevent clogs in a gutter system that are usually caused by large debris like leaves and dirt.
The problem when it comes to pesky pine needles is that they're not like normal leaves. Since they're thin and flexible, they can easily fit through holes/gaps in a gutter guard.
The trick for keeping out pine needles is finding a gutter guard with no holes, gaps, or openings whatsoever. Some gutter guards are designed with openings that only filter out large debris, like reverse curve guards. This just won't work for pine needles; the best option that is proven to work against pine trees is a micro mesh gutter guard.
---
Buying Guide: Choosing Gutter Guards For Pine Needles
Material & Durability
If you come across a cheap, too-good-to-be-true price for a gutter guard system, there's probably a reason for that. Cheap prices mean cheap materials and low durability, and the chances of that gutter guard doing its job - especially against pine needles - are slim to none.
In terms of durability, the best material is stainless steel. No matter the amount of rainfall or snow, high-quality stainless steel guards won't rust, and the micromesh design will keep everything out of your gutters, including pine needles. Aluminum is another perfectly suitable material, just make sure it's made with 100% heavy-gauge aluminum that won't rust or deteriorate over time.
Roof & Gutter Configuration
It doesn't matter how durable or fancy your gutter guard is, if it doesn't properly fit your gutter, it just won't work. It's not just about size, but also about roof slope. A system that slopes like your roof creates a surface where pine needles can't build-up, allowing the guard to do its job more effectively.
If possible, try to find a system that comes in contact with your roof (ideally one that tucks under the shingles). Some manufacturers will claim that you should try to avoid this, but if there's a gap between the gutter guard and the roof, pine needles and other debris can build up in that gap and cause damage.
Gutter Width
On top of roof configuration, you also want to pay close attention to your gutter width. Most common household gutters are either 5 or 6 inches wide, but some systems are just 4 inches. If you're not sure about your gutter's width, you can easily find out with a ladder and measuring tape.
Water & Air Flow
Water and air need to be able to effectively flow through your gutters to prevent clogs and build-up. The key is to find a guard that keeps all the dirt, leaves, debris, and pine needles out, while also letting water in and keeping air flowing from above and below. Once again, this is why micromesh systems are ideal.
Aesthetics
Most of the best gutter guards have a simple enough design and won't be an eyesore to the house, but you still want to try to find a system that's virtually invisible from the ground. Look for a no-show gutter guard that won't change your home's exterior aesthetics.
Ease of Installation & Maintenance
Most homeowners opt for DIY gutter guards for pine needles and install the system on their own to save money. There are some risks with this, especially since it involves using a ladder, but as long as you go with an easy-install system, DIY installation shouldn't be too challenging.
Even with a gutter guard installed, these systems require some maintenance to keep them working as they should. Usually, this just involves wiping any debris build-up from the top of the guard into a bucket, but always read reviews to see if any other special maintenance steps are needed.
Price & Warranty
If you're wondering, are gutter guards a waste of money?, the short answer is no. Some homeowners may see it as an added cost that isn't 100% essential, but you should be viewing it as an investment that will keep you from paying more in the future on repairs to your gutter system.
The good news is that all the best-rated gutter guards for pine needles come with warranty coverage. The coverage period depends on the system you've chosen and the manufacturer, and it can range anywhere from 5 years to a lifetime guarantee.
---
6 Best Gutter Guards For Pine Needles Reviewed
1. Leaf Filter Guard
Best Professional Gutter Guard System for Pine Needles
The best gutter guards for pine straw, pine needles, and all other debris that tends to find its way into gutter systems is the LeafFilter Guard. This is the #1 choice for professionally-installed gutter guards in America, and it's the best way to protect your gutters, prevent clogs, and keep pine needles out. The company has nearly 500K satisfied customers and counting.
This company knows better than anyone that the damage caused by clogged gutters can be devastating to a home. That's why they've come up with a solution that's not only effective but also permanent. Their gutter guard doesn't just keep gutters from clogging - it also protects against roof damage, foundation damage, basement flooding, and rotting wood.
The thing that makes the LeafFilter guard so effective is the 3-piece design. The micromesh screen is made from surgical-grade stainless steel that will never rust, never corrode, and always stand up against unwanted leaves, pine needles, even small pieces of roof grit. The guard frame is made from uPVC that is designed to withstand UV rays and extreme weather conditions.
The structural hangers that secure the guard into place fasten directly into your home's fascia board, making this system stronger than any other. Other great features that guarantee protection against dirt, pollen, shingle grit, and pine needles include surface tension, built-in pitch, and damage control.
The main reason that many homeowners don't even consider LeafFitler is the high price of the product and the added cost of professional labor. But in this case, you get what you pay for, and you'll be paying for the best. Another thing that should give you some peace of mind is the included Lifetime transferable warranty that comes with every LeafFilter gutter guard system.
For our complete guide to LeafFilter Gutter Guards, click here.
---
2. Raptor
Best DIY Gutter Guard for Pine Needles
| | |
| --- | --- |
| | 48 ft, Sample Pack available |
| | |
| | |
| | |
Even though the LeafFilter is without-a-doubt the best option on the market for protection against pine needles, it's not the best if you're on a stricter budget. The good news is that there are budget-friendly DIY options available, like the Raptor stainless steel micro-mesh gutter guard.
In terms of DIY installation, you can't get better than this one. This is a contractor-grade product that can be installed by almost any able-bodied homeowner with a ladder. The feature that makes it so great is the material - you already know from LeafFilter that the best protection comes from a combination of stainless steel and micromesh, which is exactly what you'll be getting from Raptor.
The micromesh material works to block leaves, roof grit, pests, and yes, pine needles, from entering your gutter. The heavy-duty materials withstand all the elements and will never rust, corrode, or warp, and the 25-year warranty should give you even more confidence in this gutter protection system.
For easy installation, the Raptor guard includes self-tapping, corrosion-resistant screws, and a magnetic hex head driver. It also comes in a few different sizing options, including a guard that is 5" thick (Standard) and one that's 6" thick (Super). If you're not sure about it, there's also a Sample Pack option that's less than $10 so that you can "try before you buy."
One thing that's a little misleading on Raptor's part is the marketing statement that says, "stop cleaning your gutters for good." Sure, the Raptor is a great way to make the cleaning process easier, prevent damage, and protect your home, but installing this guard doesn't mean you're completely off the hook from gutter cleanings and maintenance.
We have reviewed Raptor Gutter Guards more in-depth in this article.
---
3. A-M Aluminum Gutter Guard
Best Aluminum Gutter Guard for Pine Needles
Stainless steel gutter guards have their perks, but aluminum is also plenty durable for protecting gutters against pine needles. The best part of choosing an aluminum guard is the lower price tag since aluminum is significantly cheaper than steel. The aluminum construction is what makes the A-M gutter guard the best cheap option available.
The A-M gutter guard is made from heavy gauge .018 100% aluminum that will not rust; the lifetime warranty even provides coverage against rust, rot, or product self deterioration. It'll look good on any house, and although it's designed specifically for hidden hangars, it works with all styles, including K-style hangars.
It comes in a few different lengths, including 23', 50', 100', and 200', as well as a 6" sample size for gutters that are 6" wide. The longer options only come in 5" width, so if you have a 6" gutter, this isn't the best choice. You've got the option to purchase the 6" sample sizes, but you'll have to purchase and install a lot of these for a full gutter system.
The main drawback is that this isn't made with micromesh. The holes lining the guard's surface are small, but they're definitely not micro. It still does a good job of minimizing the amount of debris that makes its way into the gutter, but it's not as effective as the more expensive micromesh guards. But for the price, it's hard to complain.
---
4. Amerimax 86670
Best Downspout Gutter Guard for Pine Needles
A downspout gutter guard has a sloped design so that the entire gutter stays protected from dangers like pine needles, and this includes the area directly above the downspout. For added downspout protection, you'll want to go with the Amerimax 86670. It easily snaps into place and works with almost any gutter since it's available in 4, 5, and 6" width options and compatible with most K-style gutters.
Because the Amerimax is made from high quality, rigid PVC instead of aluminum or stainless steel, it's extremely affordable. The PVC construction is still plenty durable, though, and the fact that it's lightweight makes installation even easier. Technically it's not a micromesh design, but there still is a meshlike covering to catch fine debris.
To install, all you have to do is place the "3΄ Snap-in Gutter Guards with the label side up, clip to the front lip of the gutter and slide backside under the roof shingle. Be sure to install the high projection, lip side up, which will act to baffle roof runoff." One suggestion is to use multiple screws if you live in a high-wind area (Amerimax components are durable, but not quite on the same level as a LeafFilter or Raptor guard).
Like we said with the LeafFilter review, it's important to remember that you get what you pay for. This is a cheap option, and over time you'll begin to see why the price is so low, especially if you don't follow through with maintenance. It still gets the job done, especially for downspout protection thanks to the sloped design, but it's not the best in terms of durability.
---
5. Gutterglove
Gutterglove is a reputable name in the gutter protection industry, and it shows by the reviews and ratings left by homeowners over the years. This guard consistently received 5 stars across the board, and a major reason for this is the micromesh stainless steel design. We've said it a few times already, and we'll say it again, there's no better way to protect against pine needles than with micromesh.
Aside from Raptor, Gutterglove is the most trusted brand when it comes to DIY options. The micromesh keeps leaves, pine needles, roof grit, rodents, and insects out of your gutters, and the stainless steel resists warping and rusting year after year. The DIY kits are easy to install and are backed by a long-term warranty.
One downside is that this one doesn't come in many sizing options. But if you have the standard 5" gutter width, it will work flawlessly. This is definitely not the cheapest DIY option (it's in the same price range as the Raptor guard), but considering it's made with no plastic, foam, PVC, or cheap metals, the price is fair. Gutterglove products only use stainless steel and aluminum to withstand the elements over the years.
Similar to Raptor, Gutterglove claims that installing one of their guards means no more gutter cleaning, which is false advertising in a way. It's still suggested that you clean your gutters and gutter guards every once in a while, so we're not loving the way the company continues to use the phrase, "No more gutter cleaning." We're happy to let that slide, though, considering the durable construction, quality performance, and easy installation of Gutterglove guards.
---
6. EasyOn 5"
Best Rain Gutter Guards for Pine Needles
If your gutters are constantly fighting against heavy rain, the EasyOn is one of the best DIY gutter guards available. EasyOn is another trusted brand that uses only trusted materials to keep out leaves, pests, rodents, pine needles, and more from your home's gutters.
EasyOn says that "our aluminum and stainless steel materials withstand the elements year after year and won't warp, crack, or rust." The flexible installation process is designed to work with any gutter and roof type, so there's no need to worry about what style of roof or gutter you have. The 5" width fits most standard systems, but you'll have to look elsewhere if you're dealing with 4 or 6" gutters.
The best quality of the EasyOn guard is its performance against heavy rain. However, the company suggests that purchasing an additional rainwater diverter will make it even more effective. "Sometimes inside miters at the end of a roof valley can cause challenges for any gutter guard, causing rainwater to run over in a downpour," says EasyOn. "If that's the case, you may want to install a perforated rainwater diverter along the edge of the roof on the inside miter."
One complaint is that ice dams and icicles have the tendency to form on this gutter guard in consistent freezing conditions. This is true of any gutter guard in cold climate, though, and properly installed, operated, and maintained heating elements on your roof and gutter can help to melt icicles and ice dams.
Check out our full guide to EasyOn Gutter Guards by clicking here.
---
Best Gutter Guard Type To Protect Against Pine Needles
The best type of gutter guard for pine needle protection is undeniably the stainless steel micromesh design. LeafFilter says that "a micromesh gutter protection system is the only type of gutter guard that is proven to keep pine needles out."
This is because the holes in a micromesh system are, well, micro. They're small enough to filter out pine needles, leaves, and those pesky little helicopters, but also large enough to let the water filter through and pass through the gutter as it should. High-quality, surgical-grade stainless steel is best since it prevents anything from adhering to or growing on the system, not to mention it's extremely durable.
---
Gutter Guard Pricing Guide
Just remember, this is an investment into your home, and paying for a gutter guard now might prevent you from paying more in the future on damage repair. To give you a better idea of what you'll be spending on a gutter guard, we've answered these 3 FAQs on gutter guard pricing:
How much do gutter guards cost?
The amount you spend on your new gutter protection system depends on a few things, like the quality of materials, manufacturer, size of your gutter system, DIY vs. professional installation, etc.
How much do gutter guards cost per foot?
"between $7.50 and $10 per linear foot installed. Considering that the average home has about 200 feet of gutter, homeowners should expect to pay about $1,500 and $2,000 for professional gutter guard installation."
The much cheaper alternative is to purchase a system that you can install on your own. You can find a quality option as affordable as $2 or $3 per foot for a 5" guard, but the downside is that you'll have to set it up on your own.
What is the average cost of LeafFilter gutter guards?
In LeafFilter's guide to gutter guard costs, the company says that "professionally installed gutter guards are more expensive than DIY gutter guards for one reason: they are more effective." But the cost isn't the same for everyone. Professional companies like LeafFilter look at several factors before giving an estimate, like gutter type and condition, linear feet of gutter, number of levels in the home, etc.
---
Tips For DIY Installation of Gutter Guards
If you're not up for splashing out the big bucks on professional installation, you've definitely got plenty of options for DIY installation. The most important thing to keep in mind is safety, which is the case for any job involving a ladder. Aside from that, here are a few more tips to help with installing a gutter guard:
---
People Also Ask (FAQs)
Does installing gutter guards mean I never have to clean my gutters?
Not at all. It makes the cleaning process much less intense, plus it helps to prevent damage, but it's still recommended that you clean your gutters twice a year. The main thing you'll have to clean is the top of the guards themselves to keep blockages from forming so that water can flow through.
How do I remove pine needles from gutters?
"If the gutters are filled mostly with dry leaves, twigs, or pine needles, they can be vacuumed out easily without getting on a ladder. These attachments will fit on the end of a standard Shop-Vac or leaf blower. The curved portion can curl over the edge of the gutter to suck the debris into a bag or vacuum chamber."
What problems do gutter guards cause?
As long as the guards are properly installed (and maintained), you shouldn't experience any problems like leaks or ice dams. Improper installation might also void the warranty, which is why so many homeowners feel it's worth it to spend extra on professional installation.
Can pine needles damage a roof?
Findlay Roofing says that yes, pine straw and pine needles can cause roof damage. The biggest problem has to do with moisture build-up.
"That layer of pine needles is excellent at trapping moisture, which causes direct damage to your roof and encourages the growth of moss or mold," - says Findlay Roofing
Will installing gutter guards void my roofing warranty?
Nope! Raindrop Gutter Guard Systems says that
"installing any type of gutter guards under the shingles will not void your roof warranty. But… your roof warranty will be void if the guard requires screws or nails to be driven straight through all layers of the roof and without any sealant."
What else can I do to keep pine needles from blocking my gutters?
Purchasing a gutter guard is the first step, and it's by far the most effective. It's also a good idea to keep trees and tall hedges trimmed away from the roof's edge, but aside from that, there's not much you can do about falling pine needles aside from installing a gutter protection system.
---
Conclusion
As America's #1 gutter guard, LeafFilter is the obvious choice for gutter guard protection, but since this system is only available with professional installation, it's rather pricey. It's by far the most effective gutter guard on the market, but if you're more keen on the idea of a DIY gutter guard, the Raptor system is a reliable option as well.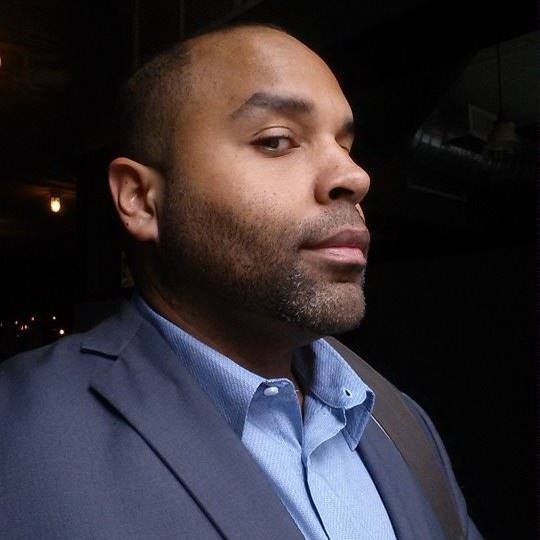 Ian Haynes is an expert writer who has successfully deployed over 500 plumbing pages and other related content. He has an excellent understanding of home plumbing issues and translates his experiences via Plumbing Lab so readers can have a better understanding of common household problems. Outside of his work, Ian likes exploring Brooklyn with his Labrador.