Gutter guards are a necessity for every home. A gutter guard covers a gutter and downspout and prevents leaves and other bits of debris from entering. A guard ensures your gutters will stay clear while avoiding clogs.
You've got many options to consider when finding the best gutter guards for cold climates. This guide will help you note what you should see in a guard. You'll also learn about some models that will fit your home's needs as the winter arrives.
Are Gutter Guards Worth It For Cold Climates?
A gutter guard is ideal for how it prevents debris from entering your gutters and downspouts. It prevents you from having to clean up your gutters, which can be a risky endeavor.
Gutter guards can also prevent ice dams from developing. A traditional gutter can cause ice and water to concentrate in spaces around the edge of a roof. A gutter that fills with ice will bend and tear away from the house.
A gutter guard will not cause ice dams to develop. A guard prevents the ice and water from sticking around the area, thus preventing an ice dam from developing. You can also secure a heating element near your gutter guard for the coldest times of the year.
---
Choosing Gutter Guards for Cold Climates
Gutter Guard Type
You can use one of many gutter guards for your home, including these choices:
Material and Durability
The best gutter guard for snow and cold conditions should withstand the elements. You can find a guard in one of many materials that can resist winter weather:
Roof and Gutter Configuration
You have to note how well your roof functions before finding the right gutter. A screen gutter guard works for most properties, especially if you have room under the shingles. A reverse curve model is better if your roof has a consistent slope.
Installation for a low-hanging gutter would require fasteners that link to your fascia wood. You'll have to bend the mesh material or other gutter guard feature up or down, depending on the layout.
You could also use a combination method if you have a steep roof. The process entails securing the guard to the fascia wood and moving a part under your shingles.
You might need to contact your shingle manufacturer to see if adjusting the shingles will result in you voiding your warranty.
Gutter Width
Your gutter guard should be wide enough to protect your gutter. Most gutters are five or six inches wide. A downspout may also be about three or four inches in diameter. Be sure the do-it-yourself gutter guards you utilize can fit over your space and provide enough protection.
Water and Air Flow
A gutter guard can feature enough holes or small openings that allow air and water to move through. The holes should be small enough to where debris won't slide into the space. Proper airflow is also critical if you have any heating elements that can prevent ice from building around your gutter.
Aesthetics
The design on your gutter guard might be noticeable in some situations. You can find some no-show models that lay flat over your gutter opening. A reverse curve model may also feature a natural bend that fits in with your gutter. But whatever you choose, the guard should entail the same color as the rest of the gutter.
Ease of Installation and Maintenance
The process for how to install gutter guards can be complex, depending on the model you utilize. Your guard should be something easy to secure without requiring lots of materials for installation. A DIY process may be tough to complete at times and require a ladder, but it is also cheaper.
You could hire a professional that will provide an accurate setup and ensure your safety. But that worker could charge $15 or more for each linear foot.
Price and Warranty
You should note how much do gutter guards cost when finding the best value for your money. A guard can be available for $7 to $10 per linear foot.
The warranty should also be easy to utilize. A gutter guard system may come with a warranty lasting for at least a year. The warranty should be for regular use, provided you use the proper method for installation.
---
4 Best Gutter Guards For Cold Climates Reviewed
1. Leaf Filter Guard
Best Professionally Installed Winter Gutter Guards
| | |
| --- | --- |
| | Stainless steel mesh guard with uPVC |
| | |
| | |
| | |
| | |
Leaf Filter is one of the most popular gutter guard brands around. You can hire a professional to install a Leaf Filter guard over any gutter space.
The Leaf Filter guard uses a three-part system for protecting your gutters. It starts with a 275-micron steel mesh screen made with surgical stainless steel. The design does not rust or corrode.
Second, there is a uPVC material on the body that does not warp or weaken. The small pitch on the body works at the proper angle to keep debris from shedding.
Third, the Leaf Filter guard uses internal hangers that stick on your fascia board. A professional can install these hangers in the right spaces to provide stability.
Customers on TrustPilot give Leaf Filter glowing reviews, with customers being satisfied with how prompt the professionals are in installing guards and in aligning them to fit a space. They also like how the product looks great and blends in with the rest of the house. Many even say that the installers can support third-story gutters.
The transferable lifetime warranty will give you peace of mind when you install your setup. The warranty provides full protection from damages to your gutter shield and other failures during the winter.
---
2. Raptor Gutter Guard
Best DIY Gutter Guard For Cold Climates
| | |
| --- | --- |
| | Aluminum and stainless steel mesh guard |
| | |
| | |
| | |
| | |
The Raptor Gutter Guard provides a solid body that stays strong. It features aluminum and stainless steel materials in a mesh guard body that stays firm.
The gutter guard features a V-Bend system that filters water and prevents debris from entering the mesh body. The V-Bend layout features a rigid body with added curves and a front trough that moves the water straight in the gutter without causing anything to drip over the side. The debris slides off, but the trough keeps the water from leaving.
The Type 304 stainless steel body resists corrosion and rust. There are about 900 holes per square inch around the mesh.
You can install the Raptor Gutter Guard in moments. Three self-tapping screws work on each piece, while an included magnetic hex head will help you screw these into your fascia in moments.
Customers appreciate how the Raptor Gutter Guard works, and note that the Raptor system works well with various installation methods. These include efforts that can entail placing your guard under the shingle or on your fascia board. People also appreciate how the guard prevents sagging, as it is lightweight and does not add lots of bulk.
Our full guide to Raptor Gutter Guards can be found here.
---
3. FlexxPoint
Best Rated For Winter Gutter Protection
| | |
| --- | --- |
| | |
| | 22, 102, 125, and 200 feet |
| | |
| | |
| | |
Another choice among the best gutter guards for cold climates is this guard from FlexxPoint. The aluminum screen design recesses in the gutter to prevent ice and other items from accumulating. The layout cannot be seen from the ground, even on a one-story house.
FlexxPoint gutter guards are DIY models. Each guard set comes with the proper number of screws necessary for installation.
The heat-treated aluminum screen body uses a few recesses to work as dams to slow down the cover's water flow. The dams allow the water to drain in your gutters without anything splashing off on the side. The smooth design allows leaves, damp snow, and other things from sticking on the cover. Light wind and other natural conditions will blow the debris away.
The FlexxPoint gutter guard works well for people with plenty of trees near their homes. The guard can manage plenty of leaves in the fall and any branches that may break off during the winter. The smooth body prevents sap and other sticky items from trees from developing and inhibiting the water's motion.
The American-made FlexxPoint guard has a thirty-year warranty. It will not void any roof warranties on your property.
---
4. LeafTek
Best Gutter Guard For Snow
You can use the LeafTek gutter guard if you need a model that protects your gutters from the snow. The LeafTek system uses a simple approach to facilitating the installation process.
The LeafTek setup features a half-inch tab on one end of each section. The adjoining section will slide over the other one to produce a seamless body with no gaps, indents, or other imperfections.
The one-eighth-inch holes around the stainless steel screen guard prevent particles from your roof tiles from entering your gutters. The holes will also keep pine needles from entering, as the holes are small enough to prevent these needles from sticking in a spot.
A raised vented ridge appears on each piece. The ridge moves the air downward, thus preventing cold air from sticking in a place. It is easy for snow to melt off and move through the gutter.
You can also utilize a black enamel finish if you prefer. The optional black color draws sunlight to melt snow and ice.
Reviews from prior customers show that the LeafTek system is simple for use and does well in preventing snow from building around the space.
---
Gutter Guard Pricing Guide
Many people might wonder, "are gutter guards a waste of money?" but they are actually worthwhile. But you should not waste more money than necessary when finding guards that fit your property.
The price for a gutter guard can be measured by linear foot. An average gutter guard will cost about $7 to $10 per linear foot.
Based on an average home having about 200 feet of gutter space, you might expect to spend $2,000 on a gutter guard system. The cost could be twice as high or more if you hire a professional to assist you in setting up your layout.
---
Tips for DIY Installation of Gutter Guards
Be sure you have a power drill and other necessary tools that can support the screws necessary for installation.
Check the slope on your roof before you start.
You will have an easier time installing your roof if you recognize the slope and its layout.
Use the proper safety materials when installing your gutter guards. You will need gloves and safety goggles to protect yourself when working.
You should request another person to hold your ladder while you work on the installation effort. The second person can keep your ladder in its place, preventing you from slipping.
Wear secure work boots when using your ladder. Anything that provides a secure grip will work.
You should remove your downspouts in the summer or fall season. It would be easier to handle the process, as wind conditions will not be as intense. The temperatures may also be more comfortable.
You can add a heating element to your gutters to prevent them from freezing. You can apply heating cables and materials around different spaces, but you should ensure they cover enough room without adding weight.
---
Other Ways to Prevent Ice Dam Build-Up
An ice dam will form on a roof when snow builds up in freezing conditions. The snow produces an insulating layer that prevents it from melting. The added ice will keep the gutter from allowing water to flow through. It may also add excess weight to the gutter, plus it can get in under the roof tiles near the spot.
You can get a gutter guard to prevent snow from building, and to keep ice dams from forming. There are a few other things that may also work:
Add a heating element to your gutters. A heating wire may work on some parts of the gutters, particularly places vulnerable to ice dams.
Allow for enough ventilation around your roof. Your roof should allow air to move about to where snow can circulate and move off the space.
Your attic should not feature any heat sources. Keep heat sources away, or else they might trigger ice dams.
---
People Also Ask (FAQs)
How do I keep my gutters from freezing in the winter?
You can use a heating cable or heat tape to prevent your gutters from freezing.
Can I put ice melts in my gutters?
Ice melts can work if you use the right ones. Calcium chloride-based melts are the best ones to use. You should not use rock salt, as it can weaken the gutter.
Do gutter guards work in heavy winter rain?
Will installing gutter guards void my roofing warranty?
You will not void your warranty if you install the guards according to instructions. You could void your warranty if you directly insert a guard under the tiles at the end, but that point may vary. Check your warranty for specific details.
Can gutter guards cause leaks in my roof?
Gutter guards will not add excess weight or direct water towards your roof, so the surface should be safe?
Where can I buy Leaf Filter gutter guards and other products on this list?
You can buy direct from the Leaf Filter website for our #1 choice or on Amazon for DIY options. Check the links on this report for details.
---
Conclusion
The best gutter guards for cold climates will ensure your home stays protected from ice dams. You can ensure these guards will keep snow, ice, and other hassles from entering your downspouts or gutters.
The Leaf Filter Guard is the best choice for you to utilize. The Leaf Filter Guard provides a simple design and lasts for years, plus it is easy for a professional to get it ready.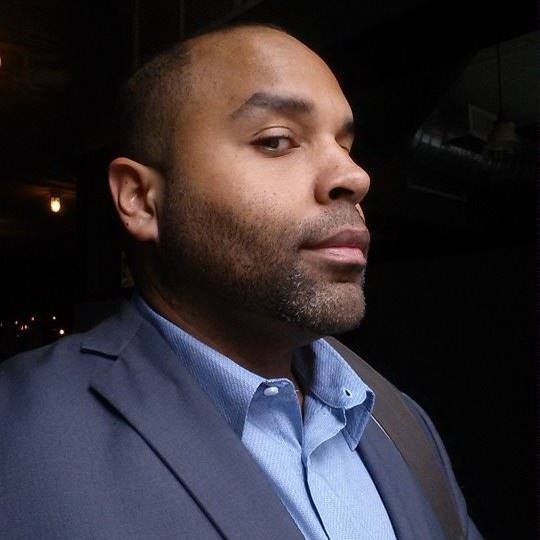 Ian Haynes is an expert writer who has successfully deployed over 500 plumbing pages and other related content. He has an excellent understanding of home plumbing issues and translates his experiences via Plumbing Lab so readers can have a better understanding of common household problems. Outside of his work, Ian likes exploring Brooklyn with his Labrador.