Cleaning your gutters is not the most glamorous of jobs. In fact, it's downright tough.
Not only does it require intense manual labor, but it can also be pretty risky if you don't know what you're doing.
If you're looking to eliminate the need for backbreaking and unsafe work, there's a simple solution - the LeafFilter gutter protection system.
Page Contents (Click Icon To Open/Close)
How LeafFilter Gutter Guards Work?
LeafFilter is a 3-piece system that offers incredible gutter protection for your home.
Its patented technology and award-winning design allow water to pass right on through while keeping dirt, shingle grit, pine needles, pollen, and other debris out of your gutter.
This helps keep your gutters looking clean, but it also reduces the stress on your system.
Worrying about leaks, sagging, and other kinds of damage to your roof guttering can be a thing of the past!
And let's not forget the most significant selling point (in my opinion) - since LeafFilter keeps your gutter system clog-free, no more messy gutter cleaning – hooray!
---
Features & Benefits of LeafFilter
LeafFilter's patented system is the number 1 choice in America, trusted by homeowners all over the country. Why is it so popular, you might ask. Well, its thanks to these state of the art features:
Micromesh Screen
With the help of a 270-micron micromesh screen, the LeafFilter helps keep your gutter free from debris, down to the most minuscule piece of dirt.
UPVC Frame
With LeafFilter's UPVC frame, your gutter guard is guaranteed to withstand the test of time. After all, durable UPVC is built to stand up to the damaging effects of sunlight, oxidation, and other weathering effects.
Structural Hangers
Living in an area prone to high winds? No need to worry. Using sturdy structural hangers, LeafFilter is fixed securely in place. These guards make light work of keeping the gutter guard securely attached to your home.
Surface Tension
Apart from keeping out debris, the LeafFilter's gutter protection helps to 'pull' water as it passes across it, with the assistance of surface tension.
This feature helps the LeafFilter draw water into easily the gutter – while keeping leaves, dirt, and other debris at bay. This helps any hazardous build-ups of pools of water on your roof, leading to expensive water damage.
Built-in Pitch
Damage Control
Worried about debris getting around your LeafFilter and into your gutter? Fear not. LeafFilter has an inbuilt damage control feature.
Since the system is entirely sealed, you can rest assured that the LeafFilter is doing the job it's supposed to. Not only that, but it can withstand the accumulation of twigs and sticks – materials that can damage other sub-par gutter guards.
Guaranteed Debris Protection
One of the things I personally love about LeafFilter is its guarantee. Although it may look relatively simple, this device contains state of the art technology that keeps anything but water out of the system. And that, my friends, is guaranteed!
Dirt, Shingle grit, pine needles and pollen are no match for this beast, which is crazy when you think how small some of these particles can be.
Having this peace of mind is extremely reassuring, as it gives me confidence that LeafFilter is prepared to stake money on the performance of their product.
Lifetime Transferable Warranty
LeafFilter is back by an industry-leading warranty that guarantees it to last for many years to come. And when I say many years, I mean a lifetime! Should you encounter any problems, simply retrieve your LeafFilter warranty and let them do the rest.
And not only does it last for a lifetime, but it's transferrable as well. That means you can sell your home with the LeafFilter installed, and allow the new owners to benefit from this miracle of a system. (It also means you can avoid having to remove it when you move out!)
---
LeafFilter Reviewed
Micromesh Screen, UPVC frame

Dirt, Pollen, Pine Needles, Shingle Grit, Seed Pods, Snow, Ice, Pests, Moss, Insects

None, though bi-annual inspections are recommended
#1 Rated Gutter Guards. Save 10% on LeafFilter and End Gutter Cleaning Forever.
Leaf Filter Installation
The LeafFilter installation process is super simple and only requires 3 short steps. The LeafFilter is a professionally installed device, saving you the hassle of having to do it yourself.
During the inspection phase, a team of installation professionals will check the integrity of your gutter system. After all, it would be pointless to install a protective guard on something already damaged.
Once given the green light, the team will proceed to the prep phase, which involves cleaning the gutters and making necessary repairs to any existing damage. To speed up the process, you can do this by picking up a basic gutter cleaning kit.
The last step is the installation stage, where LeafFilters are anchored to your existing gutters. This is one of the best things about this product, as there's no need to replace your existing guttering (unlike some other products).
The installation process may take a few hours to a full day, depending on how many levels your home has and the size. Oh, and no need to worry about aftercare as the crew will clean up any mess after the installation.
My experience is that these guys really know what they're talking about and are more than happy to answer any questions that you may have about the system and how it works.
Care & Maintenance
While LeafFilter requires little in the way of maintenance, it doesn't hurt to check your LeafFilter gutter protection and your gutters and downspouts – at least twice a year.
Although you don't have to do the usual backbreaking gutter cleaning routine, you may need to sweep away any stray twigs and leaves that could have accumulated on top of the system. To help, you may want to pick up some gutter cleaning tools for your home.
---
LeafFilter Gutter Guard Pricing
Compared to other products, the cost of installing a LeafFilter does not solely depend on the length installed.
Installation quotes consider a variety of factors, including location and the number of levels in your home.
Obtaining a quote is simple and can be done entirely online. Better still, this quote is valid for an entire year, ample time for you to work out your best financing option.
As prices vary according to the service area, you can expect to pay anywhere from $15 to $39 for materials – and $2 to $4 for labor – per square foot.
While LeafFilter gutter guards may be a little expensive, you can always take advantage of some of the discounts available on the LeafFilter website. For example, seniors over 65 and military personnel can obtain a 10% off the estimated price.
---
LeafFilter Special Financing
Although LeafFilter gutter reviews are overwhelmingly positive, prospective buyers usually end up thinking twice because of the cost.
If you are one of these people, you may be excited to know that you can pick up your LeafFilter with the help of some unique financing options.
With the help of WellsFargo, you can have the LeafFilter fitted around your home using an interest-free loan – meaning you don't have to worry about expensive interest payments!
An interest-free loan can help to spread payments across 12 months.
Facts About The LeafFilter Brand
LeafFilter was founded in 2005 by Matt Kaulig in a rudimentary basement-come-office. It wasn't long before the Ohio-based company became one of the biggest home improvement enterprises in the US.
True to its mission of providing the best gutter solution on the market, LeafFilter has become America's number 1 professionally-installed gutter guard.
---
Comparing LeafFilter with Similar Gutter Guard Brands
LeafFilter vs. Leaf Guard
LeafGuard is made of aluminum, which can oxidize (rust) following exposure to air, water, and certain chemicals. While it's cheaper than LeafFilter, the LeafGuard is a complete system that requires you to replace your existing gutters.
LeafFilter vs. Valor
Both LeafFilter and Valor use a mesh system. However, Valor uses a wider mesh that allows smaller particles to get through easily. Although Valor is made with hospital-quality steel, this type of metal is not intended for outdoor use.
LeafFilter vs. Gutter Helmet
Similar to LeafGuard, Gutter Helmet is made of easily-oxidizable aluminum. It is secured with brackets, which is a far cry compared to LeafFilter's super safe structural hangers. For that reason, stability may be an issue with the Gutter Helmet system.
LeafFilter vs. Rhino
Like LeafFilter, Rhino is made with micro mesh gutter guards. While useful, it works best on shallow-sloped roofs. Although it comes with a 20-year no-clog warranty, this pales in comparison to the lifetime LeafFilter warranty.
LeafFilter vs. Leaf Relief
Leaf Relief is one of the cheaper solutions at $2.75 per square foot. However, it's made from sub-optimal materials (aluminum and copper). While its perforated guard keeps larger objects such as leaves and twigs out of your gutter, smaller particles can get through easily, leading to blockages and leaks.
LeafFilter vs. MasterShield
Much like LeafFilter, MasterShield comes with a stainless micromesh screen, interwoven with copper wire. MasterShield requires installation at a particular angle, which could mean MasterShield installers would need to lower your gutter.
LeafFilter vs. K-Guard
K-Guard is known by many as the most attractive gutter guard in the market, but this comes at additional expense. The reason it is so appealing is that it's a completely integrated system, meaning you will need to replace your existing gutter to make way for K-Guard. This obviously adds to the price.
LeafFilter vs. GutterGlove
If you're looking to save money, GutterGlove is an economical alternative. GutterGlove is essentially a knock-off of LeafFiler, and while its materials go as cheap as 92 cents per foot, often you get what you pay for. Installation of GutterGlove is also somewhat invasive, which could lead to longterm damage to your roof.
LeafFilter vs. DIY Gutter Guards
If you're handy around the home, you may be tempted to pull together a DIY option. While there's no denying it could be a cheap solution, LeafFilter is expertly designed by professionals to do the job at hand.
Although convenient, self-installation could prove risky for yourself and your home.
#1 Rated Gutter Guards. Save 10% on LeafFilter and End Gutter Cleaning Forever.
---
People also Ask (FAQs)
How much do LeafFilters cost to install?
There are two parts tho this question. Per square foot, you can expect materials to cost between $9-$33 and labor $2-$4. As an example, it will cost you a minimum of $2,150 to protect 150 linear feet of gutter.
To obtain a more accurate quote, check out the LeafFilter website.
How much does LeafFilter cost per linear foot?
The LeafFilter cost per linear foot ranges from $9 to $33.
Are LeafFilters worth the money?
Yes. While it can work out more expensive than other products, it is covered with a no-clog moneyback feature and a transferable lifetime warranty.
What does transferable warranty mean?
This simply means that the LeafFilter warranty can be transferred from you, the original homeowner, to the next homeowner, whether it's your relative or a third-party buyer.
How does LeafFilter cancellation policy work?
LeafFilter has a 3-day cancellation policy that allows you to scrap plans to install within the system within the period.
What to do if my gutters with LeafFilter installed is clogged?
The good news is that LeafFilters rarely get clogged. In the rare event that it happens, it's likely something is trapped on top of the system (as opposed to inside). Trapped debris can be removed with ease.
Do LeafFilter gutter guards cause ice damming?
Quite the opposite. LeafFilter guards do not cause ice dams, they can help to prevent it. While they can't completely protect your gutters from ice, they can keep them from accumulating on your gutters and are great for use in colder climates.
Can LeafFilters handle heavy rain?
Yes. With its patented micromesh screen and angle of installation (11 degrees), it can handle heavy rain flow rather effectively.
Do Leaf Filter gutter guards really work?
The short answer – yes! LeafFilter gutter guards keep your gutter system flowing smoothly. With its UPVC pipes and micromesh system, there's no need to clean your gutters anymore.
Where can I buy LeafFilter gutter guards?
You can ask for an estimate and complete your purchase through LeafFilter.com
---
Conclusion
With the help of its patented micromesh system, LeafFilter guards can keep your gutters free from debris, large or small. As such, this gutter protection system eliminates the need for you to clean – a major plus point!
With its 100% moneyback guarantee against clogging – and its lifetime transferable warranty – LeafFilter proves to be an incredible investment for any homeowner.
Get a free quote by clicking here today!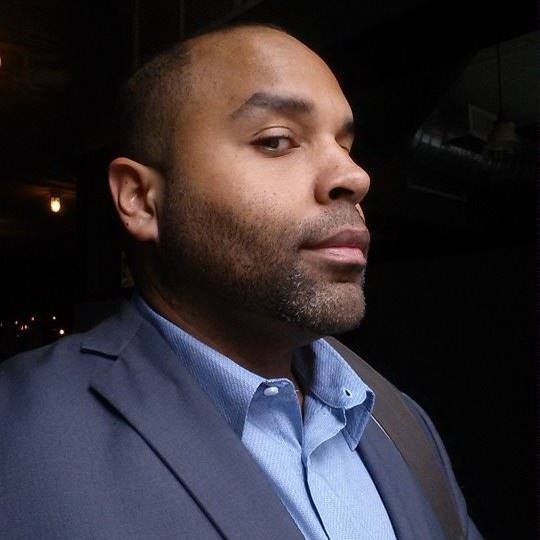 Ian Haynes is an expert writer who has successfully deployed over 500 plumbing pages and other related content. He has an excellent understanding of home plumbing issues and translates his experiences via Plumbing Lab so readers can have a better understanding of common household problems. Outside of his work, Ian likes exploring Brooklyn with his Labrador.