Gutters are a great addition to a house, but with the time that it takes to clean them, they can also seem like a hassle. However, there is a simple solution to this problem; gutter guards.
With a gutter guard added, you can keep the gutter clean throughout the year and lessen the amount of time you have to spend cleaning them. This can be especially beneficial for metal roofs that can be even harder to clean.
Page Contents (Click Icon To Open/Close)
Gutter Guards For Metal Roofs Compared
Choosing the Best Gutter Guards for Metal Roofing
Roof Configuration and Gutter Compatibility
When choosing the best gutter guard option for your home, you need to take into account your roof configuration and gutter compatibility. Some options will work better for specific roof types, and others won't be the best option for your gutter, making it less effective. So, thinking about which option is best for your specific gutters will help you find the perfect fit.
Ease of Installation and Maintenance
There are several different types of gutter guards, and depending on the type of installation and maintenance is needed, you may or may not like certain types. Some, like foam options, are simple and easy to install and require only minimal cleaning. However, other types can only be installed by a professional, which will cost more for you.
Material and Durability
Gutter guards come in a variety of different materials, and some are more durable than others. Depending on the type of gutters and roofing you have, especially metal, you could experience rust when water hits it.
So, options that cover the gutter completely can be a good option for those who don't want water build-up.
You also want to ensure that the material used is durable. When comparing metal or foam options, it is obvious that a metal option is more durable, since foam is weaker and porous and won't be able to withstand many weather conditions. The metal option will last longer and be able to work better for your gutters.
Gutter Width for Water and Air Flow
Another thing you should look at is the gutter width for both water and airflow. You don't want something that will take up too much space in the gutter and won't allow water and air to come through. You need this to help keep the gutter clean and free of debris. So, get one that fits well in your gutter without taking up too much space.
Aesthetics
When choosing a gutter guard, you want something that will not affect the look of your home. A bulky option that shows will make your gutters look messy and draw attention from the rest of the house. There are no-show options that allow you to install them so they can't be seen from the front yard. These make a great option that doesn't mess with your aesthetics.
Price
Getting a gutter guard that is affordable and is worth the money you pay for it is important. You don't want to spend a lot of money on a high-end option that will require a lot of maintenance and professional installation.
This will eat into your budget and make the product's price worth less compared to how much you paid.
Instead, look for options that are affordable and come with lots of good reviews from previous buyers. This will tell you that it is a good option to get and that you will get what you paid for.
Warranty
When it comes to warranties, you always want to look for the longest option possible. This will allow you to get repairs and replacements at no cost to you. The average warranty length for gutter guards is typically between 5 to 10 years. However, some offer 25-year warranties or lifetime options. So, look for one that comes with an extended warranty and promises great quality.
---
5 Best Gutter Guards for Metal Roofs Reviewed
1. Leaf Filter Guard
best gutter guard for metal roofs
The Leaf Filter Guard is the best gutter guard for standing seam metal roofs and makes a durable option for anyone who wants the most bang for your buck. These gutter guards can be installed on existing gutters by using hidden hangers to keep the guards in place. You just lay the guards over the hangers and drill screws into the outer rim of the gutter guards and in the ledge of the gutter.
Also, these gutters come with professional installation that allows you to sit back and relax while someone else handles the work. This will also ensure that the guards are installed correctly with no mistakes made.
This will keep the guard in place and keep you from needing to clean your gutters as often. With a metal roof, you will have a better look with the metal gutters and guards that keep that look of the roof consistent. Plus, with gutter guards, you won't have to get up on a ladder to clean out the leaves and debris, which is a time-consuming and annoying task to do.
The stainless-steel mesh guard is an excellent material that allows plenty of protection for your gutters and roof while allowing water to come through and help clean the gutter itself. This material is very durable and will last a long time, but it also comes with a lifetime warranty. This guarantees that if something were to happen to the guards, you would get a replacement or refund.
Our complete guide to LeafFilter Gutter Guards can be found here.
---
2. A-M Aluminum
best DIY gutter guard for metal roofing
| | |
| --- | --- |
| | 50-feet, 100-feet, or 200-feet |
| | |
| | |
| | |
The A-M Aluminum gutter guards are simple and easy to do yourself option that offers proper gutter protection for metal roofing. The installation is simple and allows you to do the work yourself and save money by not paying for professional installation. This easy installation is ideal for homeowners who like doing their own household projects.
The aluminum material makes it a durable option that blends well with metal roofing for a sleek and finished look. The material is also resistant to rust, which will help keep it looking shiny and new for a long time. The holes in the aluminum allow water to seep through and clear out the gutters so that the water goes away from the home's foundation and keeps its safe from deterioration.
This option does not show from the ground, so it won't ruin your curb appeal. The gutter guards are also designed to work with all hidden hangars and can even fit with K-style hangars. This allows you to use your existing setup for installation without needing to take it apart to redo it.
The installation for this option is done by using the tabs that come on the guards. Just hook these onto the gutter for seamless joints within minutes.
---
3. FlexxPoint
best gutter guard for metal roofs with drip edge
The FlexxPoint gutter guards are an option that comes with a drip edge and is ideal for metal roofing. These guards offer a quick and easy installation that you can do yourself by using the stainless-steel fasteners that come with the guards. Also, even if you have a warranty for your roof, this will not void it or harm your home.
These no-show gutter guards sit inside the gutter so that you cannot see it when you are standing on the ground. This makes it an option that can be used in any type of house and with any exterior style. Also, with the holes in the guards to allow for good air and water flow, you get the better movement of the water so that your gutters stay clear at all times.
This model also comes with the addition of a drip edge, which helps direct the water into a particular direction. This makes the water move even farther away from the foundation of the house and can give you added protection against sinking. These guards come in four-foot sections that make it easy to install on your own and allows for a permanent installation.
---
4. Amerimax 86670
the best snap-in gutter leaf guard for metal roof
| | |
| --- | --- |
| | |
| | |
| | |
| | Limited, by request to distributor only |
The Amerimax 86670 is an excellent option for those who want a snap-in option that will come on and off easily for cleaning when you need to. These gutter guards help keep out leaves, dirt, and dust from getting into the gutter and lessen the need for frequent cleanings. Also, with the ability to snap them in, the installation will go by fast so you can get the protection you need in a shorter time.
The mesh design of the guard allows for water to stream through the holes on the top but is effective enough to catch small particles that will try to make their way into the gutter. This will stop them from getting into the holes and allow you to wipe or spray them away with a cloth or hose for easy cleaning.
Because of the smaller holes on the top of this gutter guard, it is exceptional at keeping leaves out of the gutter. This makes it easy to remove leaves that collect on the top of the guard and can make it easier for them to get blown off when the wind blows. This allows you to clean the gutter and guard less often and not need to clogged gutters anymore.
---
5. Raptor
The Raptor gutter guards are a great value option that gives you a lot for your money. These gutter guards come with a low price that is ideal for homeowners on a tight budget. However, though they are cheaper, this doesn't mean that they aren't good. The guards are made from a high-quality stainless-steel mesh material that is durable and tough.
This steel mesh material keeps your gutter clean but also protects in all weather conditions. The steel will last through thunderstorms, snow, and hail, without being majorly damaged and will protect your gutter at the same time.
This option is also simple to install because it comes with self-tapping screws that are resistant to corrosion and will last a long time. These gutter guards also come with a magnetic hex head driver that can be used for installation to make things easier for you and to get the job done quicker.
These Raptor gutter guards come with a 25-year warranty that keeps you from having to pay for replacement or refund if something were to happen to it. You also get the best support team, which is based in the US and offers easy to understand solutions for any issue that may come up.
---
Gutter Guard Pricing Guide
How Much Do Gutters Cost?
On average, you will pay anywhere from $400 to $1,400. This will depend on the type you get and if what size gutter guard it is. The mid-range options are the most popular because they offer a DIY installation, which keeps the price lower. You could spend a few hundred dollars to have a professional install your guards, but you can pocket that money if you do it yourself.
With the typical pricing above, the total cost depends on how much each gutter guard costs per foot. Well, on average, many gutter guards are around a dollar or so per foot. This means that you will spend less if you have a smaller home and pay more for a larger home.
---
DIY Installation of Gutter Guards on Existing Metal Roofs
When you want to install your new gutter guards yourself, you need to know what steps to take to get the job done. So, where do you start? Well, first, you need to measure your gutters, so you know what size guards to get. Do this by taking a measuring tape and placing the end on the back of the gutter, and measuring to the front section of the gutter.
Once you have your sizing, you can buy the gutter guard you want. Then, take the guard and place it along the top of the gutter. If you already have hangars, then you don't have to put them in yourself. However, if you don't, you'll need to get some and screw them into the gutter first. Then lay the guard over the hangars and screw the fasteners into the front edge of the guard.
Go along the back as well to make sure it is sturdy. Do this all around the gutters until each section is fully covered.
---
People Also Ask (FAQs)
Can installing gutter guards cause any damage to metal roofs?
Gutter guards should not cause any damage to metal roofs if they are installed correctly. If they do cause any damage, you might need to redo the installation to fix the problem.
Do gutter guards work for metal roofs?
Yes, a gutter guard works well for any type of roof. This means that you can get all the benefits of having a guard when you have a metal roof.
Will installing guards void my roofing warranty?
No, gutter guards should not void your roofing warranty if there is no damage to the roof from installation.
Can gutter guards cause ice dams?
Where can I buy the Leaf Filter Gutter Guard and other rain gutter guards for metal roofs?
A great place to get gutter guards is from Amazon, since there are many options available, but ordering directly from the LeafFilter website.
---
Conclusion
Having a gutter guard on your home will help keep your metal roof looking good while keeping your gutters clean throughout the year. If you choose the LeafFilter option, then you will have all the protection you need. So, decide how you want it installed and get yours today.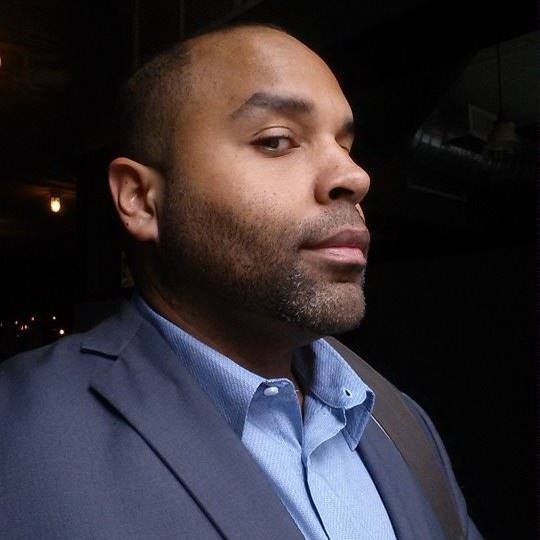 Ian Haynes is an expert writer who has successfully deployed over 500 plumbing pages and other related content. He has an excellent understanding of home plumbing issues and translates his experiences via Plumbing Lab so readers can have a better understanding of common household problems. Outside of his work, Ian likes exploring Brooklyn with his Labrador.