During the summer and fall, many homeowners struggle to keep their gutters clean. However, there's one reliable way to cut out much of the hassle – simply install a Raptor Gutter Guard system.
Raptor's Gutter Guards have long been a favorite of savvy homeowners, primarily because they turn a straight-forward investment into a lot of time saved each successive summer and fall.
However, some homeowners are still hesitant about buying and using these excellent gutter add-ons. This guide will teach you all about Raptor's Gutter Guards so that you can confidently become their next satisfied user.
Page Contents (Click Icon To Open/Close)
How Raptor Gutter Guards Work?
On the surface, you might think that Raptor Gutter Guards look like any old gutter protection system.
But in truth, these guards have been built with performance in mind. Their filters are shaped such that water efficiently passes through it while catching every last piece of debris.
Simultaneously, though, these guards' mesh channels efficiently prevent build-ups and clogs that would cause a traditional gutter guard to overflow.
---
Special Features & Benefits of the Raptor Gutter Guard
Here are just a few of the top reasons you should invest in a set of Raptor Gutter Guards:
Type 304 Stainless Steel Micro Mesh System
The Raptor brand never settles for anything less than the very best when it comes to durability. As such, the Raptor Gutter Guards utilize a specialized type of stainless steel micro mesh that is as structurally secure as corrosion-resistant. This steel won't even warp or bend, even after many seasons of wear and tear.
Patented V-Bend Technology
Raptor V-Bend technology is on full display in the Gutter Guards. These purpose-made divots act as channels for water and debris as they travel across the guard's sloped surface. As a result, debris is far less likely to built-up in any one spot and cause an undesirable clog.
Advanced Trough Technology
Each Raptor Gutter Guard features raised edges that have been refined by design. Specifically, they are designed to optimize water flow inward toward your cutter without causing the filtration space to become narrow and enclosed. In practice, these throughs excel at channeling water inwards rather than allowing it to crash over the sides and make a mess.
Approved for Rainwater Harvesting (UL Certification)
Currently, the Raptor Gutter Guards are the only gutter protection system in North America that are UL approved for NSF P151 and NSF 372. In other words, these guards have been fully UL certified for use in a rainwater harvesting system. That's a major advantage for homes that are looking to reuse their rainwater in a green manner.
Easy DIY Installation
Raptor Gutter Guards are easy enough for even a DIYer to install. Raptor has created materials to help you install these guards onto nearly any type of roof. Those guides are listed here on their website.
25-Year Warranty
Every set of Raptor Gutter Guards comes with a 25-year warranty covering both their performance and their structure. This warranty is easy to register and is backed by a US-based support team.
---
Raptor Gutter Guard Reviewed
Stainless Steel Micro-Mesh, Raptor Gutter...
Stainless steel micro-mesh blocks leaves,...
Heavy-duty materials withstand all the...
Easy to install on any 5" wide or smaller...
Designed, Assembled and Packaged in the USA....
You may think you've seen all of the popular gutter guards on the market today. But until you see the Raptor Gutter Guards in action, you really haven't seen the best. That's because the Raptor Gutter Guards are built to last through decades of use – over 25 years of use, to be precise.
To make that possible, these guards – including their mesh layer - are made from Type 304 stainless steel that is both resilient and corrosion-resistant. Even the mounting bolts that come with these guards are designed to deflect rust in all weather conditions.
The Raptor Gutter Guards are also jam-packed with cutting edge gutter-protection technology that you have to see to believe. For example, this is the only brand to offer V-Bend technology, a proprietary system of channels indented into each mesh filter to prevent inline clogging.
These guards also feature advanced trough technology, which can be seen in their raised edges and their ability to prevent overflows during heavy downpours.
At the same time, these gutter guards come with one of the absolute best, most reliable warranties in the entire industry. In fact, these guards will be covered for a full 25 years after installation against faults and unexpected failures.
That warranty is transferable, too, so it can add to your home's overall value. Registering this warranty is easy as well, and you get a free gutter cleaning brush just for doing so.
Quick Guide to Raptor Gutter Guards

Leaves, dirt, debris, stones, branches, twigs

$115 for parts, plus up to $1,000 for professional installation

Occasional, especially during the winter
---
Raptor Gutter Guard Pricing Guide
In terms of price, a standard 48 ft set of Raptor Gutter Guards cost right around $115 on its own. Meanwhile, professional installation of these guards could cost up to $1,000 or more, depending on the price of labor.
You won't likely need to pay that cost, though, because the Raptor Gutter Guards can be installed by a non-professional. Just be sure to read the owner's manual that comes with your set to learn about the materials needed for a safe installation.
---
Raptor Gutter Guard Installation
Raptor Gutter Guards have been explicitly designed for a simplified installation process. You may not even need to pay a professional if you are confident in your DIY capabilities.
Raptor is also here to support DIYers with an assortment of guides on their website designed to help homeowners with shingles, roof tiles, metal roofs, and more. Many DIYers online have also created video installation guides, such as this one below.
How to determine the size needed for one's roof gutter system
Gutters are fairly easy to measure if you have a ladder that can reach up to your gutter's level. If so, climb up and measure the "mouth" of your gutter. Many home's gutters measure at around 5" in size, though larger capacity models can be as large as 6" or 7". Whatever size you come up with, this is the size gutter guard you should invest in.
---
Comparing Raptor to Similar Gutter Guard Brands
Raptor vs. EasyOn
Raptor Gutter Guards look quite a lot like EasyOn gutter guards at first glance. Indeed, both brands offer a mesh-type guard system that is relatively resistant to clogging. However, Raptor Gutter Guards remain better rated for durability based upon their use of proprietary, corrosion-resistant steel in their mesh.
Raptor vs. Flexxpoint
Flexxpoint gutter guards use a simplified perforated steel structure to siphon out debris from falling rainwater. This makes them somewhat prone to accumulation and clogging, especially compared to Raptor Gutter Guards. However, Flexxpoint gutter guards come in far more sizes, making it easier to get the exact type you need for your home.
Raptor vs. GutterGlove
Raptor Gutter Guards are actually produced by GutterGlove, so they share most of their most important traits. In fact, they use a similar proprietary steel, making them comparably durable. However, Raptor Gutter Guards are considered the brand's "heavy duty" option due to their larger capacity and trough-style channel walls.
Raptor vs. Leaf Filter
Leaf Filters use an even tighter mesh filter system than Raptor Gutter Guards. As such, they can collect up even the smallest natural particles that may bombard a home's gutter system. However, Raptor Gutter Guard's 25-year warranty is considered more reliable, particularly because it is transferable with a home sale.
Raptor vs. LeafGuard
LeafGuard gutter guards are also a popular option, not least because they don't use any mesh or similar sifting method. Instead, they act as a cap on your gutter that channels in rainwater while pushing away debris. These are considered very efficient, but they are also noticeably more expensive than Raptor Gutter Guards – especially after factoring professional installation costs.
---
People Also Ask (FAQs)
What's the difference between Raptor Gutter Guard's Standard & Super version?
The biggest difference between these two models is their intended use and price. The Standard models are optimized for residential purposes and are priced to make them accessible to DIY remodelers. Meanwhile, the "Super" models are built with even more durable components and are priced higher due to their intended use by industrial contractors.
How long do Raptor gutter guards last?
Raptor Gutter Guards are designed to last as many as 25 years, so long as they receive proper routine maintenance. However, if they fail to last that long, this brand's extensive warranty can help replace your guards for little to no cost.
Can Raptor Gutter Guards handle heavy rain?
Absolutely! However, Raptor recommends that users in regions with rainy climates supplement their Raptor Gutter Guard and gutter's capabilities with a built-in rainwater diversion system.
Can icicles form on the Raptor gutter guard?
Yes, they can. Raptor recommends checking for these and ice dams during cold months to prevent permanent damage to both your gutters and their guards. Overall, Raptor gutter guards hold up well in the winter.
Where can I buy Raptor Gutter Guards?
Some national retailers such as Home Depot and Lowes carry Raptor Gutter Guards. However, you'll always find the best variety on Amazon. You'll also find great prices on Raptor Gutter Guards here due to the lack of retail markup and very low shipping costs.
Where can I register my Raptor gutter guard for the extended warranty?
Raptor provides users with an easy online portal for registering their warranty. It can be found here.
---
Conclusion
By now, it should be clear to you why Raptor Gutter Guards remain a top pick in the gutter protection and filtration market today. They are built to last through nearly 3 decades of wear without bending, without breaking, and without suffering from corrosion. They're also exceptionally productive due to several patented technologies that have been implemented into their design.
If you are a homeowner who wants to end the hassle of routine gutter cleanings, then the Raptor Gutter Guards are for you. Consider trying them out on your home before the fall arrives in your area!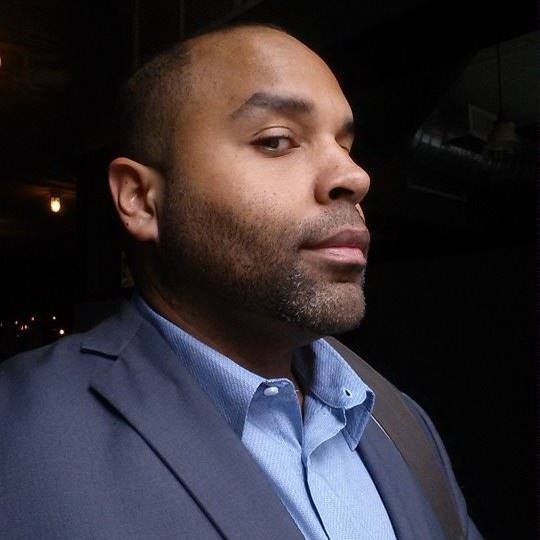 Ian Haynes is an expert writer who has successfully deployed over 500 plumbing pages and other related content. He has an excellent understanding of home plumbing issues and translates his experiences via Plumbing Lab so readers can have a better understanding of common household problems. Outside of his work, Ian likes exploring Brooklyn with his Labrador.