When the ice maker has been turned off on your fridge, it is important to figure out the right way to turn it back on.
This will help you to get some ice going again. To learn how to turn on ice maker, you will find that it is simple and only takes a few seconds to complete.
Page Contents (Click Icon To Open/Close)
How To Turn On a Refrigerator's Ice Maker
The way that you turn the ice maker back on for your fridge will depend on the type of ice maker that you use.
Each method is pretty simple, and some models will utilize more than one. Some of the ways that you can turn off the ice maker includes:
Many ice makers will have a switch to turn it on and off. You will need to check the front of the machine to see whether this switch is there.
The switch will either say on or off, or it may say O for on and I for off. Just switch the control over to the on position, and the ice maker will start to work again.
Related Article - Best Ice Makers On The Market
Ice Makers Without Switches
If you look at the ice maker and do not notice there is a switch there, then you will need to look for the feeler arm or the fill bar. When this is up, it signals to the machine that you do not want it to make ice.
You will need to move the bar to make sure that it will turn on. Moving the bar down will turn the ice maker back on so that it will start producing again.
Ice Makers With Touch Control
Some of the newer fridge models will utilize touch control to help turn the ice maker on and off. You can look on the display of the fridge to see if the ice maker is off. If it is, just push the right buttons and settings to get it turned back on.
Guide For Turning On Ice Makers For All Major Refrigerator Brands
Turning On Samsung Ice Maker
To turn on your Samsung ice maker, you will need to press the ON button for your ice maker for three seconds to turn it back on.
The ice maker should start filling up and working again. Depending on the model, you may need to push through a few buttons to make this work.
See Also - How To Defrost Samsung Ice Maker
Turning On Whirlpool Refrigerator Ice Maker
To turn on the ice maker for a Whirlpool machine, you can look for the controller that is on the front. You can then slide it back over to the ON position. [1]
This is often a slider that goes back and forth so you can turn it on and off easily when it is time to get it done. Give the machine a few minutes to turn it back on and to get ice.
Turning On Bosch Refrigerator Ice Make

r
If you have a Bosch ice maker, you will be able to use the switch to turn the ice machine back on. There is an O for the on and an I for off.
If the switch is over at the I, this means that the ice machine is off. Just switch it back over to the O, and the ice machine will start to work again.
Turning On Hotpoint Ice Maker
Homeowners will need to use the feeler arm for this to turn the ice maker on and off. If you want it back on, you will need to move the arm down.
You can also use the switch to help with this. Just flip the switch down to turn it off and up to turn it on.
Turning On Frigidaire Ice Maker
A Frigidaire fridge is an excellent option to use, and you can easily turn the machine back on when you need it.
First, look to see if the switch is present on the front of your ice maker. Then slide it over to the correct position. If there is no switch, then you need to push the metal feeler back down to get the unit turned on.
Check the display on this fridge and see if there is a button for turning the ice machine on and off. Just push the button to turn it back on.
If you can't find this, you can look for the switch on the ice maker to turn it back to on. Give this fridge 24 hours to start producing ice after it has been off. [2]
Read Also - How To Reset LG Refrigerator Ice Maker
People Also Ask (FAQs)
How can I tell if my ice maker is on?
Take a look at the switch on the ice maker and then see whether it is on or off. The ON switch is often at the top, and the OFF will be on the bottom to make things easier.
Why is my ice maker on but not making ice?
There are several reasons the ice maker is not making ice. For example, there could be a bad electrical control board, failed water supply, sealed system failure, or trouble with the pressure pump.
Do ice makers automatically turn off?
Most ice makers will turn off automatically when the ice bucket fills up. When you use the ice, it can sense that you need more ice and will start again. If you want to keep the ice maker off, you will need to turn it off.
Related Article - How To Turn Off Refrigerator Ice Maker
Can you gravity feed an ice maker?
No, this will not work. You need to have your ice maker connected to the water valve. It only takes a few seconds to fill up the ice maker as long as it has the right pressure to get things going.
---
Conclusion
If your ice maker is turned off and you want to get it turned back on, the process is simple for most of the popular brands you want to use. Just follow the tips above, and you are set to go.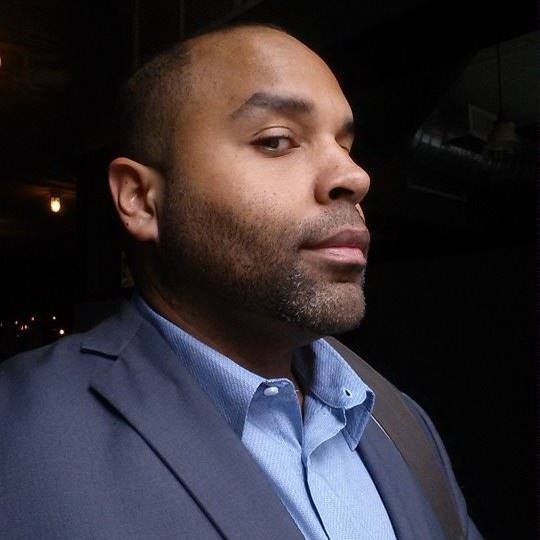 Ian Haynes is an expert writer who has successfully deployed over 500 plumbing pages and other related content. He has an excellent understanding of home plumbing issues and translates his experiences via Plumbing Lab so readers can have a better understanding of common household problems. Outside of his work, Ian likes exploring Brooklyn with his Labrador.