Simply throwing leftovers away in the garbage is an easy way to attract bacteria and germs.
The solution? Modern garbage disposal systems. These machines are designed to crush all leftovers that are small enough to pass through your sewerage pipeline.
While these machines help you in keeping your kitchen clean, and free of bacteria, their noise has always been a source of concern for homeowners. Many garbage disposal systems are loud enough to cause a lot of disturbance and inconvenience. This is why you should opt for a quiet garbage disposal system for your home.
These machines are equipped with noise reduction technology and will effectively crush unwanted garbage, without making a lot of noise.
Page Contents (Click Icon To Open/Close)
Quiet Garbage Disposal Comparison Table
InSinkErator

Evolution Excel
---
Benefits of Quiet Waste Disposals
There are various benefits of opting for quiet waste disposal systems:
Environment-Friendly
Food waste that ends up in landfills decomposes and contributes to the increasing methane emissions in the atmosphere. By using an ultra-quiet garbage disposal, we can effectively reduce greenhouse gas emissions, and cut down noise pollution.
Clean and Tidy Kitchen
A kitchen with a lot of leftovers lying around, and a full garbage can, is a haven for bacteria and germs which can rapidly spread across your house. By using a quiet garbage disposal, you can get rid of leftovers before they start rotting and smelling.
Comfortable Cleaning Routine
Having a noisy garbage system can cause inconvenience for a household. Be it a child sleeping peacefully, or an elderly house member who is sensitive to loud noises etc, a quiet garbage disposal system will not disturb anyone.
Choosing the Best Quiet Garbage Disposal
Sound Masking System
The sound masking system is a unique feature that sets quiet garbage disposals apart from conventional disposal systems. These systems are designed to reduce noise during the crushing debris process, by encasing the motor with sound-absorbing material.
Decibel Levels
Noise level is an essential factor when choosing the best quiet garbage disposal system. Standard garbage disposal systems can create considerable noise, which is why people want to opt for quiet garbage disposals. The best garbage disposals do not produce a lot of noise. Their noise levels are under 70 decibels, similar to the noise emitted by vacuum cleaners.
Material Construction
Another important consideration when choosing a garbage disposal system is the durability of the machine.
Some questions you should ask before purchasing a disposal system include;
What material is it made of?
Will it prove to be durable?
Typically, leading garbage disposals have a sturdy stainless-steel construction for added strength and durability.
Waste Volume & Grinding Capability
The waste volume and grinding capability of garbage disposals differ, depending on the make and model. For example, some models are specially designed for use in a single person household, while others are ideal for bigger homes with up to 9 people.
Smaller units are also designed for soft and small food items, while high-end products can easily break down larger chunks of garbage.
Motor Capacity (Horsepower)
Lower end models can have ½ horsepower motors, while more advanced systems go up to 1 ¼ HP. The power of the engine directly impacts the disposal's grinding capability, and more powerful systems can easily tackle hard items, such as chicken or fish bones.
Speed (RPM)
RPM stands for "revolutions per minute," or the number of times that the cutting blade in a disposal unit spins in a minute. While basic models average around 1750 RPM, higher-end products can go as fast as 2500+ RPM.
Feed Type
The feed type is another important feature of ultra-quiet garbage disposals. You need to consider whether you want to purchase a model that allows you to 'feed' it whenever you wish, or if you would like to dispose of your garbage in batches.
Additional Perks
Users should also research the type of power connection a garbage disposal unit supports. There are various connection kits and adaptors available in the market, which can be plugged into any outlets. The safety codes that apply to your residence play an essential part in deciding where, and what type of switches should be installed with the disposal unit.
Ease of Installation

Majority of the new garbage disposals come with all the necessary equipment for connecting the unit to the sink.
However, if there is no nearby outlet than one will need to be hardwired, which might be a difficult task depending upon your kitchen's layout.
If you're unsure, many of the brand's offer technical support via phone call. You can also call a plumber to do the job.
Warranty
Garbage disposals feature an extended warranty; most units come with a 5+ year warranty. Built with durable material, these machines can last for a long time – provided that users clean it regularly to ensure that it does not clog up.
Hence, should your disposal system malfunction due to a material defect or a mechanical flaw, you can have the unit replaced quickly.
---
5 Quietest Garbage Disposals Reviewed
1. InSinkErator Evolution Excel
Product Specification
| | |
| --- | --- |
| | |
| | |
| | |
| | |
| | Quick Lock 3-bolt mounting |
| | |
InSinkErator is a well-known name in the garbage disposal industry, with several leading products that are defined by quality and durability. The Evolution Excel is no different and features a stainless-steel body which provides added protection against rust and corrosion.
Featuring patented SoundSeal technology, this garbage disposal unit barely produces any audible noise, making it one of the quietest systems in the market. With a peak output of only 45 decibels, this unit is perfect for homes with busy professionals, young children, or old people.
A powerful 1 HP motor powers the unit that can handle everything from vegetables to chicken bones. The three-stage grinding technology also ensures that the garbage is turned into small particles.
The DuraDrive technology is excellent for providing unmatched torque at 1725 revolutions per minute. Also, the InSinkErator Evolution Excel is equipped with an Auto-Reverse Grind system, which reverses the blade spin to free up the chamber.
Fitted with a large capacity (40 oz.) volume chamber, this item comes with InSinkErator's 7-year warranty against manufacturing defects.
One 5-Star review on the InSinkErator site goes as far to say, "My husband said he did not care for the insinkerator. It is soooo quiet that he could not tell if it was running!!! LOL"
---
2. General Electric GFC520V
General Electric is known for its high-quality and durable products, and naturally, the GE GFC250V keeps up this tradition.
This unit is made of galvanized stainless-steel, which makes it resistant to corrosion. It also treated with non-toxic chemicals to make it more resistant to daily wear-and-tear. Additional features of this unit include a generously-sized 27 oz: grinding chamber, and ½ horsepower motor.
Despite its low HP rating, the GFC250V can efficiently crush food waste into liquid form due to high blade speeds – these can go up to 2800 rotations per minute!
The convenient andsmall footprint design is further enhanced with a dual level pre-cutter, and a manual reset in case the machine overloads or jams. The unit comes with a 1-year replacement warranty and an additional one year warranty for parts.
I'm not very "handy" so I was surprised how easy the disposal was to install with no leaks the first time and no silicone! The wiring instructions were so simple even I got it right. Although I did ask advice from an electrician friend because I was wiring it to a switch. Everything went smoothly and it works like a champ!" - A Walmart Customer
What's more, the small motor and compact design results in a quiet machine, which is perfect for homeowners. To further reduce loud noises, this garbage disposal unit by General Electric is equipped with a sound insulation system – resulting in noise output in the range of 30 – 50 decibels.
---
3. Waste King L-8000
Waste King L-8000 features a one horsepower motor, and turnplate that spins at 2800 RPM – letting the machine do a fantastic job of liquidizing all solid food waste.
The motor is magnetized which translates to less noise, especially when compared to general induction motors. Besides, the unit can reach maximum power in a shorter period, which reduces the risk of jamming.
All the machine components are made of stainless steel to shred down hardened food debris while maintaining its trademark durability. The design is complemented with glass-filled nylon, glass-filled polyester, which means that the unit is lightweight, durable and cost-effective.
As one of the ultra-quiet garbage disposals, the L-8000 features a sound insulation system. Coupled with the magnetized motor, the added insulation reduces any sound that the motor might make.
Additionally, the bearings and integrated parts are lubricated to reduce any sound that results from friction. The result? A noise range that maxes out at 75 decibels; quiet enough for you to get through the late night garbage disposal, without waking up the entire household.
Another standout feature of the unit is the Waste King's market-leading lifetime guarantee. This means that if your disposal develops a material or mechanical defect, within the lifetime of the original purchaser, it will be replaced free of charge. The disposer also comes with a lifetime warranty against corrosion.
One positive review from Consumer Reports says, "This unit has been in just about a year and has been trouble free, It seems to eat up every thing we feed it. It has replaced two badger units which seem to die after two years.I have never had to break up a jam, and this happened quite frequently with the badgers. For the price and the warranty it can't be beat, also it was very easy to install."
---
4. Waste King L-3300
The L-3300 is a full-sized and sturdy garbage disposal, which can easily break down food waste. Equipped with a powerful ¾ HP permanently magnetized motor, and corrosion-proof components, the L-3300 means business.
The motor features a remarkably high speed, spinning at 2700 RPM which ensures that the motor remains sound insulated, and does not jam. Noise reduction has been prioritized in this model by Waste King, with the exterior casing of the unit featuring a noise-dampening case built of nylon and glass.
The noise output is measured around the range of 50 – 70 decibels, which is significantly lower than the noise created by other garbage disposal models.
The removable splash guard makes cleaning much more accessible than previous models. Additionally, the disposer is entirely safe to use with a septic tank. The unit features 180-degree stainless steel swivel impeller, which ensures fewer jams, or clogs, in the disposal chamber.
Another prominent feature of Waste Kings L-3300 is its 10-year limited warranty for any manufacturing defects. In addition to manufacturing defects, this garbage disposal also comes with a lifetime warranty for corrosion and rust.
---
5. Moen GX50C GX Series
The Moen GX50C rounds of our list of the quietest garbage disposal units, featuring a compact, streamlined design.
The motor features ½ horsepower vortex, and a permanent magnet motor, which can efficiently serve the needs of a small family. The grinding components are made of stainless steel, which is durable and corrosion resistant.
As one of the leading manufacturers of plumbing supplies, Moen has gone a step further to introduce SoundSHIELD technology; with this technology, the garbage disposal unit only emits noise in the range of 50-70 decibels.
The grinding chamber is also fortified with thicker walls, which also results in a quieter machine. The sing flange has been designed to be rust resistant, whereas the dishwasher hook-up enables the Moen GX50C to collect debris from the dishwasher.
Easy installation, reliable performance, and a 4-year in-home warranty are some standout features of this garbage disposal unit.
---
Types of Quiet Garbage Disposals
There are two types of disposal units. Here is an overview:
---
installation Instructions for Quiet Garbage Disposers

The initial step is to disconnect and remove the strainer and all waste lines attached from the sink.

Remove the mounting assembly. Also, remove the large nut that secures the strainer.

Clear the pre-existing plumber's putty from around the area to clean the area.

The mounting assembly includes upper and lower mounting rings and bolts. Place a quarter-inch coil of putty around the drain. Take the sink flange and press it carefully onto the putty.

The gasket and mounting ring follow the flange. The snap ring keeps the gasket and ring in place.

The mounting bolts will be tightened up next. You can wipe off any excess Plumber's putty that leaks from under the flange.

Remove the cover plate of the garbage disposal to access the wiring. Connect the white and black wires to the matching wires from the power supply. Next, ground the supply wire and replace the electrical cover plate on the unit.

Hang the disposal by aligning the three mounting tabs with the slide-up ramps on the mounting ring.

Position the disposal by turning it, so that the discharge tube aligns with the sink drain. You may need to add an extension, or shorten the pipes, to form proper connections.

Check your disposal unit for any leaks.
People also Ask (FAQs)
Do I need to call a professional plumber to remove and replace a quiet waste disposal unit?
The modern, quiet waste disposal unit comes with all the necessary equipment as a part of the set. You do not need to call a professional for installation, as these units can be installed easily with EZ mounts.
How long does a typical garbage disposal last?
Garbage disposals feature extended warranties. As they are built with stainless steel, these machines are considered to be quite durable. On average, many users have reported the devices to last well over a decade before needing to be replaced.
How can I make sure that my garbage disposal unit will last long?
Garbage disposal units are very efficient machines that require minimum maintenance. Routine cleaning to ensure that jams do not occur can significantly extend their life. General tips include cutting the waste into smaller pieces for easy pulverization.
What else can I do to eliminate noise?
For garbage disposal that doesn't feature sound reduction technology, users may wrap something around the upper half of the unit to minimize grinding noise.
Is there anything I shouldn't put in the garbage disposal?
---
Conclusion
Garbage disposals are a safer substitute for waste bags, and a more convenient alternative to noisy disposal units, that make disposing food waste an uncomfortable task.
Of the various quiet garbage disposal units that we have reviewed, the InSinkErator Evolution Excel is a clear winner. Featuring state-of-the-art technologies such as Multi-Grind and Dura-Drive, this unit is a must have for every household.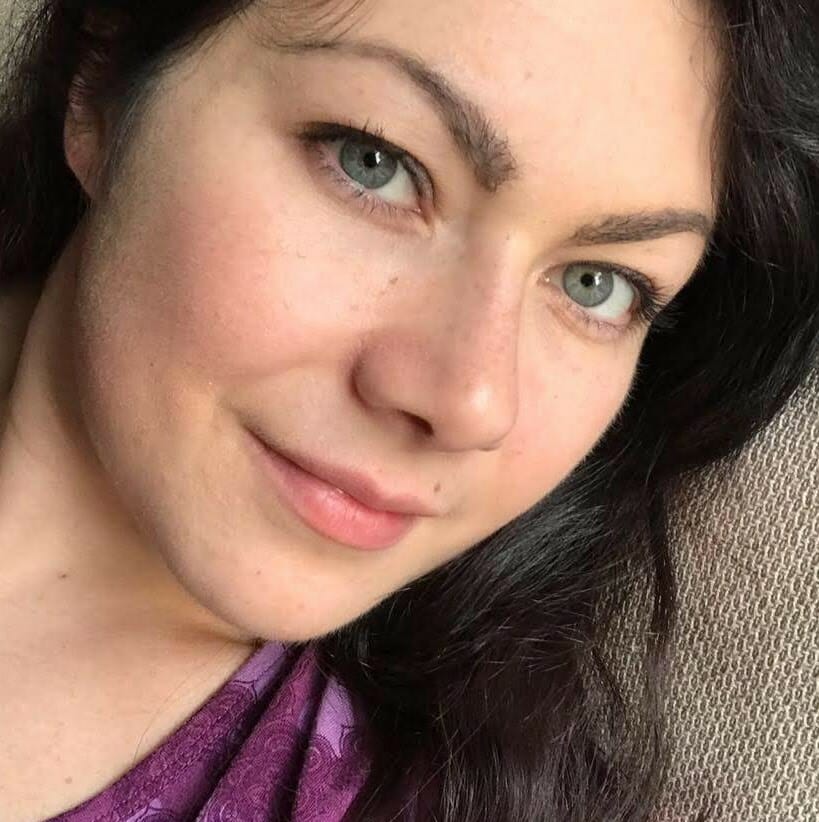 Holly Curell is the editor extraordinaire for Plumbing Lab. Having grown up in Michigan, Holly has spent time living in New York, Virginia, & currently North Carolina, where she lives with her husband & family. Holly loves DIY & has years of experience with at-home plumbing problems that arise from having 3 kids & living in colder climates. When she's not writing about her plumbing knowledge, Holly enjoys reading, hiking & relaxing with family.