Garbage disposals allow kitchen food waste to be disposed of safely. However, whether you are searching for your first-ever garbage disposal unit or thinking of replacing your old one, you will need the best of the best.
A quality and budget-friendly garbage disposal unit can make all the difference in your kitchen, and that is where the Waste King L-2600 Garbage Disposal unit comes in. Read our Waste King 2600 garbage disposal reviews and find your next device with ease.
Page Contents (Click Icon To Open/Close)
Waste King L-2600 Pros & Cons
Let's look at the pros and cons of the Waste King L-2600 and how it will change your kitchen:
---
Unique Features Of The Waste King L-2600 Garbage Disposal
The Waste King brand reigns over its competitors because they prioritize the user, enhancing functionality. In addition, their waste disposal units resist corrosion and grind quickly, becoming a permanent fixture in houses across the country!
Here are some more features to consider:
The Waste King L-2600 allows for continuous feeding, and its grinding machinery is made entirely of stainless steel, which includes the essential impeller blades, making it efficient and robust.
In addition, the drain housing is made using glass-filled nylon-based polymer, preventing rust and corrosion.
Named after its 2600 RPM ½ horsepower motor, this Waste King unit grinds food scraps of any size without jamming. Its assembly is also energy-efficient!
Furthermore, the high-torque universal engine has permanent magnets installed that allow quick startups, reducing jam chances.
It comes with highly efficient sound insulation, thus minimizing the noise from its powerful universal motor. These also include unique noise-drowning cushion gaskets.
In addition, the drain housing and grinding chambers are designed with state-of-the-art nylon material, providing quieter operation.
Longevity And Reliability
Waste King L-2600 is trendy partly due to its dependable durability and operations. The drain construction and polymer chamber resist rust and corrosion, whereas stainless steel grind elements are made to last.
For more proof of its durability, Waste King also provides a five-year in-home warranty.
This garbage disposal comes with twist-and-lock EZ Mount technology for fast and easier mounting. In addition, it doesn't even need any electrical work as long there is an electrical outlet nearby.
Additionally, it also has a pre-installed 32" power cord and comes with assistive hardware. So if you're wondering, "how do I remove a Waste King 2600?"
Waste King L-2600 garbage disposal comes fully equipped with a black slotted rubber guard that can be removed easily for cleaning.
The best part about it is that you don't have to put your fingers in danger as it can allow you to clean the machine without physically touching it.
---
Waste King L-2600 Garbage Disposal Reviewed
Currently On Sale
Waste King L-2600 Legend Series 1/2 HP...
HIGH-SPEED MOTOR: The 1/2 HP, 2600 rpm...
EASY INSTALLATION AND CLEANING: EZ Mount for...
5 YEAR PROTECTION: 5-year Limited In-Home...
NO ELECTRICAL EXPERTISE NEEDED: Pre-installed...
The Waste King brand is one of the world's leaders in commercial, international, and domestic food waste disposal units. This multinational corporation has its headquarters in Southern California, with all the manufacturing done in the United States.
With this model being one of their finest, the most prevalent qualities of the Waste King L-2600 garbage disposal unit include its compact design, efficient grinding, and easy installation.
Other than that, some unique characteristics of the model include:
Compared to the other models of similar characters, the Waste King L-2600 provides higher grinding power per pound.
The Waste King L-2600 is renowned for its easy installation. For instance, its EZ Mount mounting system makes the installation and replacement of the system more accessible.
Therefore, it is almost a plug-and-play device if your kitchen sink is stainless steel. Just buy some plumbers putty to seal your disposal unit's flange rim.
Furthermore, you might also need additional fitting and piping if your sink is a two-bowl model. However, it is easily connectable with a standard septic tank or home dishwasher.
No need to go around Googling, "how to install Waste King Legend Series 2600?"
To help your l-2600 last longer, you have to make sure you maintain it regularly and especially after strenuous use.
To do this, run almost freezing water during use and clean the stopper and splash guard once a month. These two places are breeding grounds for bacteria.
Additionally, if you can't get rid of the smell, consider replacing them entirely. Furthermore, it would help if you also sharpened your disposal unit's blades.
And don't forget, you must also and deodorize them periodically using biodegradable and non-toxic cleaning pellets. These will get rid of the odor.
3. Product Specifications
| | |
| --- | --- |
| | |
| | |
| | |
| | |
| | |
| | |
| Dish Washer Drain Connection | |
| | |
| | |
---
Comparing Different Waste-King Garbage Disposal Models
Let us examine how the Waste King L-2600 garbage disposal unit compares to the other Waste King models.
Waste King L-2600 VS L-9930
Waste King 9930 Continuous Feed Garbage...
HIGH-SPEED MOTOR: The 1/2 HP, 2600 RPM (115...
EASY INSTALLATION: Professional 3-Bolt Mount...
5 YEAR PROTECTION: 5-year Limited Warranty
NO ELECTRICAL EXPERTISE NEEDED: Pre-installed...
Another Waste King Garbage disposal unit having the same features as the L-2600 is the L-9930. Both these disposal units carry equal punch in terms of speed, warranty, and power.
The only difference between them is their mounting. While Waste King L-2600 has an EZ Mounting system, the L-9930 carries a 3-bolt mounting system.
Furthermore, the L-9930 is more expensive than the L-2600, justifying the popularity of the latter. And if you prefer 3-bolt mounting, you might like the L-9930; however, the L-2600 presents better value.
Waste King

L-2600 VS L-3300
The Waste King L-2600 and L-3300 are entirely different from each other. While the L-2600 motor has a horsepower of ½ hp, the L-3300 packs ¾ hp.
Furthermore, the L-3300 is better suited to industrial applications, unlike the L-2600. However, the greater capacity also comes with a higher grinding speed.
Therefore, if you have a small space in your kitchen, the L-2600 will be perfect. Yet, if you have extra space and can afford a more expensive option, the L-3300 is clearly a better choice.
Waste King L-2600 VS L-8000
Currently On Sale
The Waste King L-8000 is a powerhouse among the Waste King Garbage disposal units. Both models have the exact dimensions in terms of space and size, yet the capacity of the L-8000 is much more (33.5 oz instead of 27.3 oz).
Furthermore, the L-8000 carries a staggering one hp motor and a lifetime warranty. In contrast, the L-2600 only packs an engine of half the hp and a 5-year warranty.
However, what the L-2600 lacks in power, it compensates in price. The Waste King L-8000 is a much more expensive option, and if you do not have that kind of money, you know your choice!
Waste King

L-2600

VS

L-111
Another Waste King model designed for compact spaces is the L-111. However, unlike the ½ hp motor of the L-2600, the L-111 has a 1/3 horsepower motor.
Both the models have similar grind chamber capacities. Yet, the L-2600 has a more incredible grinding speed of 2600 rpm when compared to the L-111 with its 1900 rpm.
Furthermore, unlike the Waste King L-2600, the L-111 does not have sound insulation. Therefore, the L-2600 is the better choice in all aspects, even though the L-111 is cheaper.
---
Comparing Waste King L-2600 With Other Brands
Let's also pit the L-2600 against some heavy-hitters from other brands:
Waste King L-2600 VS InSinkErator Badger 5
Currently On Sale
InSinkErator Badger 5 Garbage Disposal,...
RELIABLE & EASY INSTALL: Badger Series...
DURABLE COMPONENTS: This garbage disposal...
AMERICA'S #1 DISPOSER BRAND: There are more...
FASTER, CLEANER, SMARTER: From meal prep to...
The critical difference between the Waste King L-2600 and InSinkErator Badger 5 is their assembly. The Badger 5 relies on the 3-bolt assembly mechanism, and on the other hand, the L-2600 has a state-of-the-art EZ assemble feature.
Moreover, the motor is also different. The Badger 5 has a low-speed induction motor running at 1725 rpm. In comparison, the L-2600 uses a high-speed magnetic motor with 2600 rpm.
Waste King L-2600 VS Moen GX50C
Currently On Sale
Moen GX50C Disposer Prep Series 1/2 HP...
PREP SERIES: Designed for those who slice,...
POWERFUL GRINDING: 2,600 RPM, ½ horsepower...
NOISE REDUCTION: Designed with SoundSHIELD...
SIMPLE SWAP: Fits most existing assemblies,...
The Waste King L-2600 and Moen GX50C have no difference between them. Both the models carry the same horsepower of ½ hp and 2600 rpm powerful grinding.
Furthermore, both models are soundproof, thus making them efficient, mute, and easy to use in any situation. The only difference between the two is their price; the L-2600 model is cheaper than the Moen GX50C.
---
People also Ask (FAQs)
Where

is the reset button on a W

aste King g

arbage

disposal?
A red button is located on the lower backside or bottom of the garbage disposal unit; it is known as the reset button. If your garbage disposal unit jams or the motor overloads, it will shut off, and the Waste King Legend 2600 reset button will pop out.
How

do you fix Waste King 2600 leaking from the bottom?
If your Waste King 2600 is leaking from the bottom, the O-ring might be torn or broken. If it is the case, then you should replace it as soon as possible.
Furthermore, the splash guard is mostly part of the gasket; therefore, if your disposal unit is leaking between the mounting flange and splash guard, inspect it for damages and replace it.
How

do you fix W

aste K

ing

2600 clogged?
If your Waste King legend 2600 is jammed, insert a ¼ inch Allen wrench into the underside of the unit and wiggle the motor continuously until there is room for it to move. If your waste disposal unit does not open at the bottom, insert the broom handle in the drain opening and try wiggling the motor.
Where

can you buy W

aste King

models

?
You can find Waste King Models at multiple retail outlets and online, whether Amazon or Home Depot. An excellent way to go about this is just to Google the device, and it will tell you the nearest place you can find one.
---
Conclusion
If you have a compact space in your kitchen and need a perfect garbage disposal unit, the Waste King L-2600 is the ideal choice for you. Not only does it provide easy installation, but it is also entirely soundproof.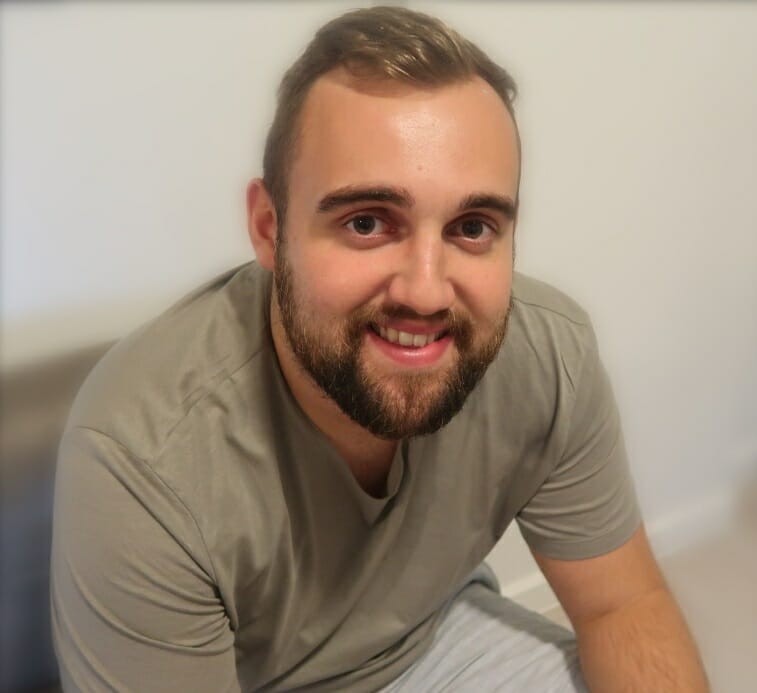 Matt is a freelance writer, English graduate, & keen traveler from the UK. As a specialist plumbing expert, he enjoys writing about everything there has to do with at-home plumbing products & related problems. When he isn't writing, he's usually drinking coffee or planning his next adventure. In his spare time, he also runs his own blog all about digital nomad life.