More people are looking towards alternative solutions to manage the waste in their homes like Best residential garbage disposal. Recycling, organics, and compost are just some of the ways modern households separate their waste in order to cut down on the amount of garbage going to landfills.
Garbage disposals help reduce kitchen waste in the average home by grinding food scraps down into an easily-absorbed liquid that can be drained down the sink. You will also reduce the amount of garbage you need to put in your waste bin, which in turn has a positive impact on the environment.
If you are like the majority of people who don't own a garbage disposal, then cleaning up after a large meal sparks one thought; how can I make the job of separating all of my food scraps simpler and less messy? It would be easier to clean up after meals when you can just empty your plates into your sink and flick a switch as opposed to having to scrape everything off of them. The obvious solution is to get a garbage disposal, but which one?
Top Picks Residential Garbage Disposal comparison chart
Waste King Legend L 8000

garbage disposal

InSinkErator Badger 5 garbage disposal

Waste Maid 158 Garbage Disposal

GE GFC525V
Garbage Disposal

Whirlaway 291 Garbage Disposal
How to Choose the Right Residential garbage disposal
​The following lists the different features you need to consider when choosing the best residential garbage disposal for your home.
Installation​
​The first thing to figure out when looking at purchasing a garbage disposal is whether the plumbing in your home allows for one or is designed for a specific type. If you are replacing an existing unit, then it might be a good idea to get the same brand or the same size.
In some areas, the regulations are very strict against creating any additional impact on the existing sewage system, so it may be a good idea to check out the neighborhood by-laws before making the investment. It may be a good idea to consult with a professional as they will most likely have an idea of the plumbing requirements for your home even if they aren't familiar with the specific regulations. If you do decide to install the unit yourself.
You can watch the following video for step-by-step installation guide.
Horsepower (HP)​
​Garbage disposal motors are measured in horsepower which is the level of power needed to run the grinding mechanisms. They come in 4 different levels of horsepower (HP); 1/3, 12, ¾, and 1 HP. If you are a single person living in a condo or apartment, a smaller motor at 1/3 horsepower will work well for you because it will efficiently clean up smaller scrap loads but nothing tough like bones or peels. If you are purchasing a garbage disposal for use by 2 people and you don't cook very often, then ½ horsepower should be enough to suit your needs.
A common size for a family of 4 would be the ¾ horsepower disposal. The unit is designed to take larger volumes of food, it has more insulation to reduce noise and it is less likely to jam. For large families that cook often, or for people who entertain often, the disposal with a 1 horsepower motor is a powerful unit that will rarely jam and will grind up the toughest kitchen scraps. There is a good article that can help you understand more about what horsepower is and which HP you need for your home that can be found here.
Motor​
​Two types of motors exist for garbage disposals, permanent magnet, and induction. Permanent magnet motors can be found in smaller units because they are lightweight and work fastest when they have a small amount of food to grind. The induction motor is the same one found in large appliances like washing machines and furnaces.
These motors are designed to last longer and grind larger loads of food scraps. They are also designed to be much quieter than the permanent magnet motors, but they are heavier and don't work as quickly. Permanent magnet motors are found in most garbage disposals.
Material​
​There are three different types of materials found in the grinding components and chamber of a garbage disposal; stainless steel, galvanized steel, and plastic. Stainless steel is superior in reducing rust and corrosion and prolongs the life of the components. It does cost more and can add extra weight and girth to the unit.
Galvanized steel is dipped in a zinc coating which will prevent rust and corrosion to a certain degree, but does not last as long as stainless steel does. It is lighter and will reduce the size as well as the cost of the unit. The type of plastic used in other garbage disposals is designed to cut down on corrosion but is less durable than the other two. The type of material will largely depend on the price and amount of use the disposal will get.
Grinding stages​
​There are three levels of grinding systems offered in all garbage disposals; one, two and three-stage grinding. One-stage grinding is designed for small amounts of soft food that is ground up once before passing down the drain. Two-stage grinding is a little more rugged where the food is ground up in the first stage and then the second stage crushes the food into a liquid. This also reduces clogs and jams.
The final grinding system is the three-stage grinder that is designed to handle all types of tough food without jams or clogs and grind it into a fine liquid to be washed away. You can read about the different grinding stages and the benefits of each by clicking this link. https://en.wikipedia.org/wiki/Mill_(grinding)
Continuous Feed or Batch Feed​
​Continuous feed on a garbage disposal runs off of an electrical switch and will run continuously until turned off. This feature is great for fast clean-up after a large meal or a party, where you can just keep feeding it with scraps without interruption. The opening is exposed during use, so it is not the safest option. Batch feed is a great safety feature if there are small children or curious pets that may decide to stick a hand or paw in the sink.
A batch feed disposal won't turn on until the unit has been filled with scraps and the cover replaced. Continuous feed garbage disposals cost less than batch feed if budget is a consideration.
​A great video demonstrating the various parts of a garbage disposal and just how it works can be found here;
Best Residential Garbage Disposal - Reviews
​The following five highly rated residential garbage disposals are broken down by the above-mentioned features;
Waste King Legend L-8000 - Continuous feed
The Waste King is a large rugged garbage disposal with stainless steel grinding components. A great feature of the Waste King is the powerful 1 horsepower motor because it provides the impeller with enough power to chew through everything without clogging up. You will appreciate this feature if you cook with food that leaves bone scraps, peels or stringy waste. Less powerful garbage disposals will jam at the touch of a potato peel but the Waste King will reduce tough scraps to a fine liquid quickly.
Pros
1 HP motor is powerful enough to chew through bones and peels
Fast grinding with permanent magnet motor
Components are made with stainless steel which eliminates corrosion and rust and
Extra insulation makes it less noisy when in use
3 grinding stages crushes all types of food into a fine liquid
Cons
Larger and heavier than most disposals
More expensive
Not that easy to install
Need to purchase extra parts to make compatible with some sink types
InSinkErator Badger 5
The InSinkErator is a ½ horsepower garbage disposal that is an inexpensive alternative for a small family or single person. One great feature of the InSinkErator is the lightweight design which you will find much easier to install than the larger units. Another good feature of this unit is the induction motor which reduces the jams produced by the one-stage grinding process.
Pros​
Inexpensive alternative
Smaller and lighter which makes for easy installation
Cons
Noisy
One-stage grinding means more jams
Whirlaway 291
The Whirlaway is made by the same manufacturers as the Waste King, Anaheim Manufacturing. This company is one of the two largest garbage disposal companies in the world. A unique feather of the Whirlaway is the blade system which slides as opposed to spins. This is a great feature because it reduces the wear on the blades and also significantly reduces jamming. Another great feature of the Whirlaway is the size of the unit. If you have a smaller kitchen and are short on space, you will appreciate the size and weight of the unit, particularly if you decide to install it yourself.
Pros
Inexpensive
Easy to install
Lightweight
Small footprint so easy to fit under any sink
Cons
Waste Maid 158
The Waste Maid has a unique feature called "Bio-Shield" antimicrobial protection. This is a spray that coats the porous surface of the grinding chamber and eliminates any mold or mildew that would ordinarily spread. You will very much appreciate this feature if you are anything like me and find that there is always some residual odor after a large clean up full of scraps.
This protection kills whatever bacteria makes that smell and leaves the surface disinfected. Another great feature of the WasteMaid is the "Torque Master" grinding system. The stainless-steel blades grind up the food with great speed so you don't need to run the continuous feed for a long time which you will definitely appreciate if you are cleaning up after a late night and all you want to do is clean up and go to bed.
Pros
Stainless steel components
Lightweight
"Bio-Shield" technology is patented and only available on Waste Maid
Cons
Grinding system doesn't work well for heavy food scraps and jams easily
GE GFC525V
The GE garbage disposal is a great unit if you are looking for power and you are on a budget. One of the great features of the GE is the 2-stage grinding system which will take most difficult foods and grind them into liquid. You will really appreciate this feature because it will reduce jamming and the clogs you will need to fix and the extra insulation will make it less noisy than some of its counterparts.
​Pros
2-stage grinding "dual-swivel" impeller system grinds most tough food
Extra insulation makes the unit quiet to use
Small and lightweight makes the unit easy to install yourself
Permanent magnet motor grinds faster and makes the unit more lightweight for easy installation
Cons
Some adjustments are needed to fit the unit to different types of sinks
Not as effective in grinding up really heavy food loads
Final Verdict
​The clear winner is the Waste King Legend 8000. As long as you have the space for the unit under your kitchen sink, you will be happy with the choice. The Waste King has 1 horsepower versus ½ horsepower on the other units so it will work for smaller food loads but will also have the power to handle any larger cooking events like parties.
The continuous feed feature is on par with the other brands, but the Waste King works faster and with more power, making cleaning up even quicker than the other brands. The King comes with a 3-stage grinding system so there is little chance of jamming when trying to dispose of heavier food like you would find in the 1-stage grinding system of some of the more economical brands.
The more stages on a Best residential garbage disposal, the more insulation it comes with to reduce the amount of noise, so the Waste King is very quiet to use compared to little insulation on the smaller units. As with any piece of equipment in your home, the Waste King is best installed professionally unless you are replacing the same unit or you are very familiar with installing garbage disposals. Once installed properly, you will enjoy being able to grind your scraps and drain them down the sink.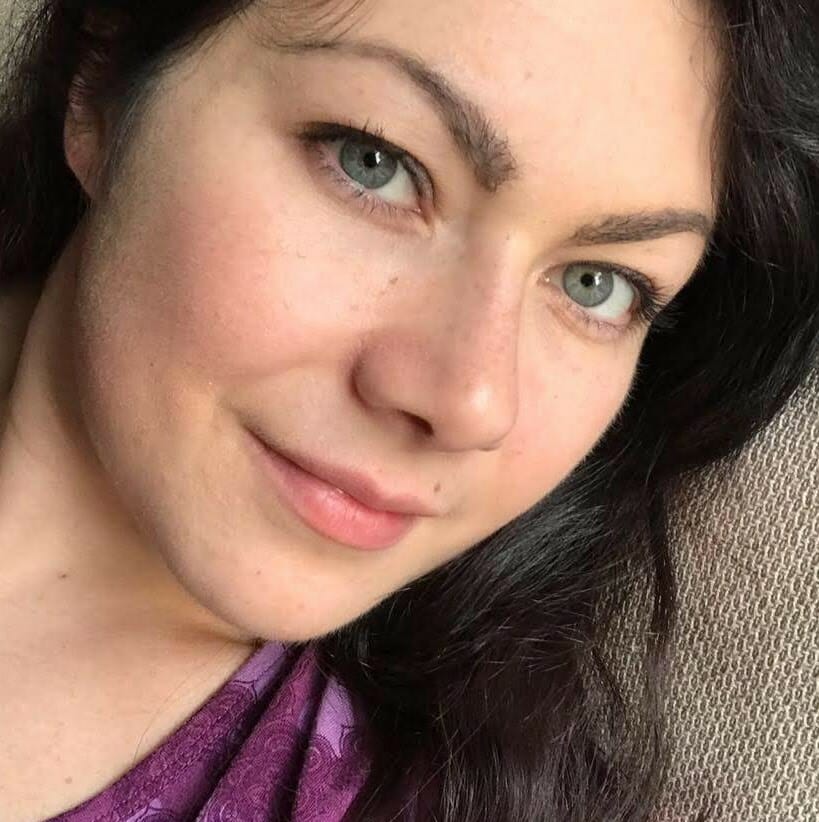 Holly Curell is the editor extraordinaire for Plumbing Lab. Having grown up in Michigan, Holly has spent time living in New York, Virginia, & currently North Carolina, where she lives with her husband & family. Holly loves DIY & has years of experience with at-home plumbing problems that arise from having 3 kids & living in colder climates. When she's not writing about her plumbing knowledge, Holly enjoys reading, hiking & relaxing with family.