It can be challenging to choose the best type of faucet finish for your kitchen, so we put together this helpful guide. The two main faucet finishes for fashion-forward homes are chrome faucets and stainless-steel faucets.
In this article, we will look at chrome vs. stainless steel faucet options for your beautiful and stylish kitchen.
Page Contents (Click Icon To Open/Close)
What is a Chrome Finish Faucet?
A chrome finish for a faucet is that cool silver shine with a slight blue essence. Chrome finishes provide a more sophisticated look for homes and also provide a "cool" look rather than a "warm" look.
Chrome also resembles a mirror with its shine and makes the most sense for homeowners with cool-colored rooms.
We would recommend homeowners using chrome finishes in kitchens and bathrooms with white, black, gray, blue, green, purple, or other cool colors.
For those who would rather not see a lot of shine in their appliances, we would recommend stainless steel instead. Chrome has a shiny aesthetic, though it is easier to maintain over time.
---
What is a Stainless-Steel Finish Faucet?
A stainless steel finish for a faucet provides an elegant look in most homes because although it does have a shiny look, it is a more subdued shine.
This fits well in kitchens and bathrooms where chrome would stand out as "too shiny", especially if you already have a stainless steel sink.
A stainless steel finish for the faucet can bring a more grounded or industrial look to a space. This type of finish is commonly used in rustic or industrial decor rooms.
Stainless steel is also an excellent choice for families with little kids because it is more durable compared to chrome finishes.
We recommend stainless steel for homes with mid-century, industrial, and rustic decor.
---
Choosing Between Chrome & Stainless-Steel Faucets
Kitchen/Sink design
When you look at your kitchen and sink design, first assess the type of decor you chose for your kitchen. If you chose a rustic, industrial, or mid-century look, then a stainless steel faucet will best match your decor.
If you have a traditional, modern, or luxurious look, then a chrome faucet will best match your decor. If price is a factor, choose stainless steel because these faucets last longer and cost less compared to chrome faucets.
For Bathrooms
In the bathroom, if you have a cool-toned aesthetic, then we recommend a chrome faucet because the cool shine will bring out the more relaxed aesthetic in your bathroom. If you have sparkling lights in the bathroom or other "glamour" decor choices, then we recommend choosing chrome as well.
However, we recommend choosing stainless steel if you have young children because stainless steel faucets are more durable and easier to maintain. Stainless steel faucets are also easier to clean, and in a high traffic bathroom environment, stainless steel may be a better aesthetic choice because it will remain clean longer.
Maintenance
Stainless steel faucets require less maintenance compared to chrome faucets. This is because stainless steel is a more corrosion-resistant material. Stainless steel is also not as difficult to clean.
Durability
When it comes to durability, stainless steel wins. Stainless steel is also more resistant to high temperature and low temperature changes, so you won't see as much corrosion as you would with a chrome faucet finish. Choosing stainless steel over chrome, however, does mean that you sacrifice that shiny finish found with chrome faucets.
Price
If price is the most important factor to you, then you want to go with a stainless steel faucet. Because you are giving up the shine that comes with chrome, the price is cheaper when purchasing stainless steel faucets.
---
How To Keep Your Faucet Shiny
Keeping your kitchen faucet clean can help it maintain its shine as the years pass by. Whether you have a chrome faucet or a stainless steel finish faucet, you need to clean your faucet regularly.
Once per week, you should take a gentle detergent and mix it with water. Then grab a washcloth and wipe down the exterior faucet pipe as well as the handles. Then wipe both areas down again with a clean washcloth (water only, no soap).
This will help you avoid common fingerprint smudges as well as more frustrating hard water stains. Once every six to nine months, we recommend taking your faucet apart by removing the aerator on your faucet.
You can use a toothbrush or toothpick to clean the faucet. A small amount of baking soda can get rid of stains. This process will also help remove gunk from your aerator so that you have optimal water flow.
---
People also Ask (FAQs)
What is the current trend in faucet finishes?
Chrome is currently the most popular trend in faucet finishes after the polished nickel aesthetic. For more information about polished nickel, check out our polished nickel finish guide. Chrome is a popular modern choice for faucet finishes because of its shine.
What kind of faucet goes with a stainless-steel sink?
The best kind of faucet for a stainless-steel sink would be a stainless steel faucet. The consistency in design would be the most attractive look for a kitchen or bathroom.
Will vinegar damage chrome fixtures?
Yes. Vinegar is a mild acid, but it will damage chrome fixtures because it is acidic and will erode the finish. We recommend using a specific chrome finish cleaner or a gentle soap mixed in water.
What color is closest to stainless steel?
The closest color to stainless steel would be gray. Gray, however, does not have the luster that stainless steel has and is more one-dimensional. Stainless steel has a more dimensional look because of the shine.
Is chrome or stainless steel better for using as beer faucets?
For a beer faucet, we recommend using stainless steel. Chrome can chip and that will degrade the taste of the beer. Stainless steel is more durable and will offer better taste throughout the years.
---
Conclusion
Your choice of chrome or stainless steel for your stylish kitchen faucet is a personal choice. However, if you want a shiny and luxurious finish, we recommend chrome.
If you want a less flashy and more durable finish, we recommend stainless steel. Both options work well for most homeowners.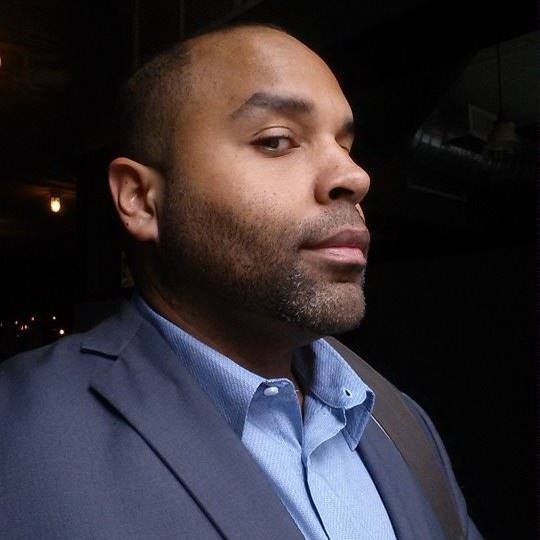 Ian Haynes is an expert writer who has successfully deployed over 500 plumbing pages and other related content. He has an excellent understanding of home plumbing issues and translates his experiences via Plumbing Lab so readers can have a better understanding of common household problems. Outside of his work, Ian likes exploring Brooklyn with his Labrador.