If you're a homeowner, you'll know the importance of keeping your gutters clean and free of debris. But cleaning is downright tiring, and can even be a little dangerous, especially if you're scaling ladders propped up against your home. And while there are plenty of gutter guard brands on the market, not all are created equal.
One of the best materials to hit the market in recent years is micro mesh, a material with microscopic holes that allows water to easily pass through while keeping your gutter free from unwanted junk.
Page Contents (Click Icon To Open/Close)
Micro Mesh Gutter Guards Compared
| | | | | |
| --- | --- | --- | --- | --- |
| | | | | |
| | | 4 ft x 12 pieces (48 ft total) | | |
| | | | | |
| | Amerimax Home Products 636025 Lock-In Gutter Guard | | | |
| | Frost King VX620 Plastic Gutter Guard | | | |
Why Use Micro Mesh Gutter Guards
Micro mesh gutter guards make use of surface tension, a scientific principle which 'pulls' the water into your gutter while leaving leaves and other debris behind.
Micro mesh guards can filter debris larger than 100 microns, half the size of a grain of sand. This makes micro mesh systems far more effective than those that use inferior materials.
Since micro mesh guards prevent debris buildup, they can minimize the need for frequent gutter cleaning. Still, you may find it helpful to pick up some essential cleaning tools for bi-annual maintenance.
Gutter guards also work to protect your roof by preventing water pooling, which could lead to water damage and leaks.
---
Considerations When Choosing a Micro Mesh Gutter Guard
Roof & Gutter Configuration
Since roofs and gutters come in various designs, you should opt for a product that best works on your existing configuration. The most common guttering design is known as the "k style," which looks like crown molding. Its width ranges from 5 to 6 inches. Half-round gutters, on the other hand, come with a semi-circular trough. Again, the sizes range from 5 to 6 inches.
Gutter Width
To fit the right gutter guard to your home, you need to take into account the width of your guttering. This can be done by measuring the top back to the outer edge. Although the usual sizes range from 5 to 6 inches, some differ, so pay close attention to your specific measurements. Larger guards are usually recommended for areas that experience a significant amount of rainfall.
Water & Air Flow
The best micro mesh gutter guards usually have an open-air system, as where the air flows, the water follows. If you live in an area often plagued by thunderstorms, then you should pick a product with the maximum rainfall capacity. Some products can accommodate as much as 22 inches of water per hour, which is twice the heaviest recorded rainfall in US history.
Material & Durability
Stainless steel micro mesh gutter guards prove to be the best choice for roofs. While they are more expensive, they are durable and built to last. Aluminum, while lightweight, can corrode if it is not treated carefully. Plastic gutter guards work okay, although they are not as effective.
Aesthetics
Gutter guards can last a long time. In fact, many of the top-selling brands come with lifetime guarantees.
The last thing you want is to be starting at an ugly gutter guard on your home, especially if one day you may consider selling. Prioritize stainless micro mesh gutter guards for a sleek and high-quality aesthetic that won't ruin your home's appeal.
Fortunately, many gutter guards can be installed discreetly to make them less visible from the outside. Some products are also available in different colors, so you can match them easily with your exterior paint.
Ease of Installation & Maintenance
If you plan on embarking on a DIY project, then you should opt for something that can be easily installed. And while DIY is a fantastic money-saving option if you have the time, and capabilities, opting for a professionally installed system is probably a better choice.
Many of the products we have reviewed are installed by local, leading experts to ensure your gutter-guard is fixed correctly and does the job exactly as intended. What's more, they can often fit the device in a much quicker time than if you chose to install yourself.
Thankfully, choosing to install a gutter guard means your gutter cleaning woes will be, for the most part, behind you. That being said, it's essential to perform some routine maintenance bi-annually to sweep away any excess debris (such as leaves and twigs) to keep your gutter guard working correctly.
Warranty
When it comes to warranties, many companies will guarantee your new gutter guard for life, which is a fantastic benefit. Be sure to check any exclusions first to make sure you understand precisely what you are covered for.
A warranty with a transferable clause is recommended, as this extends the protection to whoever inherits/buys your house.
---
5 Best Micro Mesh Gutter Guards Reviewed
1. Leaf Filter Gutter Protection
Best Professional Micro Mesh Gutter Guard
Leaf Filter is our top micro mesh gutter guard for a variety of reasons.
For one, it comes with a patented 3-piece design that pulls in water - while keeping the smallest of debris at bay. With its stainless steel, 275 micron-fine mesh, Leaf Filter can effectively keep pine needles, pollen, shingle grit, and dirt out of your system.
This filter is supported by a UPVC frame, which does not deteriorate or warp - even under extreme conditions. Given its built-in pitch, the angle of the guard helps debris slide off while allowing the water in.
What's more, Leaf Filter is guaranteed to withstand heavy rainfall, many thanks to its sturdy internal hangers. These keep the guards securely attached to the fascia board - without standing out like an eyesore.
While it has many advantages, the fact of the matter is you can't install Leaf Filter by yourself. Installation is performed by professionals who inspect, prep, and affix the gutter guards in place. And since they're experts, the process only takes a few hours, including clean up!
With its lifetime, transferable warranty, it comes as no surprise that Leaf Filter continues to receive 5-star reviews from happy customers.
As customer Jon beams, Leaf Filter has:
"Great pricing, on-time installers, and a good looking product."
We've performed a full and in-depth review of Leaf Filter, which you can read here, to find out more about the brand and why we think it is a fantastic choice when it comes to protecting your home.
---
2. Raptor Gutter Guard
Best DIY Stainless Micro Mesh Gutter Guard
| | |
| --- | --- |
| | 4 ft x 12 pieces (48 ft total) |
| | |
| | Yes, with instruction manual & customer support |
| | |
When it comes to micro mesh gutter guard DIY projects, we struggled to find a better choice than this product from Raptor. It's made from durable materials that are guaranteed to withstand the harshest weather conditions.
Its strongest suit is its unique micro mesh filter made of type 304 stainless steel. With a design that has 900 holes per square inch, it effectively keeps the debris out while allowing excellent water flow.
Raptor also makes use of 2 technologies that keep your gutters running smoothly. Firstly, it has an advanced trough design that funnels the water straight into the gutter. It also has a V-Bend technology that can clean itself - so this means less maintenance work for you.
Another good thing about the Raptor gutter guard stainless steel micro mesh is that it works with most roofs. As long as your gutter width measures 5 inches or below, you can easily install these guards.
Installation-wise, putting the Raptor gutter guard system together is pretty straightforward. It even comes with a magnetic hex-head driver and corrosion-resistant screws. Given its detailed instructional manual and US-based customer support specialists, you can install this system just like a pro!
Check out our thorough guide to Raptor gutter guards to determine whether it is right for you and your home.
---
3. Gutterglove
Best Value DIY Gutter Guard
| | |
| --- | --- |
| | |
| | |
| | Yes + full product manual & installation guide |
| | |
With each pack covering 80 feet of guttering, this Gutterglove product offers the best value in the market.
Even though it's inexpensive, you need not worry about its quality. After all, this stainless micro mesh gutter guard is known for its stability and durability. With its V-Bend technology, it can filter rainwater better than other similar models.
And since there are no support systems necessary for this gutter guard, all of the screen holes work efficiently. Some fixtures can often cover or block some of the holes in the micro mesh, leading to inadequate performance.
More than just funneling the water in, it also does a great job of keeping roof grit, fire embers, pests, leaves, and pine needles out of the gutter. Gutterglove is also UL-certified for use in rainwater catchment systems.
With each guard measuring 5.5 inches wide by 4 feet long, you can use Gutterglove on various roof measurements. To install, you have the flexibility to choose between using a fastener or 3M VHB tape to secure it to your gutters, which you need to pick up separately.
As for the DIY installation, it's not that complicated. For one, it comes with a detailed instructional manual with illustrated how-tos. If all else fails - though it's unlikely - you could always contact Gutterglove's US-based support specialists.
---
4. Amerimax Home Products 636025 Lock-In Gutter Guard
Best for a Variety of Gutter Sizes
If you're looking for a one-size-fits-all gutter guard, then this Amerimax product is for you. While it's best for 4, 5, or 6-inch K-style gutters, you can use it for other gutter configurations as well.
Given its fine mesh pattern, it can accommodate a high volume of water flow. At the same time, it can help prevent your gutters and downspouts from clogging. It's also resistant to heat and cold so that it won't warp like vinyl guards. As it is finished with a powder coat paint, it can resist rusting - and the ugly staining that comes with it.
According to several reviews, the Amerimax gutter guards have a great aesthetic appearance. In part, this is because the hangers that attach the gutter guard to your roof, are hidden underneath. The black finish also allows them to blend smoothly with the roofline, making them less obvious than similar products.
Installation can be done quickly, as all you need to do is slide the flat side under the shingle. Just don't forget to lock the curved portion with the gutter's front edge!
Should you get confused along the way, you can always refer to its illustrated manual.
---
5. Frost King VX620 6"x20' Plastic Gutter Guard
If you're on a tight budget, then a way to cut costs would be to opt for a plastic model. And performance-wise, while it's not as good as gutter guards made with stainless steel micro mesh, the Frost King VX620 does the job well.
For one, it's made of durable black PVC material that will not rust or corrode. Famous for its excellent strength, a PVC guard is also lightweight and resistant to abrasion. In terms of usage, it could be cut easily according to your gutter size.
While the Frost King gutter guard can keep the larger leaves out, the bigger, quarter-inch holes are ineffective against filtering smaller pine needles and stems. This can be a dealbreaker, as these could accumulate and clog your gutter in the long run.
Placing the Frost King guards on your roof is relatively easy to do. All you need to do is cut the strips to the correct sizing. The best part about it is that you don't need any fancy tools, as a regular saw would do. As mentioned, easy cutting is one of PVC's advantages.
---
Professional vs. DIY Installation Compared
While it's best to have a professional install your micro mesh gutter guard, it can prove expensive.
Labor costs range from a few dollars to $4 per foot, while companies that provide full service have costlier labor fees - about $8 to $12 per foot.
While DIY projects are obviously cheaper, finding the time to install everything can be a little challenging. Plus, if you don't know what you're doing, it can even be dangerous. Still, while challenging, a DIY project could be incredibly fulfilling.
---
Tips for DIY Installation of Micro Mesh Gutter Guards
Before you start with micro mesh gutter guard installation, take time to measure the gutter length and width. As gutter guards are usually sold by the foot, this will help you determine the correct length of material you need to buy.
Here are some excellent tips for DIY installation:
---
People Also Ask (FAQs)
What are the most common problems with micro mesh gutter guards?
The problems with micro mesh gutter guards vary according to design. If angled incorrectly, micro mesh rain gutter guards can cause leaves and other debris like pine needles to accumulate, as the wind cannot blow them away. Angled correctly, gutter guards have a design that causes the liquid to run right over the gutter.
What are the possible disadvantages of using micro mesh gutter guards?
Micro mesh rain gutter guards are not entirely maintenance-free. Debris may still accumulate, which can render the product ineffective. As such, you may need to remove accumulated waste (such as leaves, twigs, and pine needles) every so often to keep the system running well.
What should I do to maintain my micro mesh rain gutter guard?
To prevent debris from blocking your micro mesh gutter guards, it's best if you clean them a few times a year. The added benefit of the micro mesh means that cleaning is far easier than before, as all you need to do is brush away any loose debris.
How does micro mesh compare with other types of gutter guards?
Micro mesh is a superior choice to other gutter guard materials. Compared to bottle brush or screen guards, micro mesh works better at filtering smaller particles. Metal screen guards rust easily too, which can look ugly.
Foam gutter guards may be cheap and easy to install, but they don't last as long as micro mesh. You may need to replace these every 2 years, making for a costlier choice in the long run.
As for reverse curve gutter guards, the design can lead to the accumulation of debris. Sadly, it also promotes icicle formation in the winter. Unlike micro mesh guards, reverse curve gutter guards stand out visually - and not in a good way.
Where is the best place to find quality micro mesh gutter guards?
With the widest selection, fast delivery, and low prices, you can't beat Amazon.
If you prefer going to brick-and-mortar stores, you could also find micro mesh gutter guards in Lowe's, Costco, and Menards. There's a wide variety of micro mesh gutter guards available in Home Depot stores, as well.
---
Conclusion
Micro mesh rain gutter guards provide high-quality protection for your roof. While all of the products we have reviewed do a fantastic job, the Leaf Filter is the clear winner.
With its stainless steel micro mesh and transferable lifetime warranty, it is worth every penny.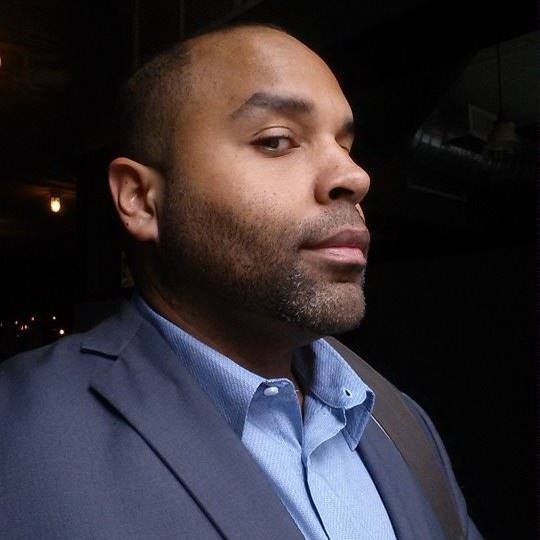 Ian Haynes is an expert writer who has successfully deployed over 500 plumbing pages and other related content. He has an excellent understanding of home plumbing issues and translates his experiences via Plumbing Lab so readers can have a better understanding of common household problems. Outside of his work, Ian likes exploring Brooklyn with his Labrador.