Shower heads are an essential part of our everyday life. We use them to wash our bodies, our hair, our children, and even our pets. There are many different shower brands to choose from for your bathroom. In this review, we break down the
Oxygenics brand and our favorite shower head models from their collection.
Oxygenics has been creating shower heads for more than thirty-five years and has a variety of products to meet every homeowner's needs. Specifically, Oxygenics focuses on adding oxygen to the water for numerous health benefits and water savings, which results in cost savings.
Page Contents (Click Icon To Open/Close)
Oxygenics Shower Heads Compared
| | | | | | |
| --- | --- | --- | --- | --- | --- |
| | | | | | |
| | | | | | |
| | Oxygenics Silver Standard 88246 | | | | |
| | Oxygenics 74151 STAR WARS | | | | |
| | | | | | |
| | | | | | |
| | Oxygenics drench wide full | | | | |
What Makes Oxygenics Shower Heads Different?
Oxygenics has been in business for more than 35 years, building shower heads that are eco-friendly, water-conserving, and energy-saving with oxygenated water perfect for healthy skin and hair.
Oxygenics adds 5x-10x more oxygen into the water during every shower, which is refreshing for skin and hair. This patented system is only available in Oxygenics showerheads. Oxygenics is also considered an affordable brand, and most shower heads in this range are available for under $50.
Oxygenics shower heads come with a limited lifetime warranty and have significant protection against clogging pipes due to their high-quality build materials. Delrin, an anti-corrosion material, is present inside of every Oxygenics shower head and keeps mineral deposits from building up.
The minerals inside of hard water often stick to internal shower head components and create annoying clogs. However, hard water minerals cannot hold as easily to Oxygenics shower heads because of the Delrin used in each model. Oxygenics also has a SmartPause valve or setting that offers users a great way to "pause" showering and save water while they soap up their body or lather shampoo into their hair.
---
Choosing the right Oxygenics model for you
User Preference
Different people may prefer different kinds of shower heads. Consider the different heights of everyone in your household as well as whether or not kids, elderly individuals, or pets will use the shower. Try to choose a shower head that can accommodate all users, including different spray shower preferences and water pressure preferences.
Water Pressure vs. Water Flow Rate
The water pressure available in your home is what determines your overall water pressure. However, the shower head flow rate determines the amount of pressure that your shower head delivers. The United States has a limit on water flow rate (2.5 GPM). Shower heads from 2.0 GPM to 2.5 GPM are considered strong pressure and high water flow rates, while shower heads from 1.5 GPM to 2.0 GPM are regarded as medium pressure and low water flow rates. A lower water flow rate will save you water, energy, and money.
Efficiency
Oxygenics shower heads are designed with water savings and energy savings in mind. Oxygenics was chosen as a brand name because each shower head uses patented technology to add air to the shower water. In water, oxygen is a critical component. Adding oxygen to your water benefits your skin and hair. The SmartPause setting found on most Oxygenics shower head models allows users to momentarily "pause" the shower head (reduce water to a trickle) to save water and money.
Shower Head Type & Mounting Type
There are several different types of shower head types: fixed, handheld, and rainfall. Fixed shower heads cannot be moved and are "fixed" to the wall. Handheld shower head types can be moved and are held in your hands as you shower or left attached to the wall. Rainfall is a type of shower head where the water falls on the user's head, similar to rainfall. RV shower head models are lightweight so that they can easily be mounted inside of an RV.
Spray Patterns/Settings
Consider the type of spray patterns available with each shower head option. Do you prefer to have a large coverage area or a more narrow, focused coverage area? Do you want a massage option, or how about tension release? Is water savings important to you? Each shower head offers a variety of options from single spray to 5-spray settings.
Convenience
All Oxygenics showerheads have built-in cleaning and maintenance preventatives. Delrin is an important internal part of every Oxygenics shower. This material is corrosion-resistant and keeps shower heads from clogging because minerals cannot stick to the material. This means that the frustrating build-up homeowners experience with other shower heads won't happen with an Oxygenics shower head. Consider the installation process of each shower head as well. How convenient will it be to install, and will it require professional installation help?
Quality & Design
Another consideration for homeowners when choosing a shower head is the quality and design aesthetic of each shower head. Most Oxygenics shower heads come in either brushed nickel or chrome because these two materials are highly durable.
Oxygenics also has a few fun character shower heads for young kids. Homeowners will also want to consider whether a curved design or rainfall design would be more aesthetically pleasing compared to a handheld option.
Cost, Certification & Warranty
Oxygenics offers a limited lifetime warranty on all of their shower head models. This warranty protects users from faulty materials. Consider your budget when looking at the cost of various models. Most Oxygenics models are affordable, but some are more inexpensive than others. The WaterSense certification is present with most Oxygenics shower head models. This certification means that WaterSense has decided the shower head meets water conservation guidelines, and this certification means better water savings.
---
7 Best Oxygenics Shower Heads Reviewed
1. Oxygenics 92481 Fury
Oxygenics 92481 Fury Hand Held Sprayer Kit...
5 spray settings are powered by cutting-edge...
Rubber finger grips prevents any slippage or...
Comfort control lever quickly adjusts shower...
Includes a 72″ hose to easily reach...
The Oxygenics Silver Standard 92481 Fury is the best Oxygenics shower head on our list and our top pick overall. This shower head model has a WaterSense certification because it is eco-friendly and conserves water as well as energy.
This model has a 1.8 GPM flow rate and offers strong pressure while still saving water. This model comes in brushed nickel, which is a classic look that matches both traditional and modern bathroom decor. A 72" hose is included to ensure that the handheld shower head can be moved around freely while showering. This model has 5 unique spray settings with different coverage options as well as massage options.
This shower head has convenient rubber grips that make it easy to hold, particularly for children and older individuals. This shower head is a great fit for both homeowners and RV campers who need a shower head that will work for multiple people.
Kenny wrote on Camping World, "Great product. It was easy to install. The finish and look is great."
Some people have reported that mounting tape may not be the best way to install this shower head. We recommend using the included screws rather than using the mounting tape. Other users have reported small leaks occurring after continued use. Typically, reconnecting the shower head to the shower head hose can stop leaking.
New plumber's tape and possibly a new washer will solve this problem. This shower head also comes with a limited lifetime warranty from Oxygenics. If you want a high-quality shower head with multiple spray settings that is both affordable and eco-conscious, then this is a great model for you.
---
2. Oxygenics 26781
Currently On Sale
ETL 26781 White Body Spa Oxygenics Shower...
Put jet engine power in your shower with this...
Patented technology increases oxygen content...
Comfort control adjusts from soft to...
No clogging guaranteed. Includes wand, 60...
The Oxygenics White Standard 26781 is the best Oxygenics RV shower head on our list. It has a fixed spray setting, which makes it simple to shower. However, this model does also come with the Oxygenics SmartPause valve. Using the SmartPause setting ensures that water is saved while users shampoo or soap up. The SmartPause setting slows water to a trickle.
This feature is critical for RV campers who need to save as much water as possible but still want a strong pressure spray. The handheld component of this model makes it possible to really wash all areas of the body, even in a tight RV shower setting. This shower head is lightweight, portable, and easy to install. It was also specifically designed with RV use in mind.
Herman wrote on Camping World, "Best shower I have had in our RV. No more campground showers for me. Did not run out of hot water and just loved the pressure increase. Well worth the money."
Users have noted, however, that the included shower hose is stiff, and campers may want to consider connecting a more flexible hose to this showerhead. An alternative to this model for RVs would be the Oxygenics 26481.
This product is similar but is more expensive. It has a brushed nickel body for users who prefer a more classic look rather than the simple white look of the 26781 model. If you want a shower head for your RV, this is the best shower head model for you from Oxygenics.
Also make sure to check out our complete guide to the best RV shower heads.
---
3. Oxygenics 88246
Currently On Sale
The Oxygenics Silver Standard 88246 is the best force fixed option on our list. This Oxygenics shower head offers a 1.75 GPM flow rate and meets WaterSense certification standards. This shower head is built with high-quality metal parts and has a chrome finish to match any home decor.
Five spray settings give users options while showering from wide coverage areas to narrow, focused water streams and relaxing massage settings. An easy-to-use spray selector makes it possible to easily adjust spray settings while showering. Oxygenics provides a limited lifetime warranty on this model.
Kris wrote on Lowe's, "Finally got this installed and it is AWESOME! The pressure is just like those motel showers...love it!"
Users have reported that the 5-spray options use too much oxygen for a high-pressure option and are all low-pressure options. This works well for homeowners who want to conserve water and save money, but the 1.75 GPM flow rate may be too low for those who want high pressure. If you want a cheap fixed shower head with 5-spray options and want to conserve water, then this model is perfect for you.
---
4. Oxygenics 74151 STAR WARS
The Oxygenics 74151 Star Wars Darth Vader shower head model is the best for a kid's bathroom. This model has a 2.0 GPM flow rate, which is considered the maximum low flow rate. This provides amble pressure but also conserves both water and energy, which is essential for young children.
The handheld design is easy for children to use and lets them reach their bodies better. The Darth Vader design from Star Wars will make children excited to hop in the shower and make older children smile.
Adams wrote on Bed, Bath and Beyond, "My son wanted to change his bathroom to Star Wars, so we did! My husband hooked it up and my son now takes every shower in his own shower!"
An alternative to this model is the Oxygenics 79368 Mickey Mouse Combo Shower Head, which is still a character shower head but offers another shower head for dual shower streams. The Mickey Mouse character is perfect for younger children who might find Darth Vader scary, but would still love their own fun character shower head.
A few people, however, have reported that the Darth Vader shower head had leaking problems due to the connector after some regular use. Be sure to install this shower head correctly to avoid similar leaking problems. If you want a fun character shower head for your kids that still offers three-spray options, then this is a great choice.
For more fun options for your kids' shower, check out this post.
---
5. Oxygenics Curve
The Oxygenics Curve is the best Oxygenic curved shower head on our list. This model comes in a Chrome finish and has a 2.0 GPM flow rate. Three spray settings include rainfall, waterfall, and Oxygenics (Oxygenics is the high-pressure setting).
This model has a curve that not only offers a contemporary design aesthetic but also creates a relaxing natural waterfall pattern when showering. The curved design also provides a broader area of water coverage, so an extension arm is not needed for this model. This Oxygenics model is also WaterSense certified and conserves water as well as energy. The Curve comes with a limited lifetime warranty.
Mikol wrote on Lowe's, "We installed it, used it, and loved it! All three settings provide what you need. The rainfall and waterfall settings are very quiet too and the "Oxygenics" setting sprays hard! I highly recommend this shower head."
Users have reported that this model leaks in the back and may require repeat installation. It has also been noted that it is also missing several spray options compared to other Oxygenics shower heads. If you want a rainfall style shower head, we recommend this model.
---
6. Oxygenics 88446
The Oxygenics 88446 is the best power massage model on our list. This model has a pressure chamber at the top of the shower head that combines with an air vacuum to create a self-pressurized oxygenated spray that delivers luxurious water to your shower.
This lets homeowners use less water while still enjoying powerful water pressure. This model has a 1.75 GPM flow rate and a 3.5" diameter shower head. This model comes in brushed nickel, which matches most bathroom decors.
The handheld option is easy-to-use and lets you direct water towards any part of your body. We also like that this model has five spray settings that allow users to adjust from a wide setting to hit the whole body to a more narrow, pressurized setting to power through hair or massage the body. This model has a limited lifetime warranty from Oxygenics.
This model is also lightweight and a perfect model for an RV or another bathroom that requires lightweight fixtures. Users have reported that the metal connectors make this a better design compared to other showerheads. However, some users have noted that they would prefer a higher flow rate, and they do not like the 1.75 GPM flow rate.
Mo wrote on Lowe's, "The best part is that it's really lightweight but durable. My mother has issues with her hands and holding things but she hasn't had a problem with this yet. It comes with a longer hose in the package and it has great water pressure."
If you want a durable, inexpensive, and high-quality handheld shower head, then this is a great model for you.
More of our favorite massaging shower heads are reviewed here.
---
7. Oxygenics drench 10 inch wide full
The Oxygenics Drench 10-inch wide full shower head is a top of the line shower head. It is an inexpensive shower head model that offers 6 unique spray settings. The ten-inch diameter shower head has a 2.0 GPM flow rate that provides water savings and money savings for homeowners.
The Chrome finish matches most bathroom interior design plans. With six different spray settings to choose from, homeowners can get the shower experience that they desire with multi Oxygenics, broad wash, wide stream, focus stream, flood, and massage stream settings. This model comes with an Oxygenics limited lifetime warranty.
The large 10" shower head provides homeowners with a large area of water that feels luxurious. No extension arm is required with this model either, and users reported that they were able to place this shower head model at a height that worked for everyone in the family. Even the tallest and largest members of the family were able to get clean with this 10" shower head. Users have reported, however, that they often wish they had a handheld version of this model.
They also reported that the seal with this model deteriorates after a few years and may need to be replaced to continue using the model. This is an easy fix. Most shower head models will require a new washer and plumber's tape every few years from regular use. If you want an inexpensive fixed shower head model, then you can't go wrong with the Oxygenics Drench model.
---
Comparing Oxygenics with Other Brands
Oxygenics showerheads are designed to conserve water at low flow rates while still providing strong pressure and delivering additional oxygen for healthier skin and hair. Oxygenics shower heads use low flow rates (1.5 — 2.0 GPM) to help conserve water, and these low flow rates may not work for all people.
If you want a high pressure 2.5 GPM flow rate, you will want to choose from Delta, Moen, or Kohler for your shower head needs. However, the low flow rate benefits water savings, energy savings, and Oxygenics uses their patented oxygen infusing design to create higher pressure at lower flow rates.
When considering the cost and quality of build materials, Oxygenics is a mid-range brand. Affordable and uses quality parts, but is not the luxury shower head brand. Luxury shower head brands are Delta, Moen, Raindance, Kohler, and Hydroluxe. Other mid-range brands include Waterpik and Speakman. Both luxury shower brands and mid-range shower brands offer cheap introductory models for homeowners on limited budgets.
---
Oxygenics Shower Head Installation
Step 1
When installing your new Oxygenics shower head, first start by removing your old shower head. You will need a wrench and pliers to remove the old shower head successfully. Turn counter-clockwise until the shower head comes off of the shower arm. If you plan to replace the shower arm, this is the time to replace it. If not, move on to the next step.
Step 2
Wrap the thread around the shower arm with plumber's tape. This will help create a firm, reliable seal. Then screw on the next shower head component. This might be a handheld holder, or it might be the shower head itself if you purchased a fixed shower head model. Check your manufacturer instructions. If you are simply attaching a fixed shower head, then you are finished and ready to start running water through your shower head. However, if this is a handheld shower head, you will need to attach a hose. Now you are finished and can begin to run water.
Step 3
Installing an RV shower head is similar to installing a shower head at home. The primary difference is that most RV shower heads have smaller shower arms, and you may need a few additional tools to reach those hard-to-reach spots successfully. We recommend choosing a shower head with a shut-off or pause spray setting for an RV so that you can conserve water more effectively. This video from RVProject shows homeowners how to install an Oxygenics shower head in their RV.
---
People Also Ask (FAQs)
How long should Oxygenics shower heads last? What can I do to maintain them properly?
An Oxygenics shower head should last approximately three to five years. If you can thoroughly clean your shower head every six months, you can avoid replacing your shower head. However, we do not recommend keeping the same shower head for more than five years.
Can I clean Oxygenics shower heads with baking soda?
Yes, you can clean Oxygenics shower heads with baking soda. Baking soda and vinegar are two cleaning options for shower heads that are gentle and effective. We recommend mixing 1 cup of white vinegar with ⅓ cup baking soda and 1 cup of water into a bag. Then, place your shower head in this bag and allow it to soak overnight. This will help to unclog the shower head spray holes as well as clean the shower head itself.
How do I remove flow restrictor from an Oxygenics shower head?
We do not recommend removing the flow restrictor from an Oxygenics shower head. Although it is possible to remove a flow restrictor, most flow restrictors are part of the structural integrity of the shower head. When you remove them, you may damage your shower head so that it does not function properly. You also will void your Oxygenics limited lifetime warranty. Remove the flow restrictor at your own risk.
Do Oxygenics shower heads come with warranty? What's the company's return policy?
Yes! Oxygenics shower heads come with a warranty. Most Oxygenics shower heads come with a limited lifetime warranty and a 30-day full refund policy.
Where is the best place to buy Oxygenics shower heads?
The best place to buy Oxygenics shower heads is Amazon.com. Amazon has affordable Oxygenics shower heads and shower accessories for sale with fast, free shipping options.
---
Conclusion
Choosing a shower head can be a difficult process, with so many different options available. However, Oxygenics makes it easy to buy a great shower head with these options. If you want the all-around highest-quality shower head model from Oxygenics, we recommend the Oxygenics Silver Standard 92481 Fury.
If you want a shower head for an RV, we recommend the Oxygenics White Standard 26781. Consider your household needs when making your shower head selection.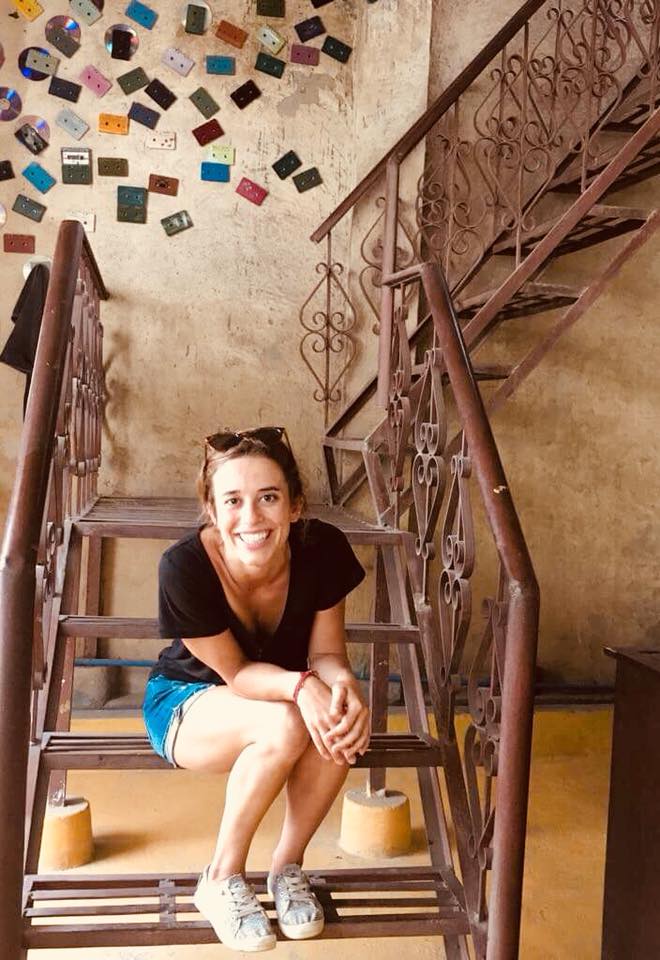 Caitlin Shaffer has been traveling & working as a content writer & SCUBA dive instructor since 2014. Having lived in Central & South America, Southeast Asia, India, & Australia, Caitlin has had many years of experience with a variety of kitchen, bathroom, plumbing systems & common household products. Other than writing about her plumbing experiences & knowledge, her main passions are yoga, ocean conservation, & sustainable development.