Heavy rainstorms can cause intense water damage to your gutters. The gutters could tear off and cause flooding around your home's foundation, possibly exposing parts of your roof.
You can use a rain gutter splash guard to protect your gutters and keep them from tearing off due to the added weight from an intense rainstorm. This guide will display how rain gutter guards work and how you can find one that fits your needs.
Page Contents (Click Icon To Open/Close)
Rain Gutter Guards Compared
| | | | | |
| --- | --- | --- | --- | --- |
| | | | | |
| | | | | |
| | Amerimax 638010 Hoover Dam | | | |
| | | | | |
| | Gutter Valley Splash Guard | | | |
---
Will Gutter Guards Work Against Heavy Rain?
Gutter guards are safe to use on your home to protect your property during a heavy rainstorm. A guard is a cover that works over your existing gutters to prevent solid items and debris from entering your gutter.
The guard will collect water as it moves off your roof and into your gutter. Outside debris will slide off the guard and prevent it from adding excess weight. The guard will also ensure the water that comes in during a storm stays together, preventing splashing and undue stress.
---
Choosing a Rain Guard Gutter System
Material and Durability
You can find gutter guards made with one of many materials. Aluminum is a common compound that is lightweight and can handle intense stress. You could also use a stainless steel micro mesh item that can last for a while. Plastic and foam guards are also available and can appear in many shapes, but they are fragile.
Roof and Gutter Configuration
You need to find a quality gutter guard that fits your roof and your gutter layout. Most gutters use a straight design, but some may come with curves. You have to utilize a more specialized guard layout if there are curves. You should also factor the slope on your gutter, as that might influence the installation process.
Gutter Width for Water and Air Flow
Gutters come with widths from four to eight inches. Most rain gutter guard systems can support bodies up to six inches wide.
The gutter should be wide enough to allow air to move and to ensure water can flow without adding excess stress in a small space. Adding a guard over a tight space is a worthwhile move.
Aesthetics
A gutter guard should blend in with the rest of your roof. The guard may feature the same color as the rest of the gutter layout. It may also fit directly inside the gutter and not show from the outside.
Ease of Installation and Maintenance
You can install most shields by drilling them to the fascia above the gutters and below the roof.
Some models require you to insert the end part of the guard body under the tiles at the end of your roof. You have to choose a format that is easy to install.
You should also watch for how you can maintain your guard. Some guards may feature small openings that you have to check on occasion. While it is easier to clean gutters with guards than to do the same without them, it can still be challenging to manage.
Price
You should find a good value for the money when finding the best gutter guards for heavy rain. You can expect to spend from $7 to $10 per linear foot. Since an average home has about 200 feet of gutter space, you could spend at least $1,500 for a gutter guard.
Warranty
You should have a warranty that will provide peace of mind when you purchase your gutter guard. Some warranties last for a year, while others may last for twenty or more years.
Some warranties are also transferrable, meaning they will be intact even if someone else acquires your property. A transferrable warranty can increase a property's resale value.
---
5 Best Rain Gutter Guards Reviewed
1. Leaf Filter Guard
Best Gutter Guards For Heavy Rain
The Leaf Filter gutter guard is an ideal choice to consider when looking for a gutter guard. Leaf Filter is a professionally-installed model that uses a micro-mesh screen made with stainless steel. The fine micro-mesh layout prevents insects, leaves, pine needles, and other things from entering the gutter.
The installation produces a seal that keeps the inside of the gutter from having open gaps. The sloped design ensures the design keeps rain from sticking around while in use.
Heavy rain moves through the guard via surface tension. The tension moves the liquid through the mesh and into the gutter.
The uPVC frame stays secure and does not warp during intense heat. It has a built-in pitch that slants at the proper angle to help move intense rainfalls towards the gutter without risking flooding. The layout does not protrude from the gutter, keeping the design from being visible from a distance.
People are satisfied with what Leaf Filter provides, with various reviews reporting that the guards secure well and can handle intense rainfall. The professional installation service Leaf Filter provides also ensures you won't struggle to install a guard yourself.
Also make sure to check out our complete guide to the Leaf Filter system, found here.
---
2. LeafTek
Best DIY Rain Gutter Leaf Guard
You can use the LeafTek gutter guard if you're looking for a DIY rain gutter leaf guard. The guard features an aluminum body that secures itself over the gutter. Each section is four feet long has a half-inch tab on one end for a seamless installation between pieces. You can use the guard on a five or six-inch-wide gutter layout. The design will not protrude from the rest of the gutter.
You can secure each part on top of your guard without impacting your fascia or roof tiles. The system comes with color-matching screws on each piece to help you evenly secure each part over your gutter. You do not have to add the guard parts under your roof tiles to create a fit.
The top features hundreds of one-eighth-inch holes on each square foot. The holes can handle heavy rainfall, but they also prevent pine needles, roof particles, maple seeds, and other items from entering your gutters.
The top part has enough grooves to evenly disperse heavy rains along the entire gutter body, preventing the weight from sticking around. The top also includes vents to let air move through the gutter, preventing water from sticking and potentially producing mold or other items from sticking around.
We also love how the LeafTek DIY rain gutter leaf guard allows air to move around on the outside. The vented design keeps leaves from sticking.
---
3. Amerimax 638010 Hoover Dam
Gutter Guard System Designed For Rain
The Hoover Dam name on this gutter guard system from Amerimax comes from how the guard prevents heavy rainfall from spilling over and damaging your house. The dam-like design allows rain to remain in the gutter while moving debris away from the space, keeping the gutter's weight down.
The dam-like layout features a staggered design with enough grooves to allow water to flow in the gutter without adding space on one end. The design prevents water from sliding on the side of your house and into your foundation. The vents also keep leaves and other debris from sticking on the top.
The multiple layers on the top provide help for moving debris out of the way, plus it has a body that stays intact for years. The mesh steel body features a powder-coated layout to prevent rust.
The rain gutter leaf guard can work on various gutters from four to six inches wide. You can also use this on a steel or aluminum K-style gutter.
The Amerimax gutter is one of the most straightforward models for people to install. You can install the Amerimax rain gutter leaf guard by inserting it under the first row of the shingles. You can then screw the guard to the front lip part of your gutter. The self-tapping sheet metal screws ensure a suitable fit.
---
4. A-M Gutter Guard
A lifetime warranty can provide you with peace of mind when you find do it yourself gutter guards. This model from A-M features a lifetime warranty that you can also transfer to another owner.
The A-M gutter guard features a high-temper aluminum body that will not rust, dent, or warp. It also features a lightweight design with a bubbled filtration system. The small holes around the body mix with multiple vents to keep heavy rainfall inside the gutter. The vents also allow wind to move the water through the gutter while deflecting debris. The debris can blow off during wind conditions as minimal as five miles per hour.
The tabs around the body help you secure each piece of the guard. You can install the guard through some screws that secure it on the fascia. The design also works for hidden hangars, but it can also work on other hangars, including K-style gutters.
People have been very positive about how the A-M gutter guard works, with many reporting no leaf traps around the design. The website also appreciates how the aluminum is thick enough to stay sturdy without risking bends.
---
5. Gutter Valley Splash Guard
Best Rain Gutter Splash Guard
You could also look for a rain gutter guard that can prevent water from splashing and flowing towards the side of your home and foundation. The Gutter Valley Splash Guard is a helpful tool that ensures your home stays safe and dry.
The Guttery Valley Splash Guard features a three-inch-tall body that goes over the outside end of the gutter. You would install the guard by securing some screws on the end part. You can add a few screws to each part of a sixteen-inch piece to allow the water to stay in its place. The water will not escape from the side, preventing it from slipping off during a heavy rainstorm.
Each guard features an American-made aluminum body that does not add extra weight to your gutter. You can also install as many guards as necessary, as the small pieces allow you to work in some of the more troubling spots around your gutter system.
The splash guard does well in protecting the gutter system and stays firm and consistent without bending or cracking.
---
Best Gutter Guard Type to Protect Against Heavy Rainfall
Many gutter guards can secure your home against heavy rainfall. But a micro-mesh guard is best for when you're trying to find something that protects against heavy downpours.
Micro-Mesh
A micro-mesh guard features small openings and has enough vents to allow rain to move through the entire gutter without favoring one space. The mesh features interwoven fibers that allow rain to flow while keeping debris from sticking.
Large Screen
You could also use a screen guard system with several holes around the body. The holes allow water to flow through the top. But the water may still accumulate on top while waiting for openings for the rain to flow through.
Reverse Curve Guard
A reverse curve guard features a solid body that provides a cover over most of the gutter. The curve allows debris to slide off, but the small opening allows rain to move through. It is ideal for light rainfall, but it may become overwhelmed during an intense storm.
---
Rain Gutter Guard Pricing Guide
Rain gutter guards cost about $7 to $10 per foot on average. You could spend about $200 or more on 25 feet of coverage.
Your gutter guard's total value will vary based on the length of the system and whether you hire someone to help. Professional installation may cost a few dollars extra for each foot you utilize.
---
Tips For DIY Installation of Rain Gutter Guards
Preparation
You will need to review the instructions for how to install a gutter guard or cover. You can secure your guard in one of three ways:
Some guards fit directly inside the gutter body.

Other models may require you to drill some holes into a gutter and the fascia wood near the gutter and roof.

You might need to slip a guard under your roof tiles in some cases. Such an installation may void your roof warranty, so check the terms of your warranty before you start.
You may require a few screws and a power drill to help you secure the guard. Most gutter guard products come with the screws you need for the task.
You may also trim some parts of your guard for a custom fit if you wish. The point is valid when you have small spaces or curves to cover.
Safety Measures
Be sure you wear safety gloves and goggles when installing your guards. You should also have another person ready to secure your ladder while in use.
Do not attempt to install your gutter guards when it is windy outside. Avoid setting a ladder on an unstable spot, as it could slip if you are not careful.
Measuring a Guard
You can measure your gutter width to see what size you should have for a guard. You should measure from the top of the back where the gutter connects to the outside edge to figure out the width. You can also measure the length by checking individual parts of your gutter to see what works
---
People Also Ask (FAQs)
Is it normal for gutters to overflow in heavy rain?
Excess debris around the gutters and your downspout can cause gutters to overflow in intense rain conditions. A guard will prevent this occurrence from taking place.
Can heavy rain damage a roof?
Heavy rain can splash from a gutter to spots under the tiles near the end of the roof. The excess moisture can weaken the roof structure and promote leaks. Some roof tiles may also shed off the body.
Will installing gutter guards void my roofing warranty?
The answer depends on the installation process. Anything that requires you to insert the guard under your roof tiles could void a warranty. An install that entails inserting it directly in the gutter or fastening it on your fascia will not void the warranty.
Can a rain gutter leaf guard cause ice dams?
An ice dam can develop from an improper installation. The guard must fit where water can flow through and will not stick in the area. Anything that stays for too long could trigger an ice dam. Read more about the best gutter guards for colder climates here.
How do you fix standing water in gutters?
You would have to use a leveler to adjust the pitch to the impacted gutter. The leveler should reposition the gutter to allow the water to flow down towards the downspout.
---
Conclusion
The best rain gutter guards for intense rainfall can prevent excess rain from adding weight to your gutters. They will also prevent water from flowing down the side of your home.
You can trust any of the rain gutter guards on this list for your needs. But the best rain gutter guard to consider, in our opinion, is the Leaf Filter Guard system. Leaf Filter provides a secure installation and a better mesh guard that allows rain to flow through while blocking debris. You can read our complete review of Leaf Filter here.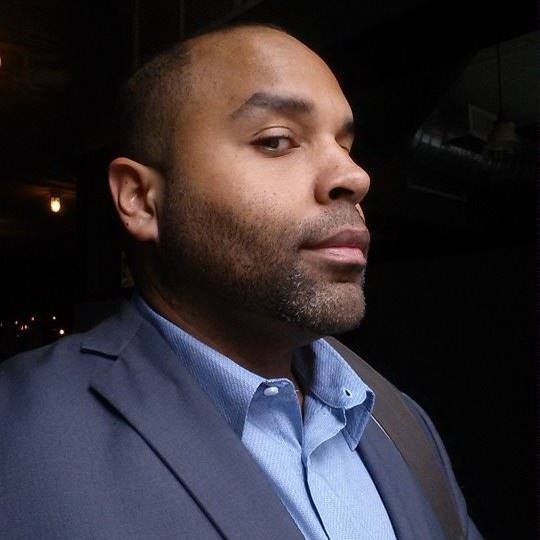 Ian Haynes is an expert writer who has successfully deployed over 500 plumbing pages and other related content. He has an excellent understanding of home plumbing issues and translates his experiences via Plumbing Lab so readers can have a better understanding of common household problems. Outside of his work, Ian likes exploring Brooklyn with his Labrador.