Your shower is one of the most used pieces of equipment in your home. A good shower unit is about more than just functionality, it's about aesthetics, and the right model can help transform an outdated bathroom.
The market is literally flooded with options, and it can be challenging to understand what types of showers are out there and which one is the best shower for you.
In this guide, we'll give a breakdown of the different types of showers, enclosures, and shower heads available so you can find all the different components to give you your perfect shower.
Page Contents (Click Icon To Open/Close)
15 Types Of Bathroom Showers Explained
Most Common Units & Systems
There's a wide variety of shower units and systems available, and they all work in a slightly different way to give the user a different experience.
There is no one size fits all, and the choice you make will be dependent on your preferences, your setup, your bathroom, and even your type of water heater. We've given a quick breakdown of each below, along with the pros and cons, so you can better determine which is best for you.
Electric showers are the no-fuss, easy-to-use shower used in millions of homes. They offer hot water on demand, directing cold water from your pipes through the shower unit and using a heating coil to warm it up to the right temperature.
They are controlled entirely from the unit itself and generally activated by a button with a dial to adjust the temperature.
The real benefit of electric showers is that you aren't reliant on an existing hot water supply, so you technically don't even need a boiler. They're also really compact and can fit into a very small shower space.
The downside of electric showers is that they don't provide any water pressure, and they're completely reliant on the existing pressure from your taps. If you know your water pressure isn't good, then having an electric shower would be a mistake.
Simple and easy to use, electric showers offer a range of benefits and are well suited for those who have a less powerful or reliable water heater.
Power showers do look pretty similar to electric showers, so it's easy to get them confused. Power showers use a heating coil within the unit itself and, like electric showers, aren't reliant on any boiler or external source to provide hot water. They also operate similarly with a control button and thermostat adjustment on the unit itself.
However, the key difference and the advantage of power showers is that they boost your water pressure. They usually offer a range of settings and nozzles so you can customize the water flow so it massages and cleans more deeply. You do have to be careful about the water consumption, though, because they are one of the least efficient shower units out there.
Power showers are great for those with low water pressure that want the feel of a luxury shower in their home. They normally look pretty sleek, so they can help you transform an old bathroom and make it seem more modern.
Mixer showers operate differently and rely on a mix of hot and cold water running through the unit. These are combined to get the temperature you want from the shower. There are two main types of models, thermostatic and manual.
Thermostatic models allow you to just set a temperature, and the water will combine automatically until it reaches that point. Manual options allow you to control the flow of hot and cold water to change the temperature yourself. Modern mixer showers will have a single control on the unit (as pictured), but older mixers may connect to your faucets, and you'll control the flow of water from there.
Both types of mixer showers will require access to an external hot and cold-water source, so they may not be suitable for those with a less efficient boiler. They are also reliant on the water pressure in your home, so if you know you have problems there, then this probably isn't for you.
The main advantage of a mixer shower is that you can have complete control of the temperature, and there's minimal risk of scalding, which makes them well suited for homes with children in them. They're also pretty quick and easy to install.
If you want a family-friendly shower and you have good water pressure and a fully functioning water heater, then a mixer shower is a good choice.
Digital showers are the modern alternative that are taking the market by storm. They work in a similar way to mixers in that they use hot and cold water in one. They look stylish and make your bathroom appear a lot more modern. You'll control the whole digital shower from the unit itself with a button and controls on the side.
Digital showers can be used with any water supply and control the temperature of the water very closely. You can also control the exact water pressure of the unit so you can really customize your showering experience. They're also eco-friendly and much more efficient than other types of showers, which will save you money in the long run. The downside of digital showers is that they are more expensive, and you will need a specialist to fit them.
Digital showers are great for those who appreciate technology in their home. They offer unparalleled control and, if you can afford them, they will modernize your bathroom.
Different Types Of Shower Enclosures & Doors
The shower unit itself is important, but the type of enclosure or door you have for your shower matters just as much. You need to pick something that adds to your bathroom and fits your available space while giving you the best shower experience possible.
We've given a quick breakdown of the main types of shower enclosures and which work best in different bathrooms.
5.

Walk-in Showers

(Frameless/

Wet room

style)
When you think of a modern shower, you generally picture a walk-in shower. Their principle is just as the name suggests, a shower that you can just walk in and out of rather than older showers where you must climb in and out of the bathtub. There are several different types of walk-in showers, but the most common are frameless or wet room. Both options are suitable for those with disabilities.
Wet rooms are like walking into a tiled cave room with a shower unit in. The floor is sloped, so the water naturally drains into a corner, and they give you a lot of room to move about in. Frameless walk-in shower units typically have 2 or 3 glass panels and one open side so you can walk freely in and out. These look ultra-modern, and it's what you'll find in luxury hotels and spas.
Walk-in showers allow you to use your bathroom space more effectively and remove the need for a bulky bathtub. If you want a modern-looking bathroom and to make better use of your space, then walk-in showers are what you should go for.
Corner and curved showers are similar to walk-ins but designed to use a much smaller space. They typically sit in the corner and have three tiled walls and one or two glass panels, though some designs are different.
Corner or curved showers give you all the benefits of a walk-in shower while taking a fraction of the space.
These are well suited for compact bathrooms and should still be big enough to serve those with disabilities.
Rectangular showers are also walk-in and work in a similar way to regular walk-in showers. The main difference with rectangular showers is that they are about twice as wide and have half of the ceramic floor under the shower and half adjacent to it. This allows you to keep one half relatively dry so you can dry off away from the flow of the water.
They're ideal for those with disabilities who might need more space or who require an assistant as they shower. If you can afford one and fit it in your home, rectangular showers make your whole bathroom seem luxurious.
Another variety of walk-in shower is the neo-angle enclosure. These are pretty similar to corner showers and make use of angles to give you a bigger area for showering.
The design is pretty sleek and can be customized for most homes.
You will need a bigger space for this type of shower, but they are well suited for those with specific disabilities or accessibility needs.
9.

Hinged/Pivot/Sliding Door
Many people like the idea of a walk-in shower, but they want a door to create an enclosure. This stops water from spraying into your bathroom and helps make your shower a more intimate experience.
Hinged doors are the typical option as they are the easiest and most affordable to fit, but some people prefer a pivot door. Pivot doors open at an angle with a split in the middle, so they don't have to open fully. If you have a more compact bathroom, this is a better choice than the traditional hinged shower door.
Alternatively, you can opt for a sliding shower door. These don't encroach into your bathroom space but are a bit more challenging to fit, and you may find they come off the rails frequently.
Shower doors are a good choice if you have a small or medium-sized bathroom because they stop water from getting everywhere. The choice of a hinged, pivot, or sliding door will depend on the size and layout of your bathroom.
10.

Tub & Shower Combos (Hinged Shower Screens)
The more traditional shower enclosure is the shower over the tub with a hinged shower screen.
These are best suited for those who want a bathtub and don't have room for a separate shower, but they aren't well suited for those with disabilities or accessibility needs.
The hinged shower screen will help you keep the water in the enclosure, but you will need enough space for them to open out into the room.
Tub and shower combos are a more practical option, but you can still make them look modern and attractive if you put the effort in.
These are the best choice for those who want the option of showering and bathing.
Common Types Of Shower Heads & Their Ideal Environment
Once you've settled on the enclosure and the shower unit you want, then you should consider the shower head itself. The type of shower head you have will influence your experience and control how the water hits you, so without the right shower head, the rest of it really doesn't matter.
We've given a breakdown of the most common types of shower heads and who they are best suited for.
11. Single/Multi Setting Fixed Heads
The traditional choice for showers is the fixed head. These are often the simplest and most cost-effective options, but they only direct water flow in one direction. There are many different types of fixed heads, but most modern options will allow you to redirect them, whereas some very old ones will literally not move an inch.
Many fixed heads are now multi-setting, and you can adjust the way water flows from them. This can include pulse, mist, and a range of power settings. Fixed shower heads work well in tub and shower combos where you risk spraying water into the room if you move it.
Shower towers are very modern shower heads you'll often see in walk-in showers.
They are literally a tower and generally direct water, so it flows from above you and in front of you.
They typically have a handheld attachment so you can focus the flow of water as needed.
Shower towers work very well in modern bathrooms and allow you to change where water is flowing from at a push of a button.
13. Rainfall Shower Heads
Rainfall showers are becoming more common in the home but are still a real luxury. They direct water so that it flows down from the ceiling, giving the feeling of standing in a rain shower, which is perfect for stress relief and getting clean. There are many different types of rain shower, but they often have a handheld attachment which is good for focusing the flow of water.
Rainfall showers often only have one setting and usually have a slower flow rate, so if you like a high-pressure shower, then this might not be the right choice for you. You'll usually find rainfall showers in walk-in showers and rarely in tub shower combos.
14. Built-in Waterfall Shower
Waterfall showers offer something a bit different and a bit special. They operate similarly to rainfall showers but are built into the ceiling with no visible pipes in the shower. There is usually a control panel and a range of different settings so you can customize your showering experience. They often have lights built in too, so it's more of a sensory experience. You'll often have a handheld attachment too for cleaning. You'll only really find waterfall shower heads in large walk-in-showers in larger bathrooms.
Waterfall showers are the next level above rainfall showers, but they are quite expensive to fit. If you want to show your bathroom off, then it might be the one for you.
A body spa shower is designed to give you a completely different level of functionality and bring you some spa-quality in your home. They are fitted with nozzles in front and behind you so you can direct water to different parts of your body as needed.
They are generally only found in custom showers and can be very expensive to install as you'll need an expert. If you value a unique showering experience, then a body spa offers you something different.
---
Bathroom & Shower Considerations Before You Decide
The space and layout of your bathroom will influence the type of shower you can get in your home. Certain shower types, like larger walk-ins or tub shower combos, will take up more room. You should make sure you measure your space accurately and find showers that can comfortably be accommodated.
You should also consider your design and the overall look and feel of your bathroom. A shower can make a huge difference, but if you have a modern shower and everything else is very traditional, then it will stand out. Try and find a design that works in your bathroom, or consider refitting the whole room.
Some people have individual needs, and older people often need showers which are easier to get in and out of. If somebody in your home does have an accessibility need, then you should consider investing in a walk-in shower as they are much easier to use. You can also fit additional handles and bars to help users.
The water pressure in your home is measured in the number of gallons of water per minute coming into your home (GPM). Since 1992 the maximum flow rate allowed is 2.5 GPM to help limit water consumption, but some older homes still have a higher rate. Unfortunately, there is no minimum requirement, and some homes really struggle with low water pressure.
If you have good water pressure, you can choose any shower unit, but if you don't, then a power shower may be the best choice. You can also find some specialist low water pressure shower heads, which will work well.
The overall finish of your shower will influence the look of your bathroom, and you should pick one which matches your existing fixtures:
---
People Also Ask (FAQs)
What is the cheapest type of shower?
Electric showers are typically the cheapest to install, but they can be more expensive to run than showers that rely on your hot water supply.
What is the most powerful shower?
Power showers are generally the most powerful type of shower and will give you great pressure. You can find specific shower heads which can give you a powerful stream of water even if you have low pressure.
How much should a shower cost?
The cost of your shower will vary a lot depending on the exact model you go for. A shower head itself can cost anywhere from $50-$1000, and installation can cost as little as $250 or over $1500. Custom options will be much more expensive. To get a free quote for a plumber in your local area, fill in the form below!
What type of shower is easiest to clean?
It can be tricky to properly clean a shower. Acrylic, fiberglass, and glass are among the easiest surfaces to clean as they aren't susceptible to mold. Chrome, nickel, and brass finishes also offer some good protection, so they are generally easier to clean. Walk-in showers are often easier to clean as well because it's easier to access.
What is a good size walk-in shower?
A walk-in shower should be, at a minimum, 36 inches by 36 inches, but they can be designed to be bigger if needed.
What's the difference between a shower base and a shower pan?
Bother shower pans and shower bases channel water towards the drain, but the shower pan is the actual floor you stand on, whereas the shower base is underneath the shower floor.
---
Conclusion
Your shower is a key part of your home, and it's important you make the right choice. There's a lot to consider, but if you take your time, explore the different components, and consider your existing setup, then you can get a great shower in any home.
Hopefully, this guide has given you some valuable information to make an informed choice.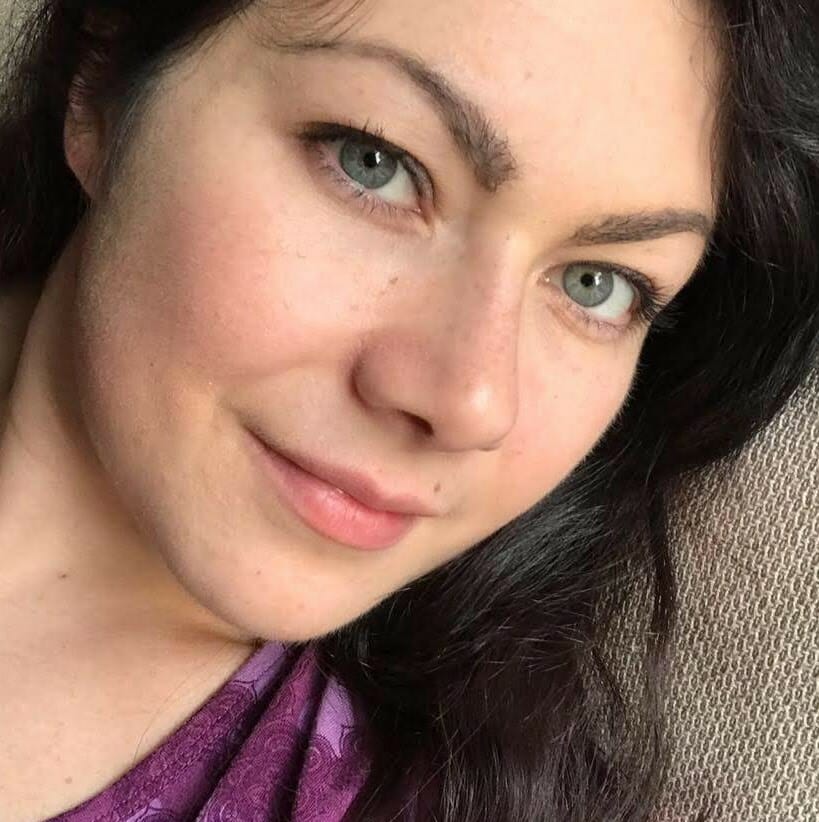 Holly Curell is the editor extraordinaire for Plumbing Lab. Having grown up in Michigan, Holly has spent time living in New York, Virginia, & currently North Carolina, where she lives with her husband & family. Holly loves DIY & has years of experience with at-home plumbing problems that arise from having 3 kids & living in colder climates. When she's not writing about her plumbing knowledge, Holly enjoys reading, hiking & relaxing with family.