Installing a gutter guard is a great way to avoid the arduous task of clearing out the leaves and twigs that have built up since the last time you scrambled onto your roof.
Picking between the numerous different brands on the market can be equally taxing; after all, with most claiming to do the same job, how do you know which to pick?
Today we're taking a look at the Valor Gutter Guard system, one of the leading brands, to determine whether or not they are a smart purchase for you and your home.
Page Contents (Click Icon To Open/Close)
How do Valor Gutter Guards work?
The Valor gutter guard has a raised 'S-design' that keeps leaves and dirt away. With its surgical-grade steel mesh screen, it can keep your gutter system free of debris and other junk that may block the gutter.
These features ensure a continuous flow of water off of your roof and into your gutter – without the typical clogging!
---
Features & Benefits of Valor Gutter Guard
4-Gutter Guard System Options
Valor offers four different types of gutter guard systems, including Valor Standard, Valor Melt-Away, Valor Moss-Away, and Valor Copper Frame. We go into more detail on each option below.
Stainless Steel Mesh
Stainless steel micro mesh is Valor's secret weapon against leaves, pinecones, and other types of debris. It only permits rainwater to pass through, so you don't have to worry about other junk clogging up your gutter system.
Raised S-Curved Design
Compared to other professionally-installed gutter guards, Valor comes with a unique S-curved design. It helps channel rainwater into the gutter, without introducing unnecessary debris into the system.
Fits all Gutter & Roof Types
You don't need to have your existing gutters removed to have the Valor system installed. After all, it can fit most existing systems (measuring from 4 to 7 inches.)
WUI & Class A Compliant
In line with state mandates, Valor Gutter Guards are made with Class A fire-resistant materials. They also meet wild urban interface standards, making this product ideal for use in wildfire-prone areas.
Warranty
Valor offers a lifetime warranty for the product and its performance.
---
Valor Gutter Guard Reviewed
Valor Gutter Guard Options
Valor offers 4 types of gutter guards for its customers:
Valor Gutter Guard Pricing
The cost for Valor Gutter Guard is only available upon request. This is a shame as many other brands offer very transparent pricing policies (such as Leaf Filter).
The final price can be dependent on several things, including material (i.e., a fine-screen mesh is more expensive than a large-screen mesh.) Of course, upgraded versions such as Melt-away or Moss-away are more costly than the standard model.
If you want to get a free estimate, you can check Valor's website to find a local installation expert. If you're in a rush, this is a little inconvenient as you may end up phoning around several independent businesses before finding someone willing to take the job. It also could lead to inconsistencies in quotes.
Other companies, such as Leaf Filter, make this process much simpler by managing all installations in-house.
Valor Gutter Guard Installation
As with other systems, Valor Gutter Guard installation usually takes a few hours to a day. Generally, customers rate their service as satisfactory.
Make sure that the installation is performed by any of Valor's 422 authorized installers in the US and Canada. Otherwise, it could lead to issues with the company's lifetime warranty.
Care & Maintenance
Minimal care and maintenance are required of your Valor Gutter system. For one, it is built with self-cleaning technology that keeps your gutter free of debris, particles, and other clog-causing materials.
But as with any other installation in your home, experts recommend routine maintenance on a bi-annual basis.
Customer Reviews & Complaints
Thanks to Valor's high-quality gutter guard system, the NCR consumer advocacy group named it "America's Best Gutter Guard" in 2019. However, it has since fallen off the ranking.
While it has many strong qualities, some clients dislike its large mesh screen option. Compared to Leaf Filter's micromesh filter, Valor's larger mesh openings may end up allowing smaller debris into the system.
Galvanized Steel or Copper for the frame, Stainless Steel for the Mesh

None to Minimal (equipped with self-cleaning technology)

Lifetime (inclusive of screen clogging)
---
Facts About the Valor Gutter Guard Brand
The Valor Gutter Guard manufacturer is a 100% American company based in Loomis, California. Since it was established in 2013, it has completed more than 152,000 installations.
With the help of its 422 authorized installers, American and Canadian homeowners get to enjoy gutter protection at a reasonable price.
---
Comparing Valor with Similar Gutter Guard Brands
Valor Gutter Guard vs. Leaf Filter
LeafFilter comes with an effective micromesh filter, compared to Valor's larger-sized mesh screen. The former also follows the principle of surface tension. This process makes it more effective in guiding rainwater into the system without the debris.
Valor Gutter Guard vs. Leaf Guard
Compared to Valor, Leaf Guard requires you to remove your existing gutters to make way for the new system. The latter also has a larger front opening that may allow some dirt to enter the gutters.
Valor Gutter Guard vs. DIY Gutter Guards
While DIY gutter guards are definitely cheaper, they are not as effective as Valor. Should you do the installation by yourself, you may end up making a host of mistakes leading to more damage in the long run. Best leave this one to the experts.
---
People also Ask (FAQs)
Will Valor Gutter Guards void my roofing warranty?
If Valor Gutter guards are not installed by professionals, any DIY alterations or damages may void your roofing warranty.
What to do if my gutters with Valor Gutter Guard installed is clogged?
Valor Gutter Guards are designed not to clog. In the extraordinary instance that it does so, you will be covered by the company's 'no clog' warranty.
Do Valor Gutter Guards cause ice damming?
No. It can handle heavy snow. If you live in a particularly cold area, opt for the Valor Melt-away that is specially made for icy locations.
Can Valor gutter Guards handle heavy rain?
Absolutely, it can manage heavy water flow effectively.
How much does Valor guards cost per linear foot?
The Valor Gutter Guard price is only available upon request.
Are Valor gutter Guards worth the money?
If you're continually battling clogs and blockages in your guttering, then yes, they are worth it. With its lifetime warranty, you can enjoy the gutter guard's debris protection for years to come.
Where can I buy Valor Gutter Guards?
You can buy Valor Gutter Guards online or through local installers near you.
---
Conclusion
Valor Gutter Guards are an excellent option for your roof.
What sets them apart from the rest is its raised S-curved design, stainless steel mesh, and other unique features (melt-away or moss-away). Its lack of transparent pricing is a slight annoyance, but backed by a lifetime warranty, it makes for an excellent investment for your home.
If you're not ready to make the significant investment just yet, check out our top gutter cleaning tools to help you keep your gutter clog-free.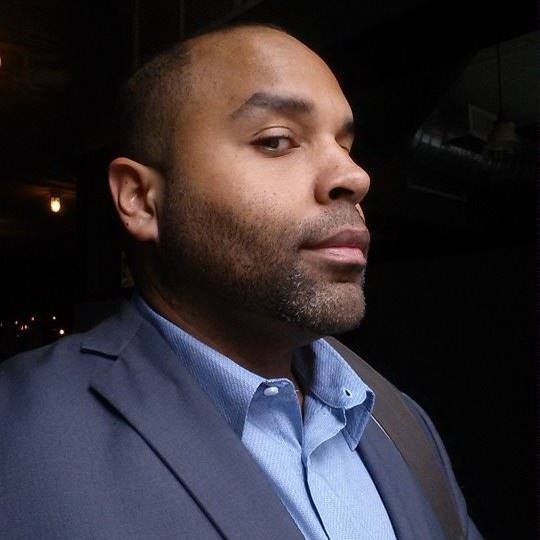 Ian Haynes is an expert writer who has successfully deployed over 500 plumbing pages and other related content. He has an excellent understanding of home plumbing issues and translates his experiences via Plumbing Lab so readers can have a better understanding of common household problems. Outside of his work, Ian likes exploring Brooklyn with his Labrador.