Let's face it – cleaning your roof gutters is not exactly a pleasant task. Climbing your roof is treacherous, and you better pray to God that you don't lose your balance.
Fortunately, there's one ingenious device that can save you from this unpleasant, if not dangerous, task: Leaf Guard. We've conducted an in-depth review at the Leaf Guard to let you know why you need one for your home.
Page Contents (Click Icon To Open/Close)
How Do Leaf Guard Gutter Guards Work?
Leaf Guard gutter guards work to keep your gutter free of debris and other nasties. It does this by following a pretty basic scientific principle of liquid adhesion.
The one-piece system has a debris shedding design that funnels rainwater into the gutter. At the same time, it keeps your gutters free of leaves, dirt, and other debris.
---
Features & Benefits of Leaf Guard
Patented Debris Shedding Design
Leaf Guard's patented design only lets water in, while keeping unwanted debris like pine needles out.
Thanks to its curved hood design as seen here, leaves and twigs glide right on over and never enter your system.
This unique and patented design prevents clogging and contributes to Leaf Guard's Lifetime No Clog Warranty (discussed below).
Seamless Gutter System
The product comes in one continuous piece. With no seams, there's no room for leakages.
Custom Fit to Homeowner's gutter system
A team of installation experts creates your Leaf Guard gutters right on-site, allowing for a custom fit for your home's exact measurements. This maintains the gutter guards' seamless design and works to eliminate leaks or sagging.
Easy Installation
The Leaf Guard gutter system is usually installed in a day – sometimes even less. After shaping your roof gutters, a team of experts begins attaching the gutter guard to your home. Leaf Guard's are good to go from day one!
ScratchGuard® Paint Finish
The ScratchGuard® Paint Finish is a 2-coat system that is applied in one fell swoop. Composed of an acid-based primer, it comes with a high-performance linear polyester topcoat resistant to wear and tear.
Lifetime No Clog Warranty
Out of sight, out of mind. With the rain gutter Leaf Guard lifetime no-clog warranty, you don't have to worry about the system - ever. After all, it's designed to work efficiently for the years to come. And that's guaranteed!
---
Leaf Guard Gutter Protection Reviewed
Leaf Guard Gutter Pricing
To get a free estimate for your leaf-free gutter guard, all you need to do is visit the official website or contact your local installation expert. You can expect a home visit soon after.
After touring your property and making evaluations, the service provider will give you a quote for installation right on the spot.
While prices may vary according to location, the average cost is about $25 per linear foot. This is a wee bit more expensive than similar products (i.e., Leaf Filter, which costs about $17 per linear foot).
Leaf Guard Special Financing
Although Leaf Guard is a little more expensive than other options, its features and benefits can outweigh the cost. Still, if you need a little help with payments, Leaf Guard has you covered.
With the company's financing offer, you can afford the gutter system that your roof deserves. Through Synchrony bank, all you need to pay to secure your system is a $59 down payment - with recurring payments of the same amount every month.
Leaf Guard Installation
Even with its bespoke seamless system, the Leaf Guard gutter system only takes a day (max) to install.
Your new Leaf Guard system protects your guttering from the minute it is installed.
Although installation is undoubtedly fast, other brands (such as Leaf Filter) boast of complete installation in just a few hours.
Care & Maintenance
One of the best things about this rain gutter Leaf Guard system is that it requires little to no maintenance. Once it's installed, you can leave it be during your lifetime - even that of the next homeowner! No need to purchase any special tools or clean your gutters of leaves, pine needles, and other debris ever again.
Customer Reviews & Complaints
Generally speaking, customers give the system a resounding positive rating. Product-wise, it works well to fulfill the users' expectations of not having to clean their gutters ever again. Many owners are head over heels in love with the product's design, which is highly-appealing compared to similar products.
Amongst all the leaf-off gutter guard reviews, one thing stands out: the brand's stellar installation services. More than just being proficient, Leaf Guard's installation team is known for being very courteous as well.
Debris, blockages and ice damage

Varies by location (check out the website for an accurate estimate)
---
Facts About the Leaf Guard Brand
The Leaf Guard gutter system can be traced back to 1988 when Herb Englert brought the company. After years of rigorous research, it finally launched its revolutionary gutter guard system in 1993.
A popular choice when it comes to protecting guttering, the product is widely available through local Leaf Guard branches, Beldon's, Exterior Source, and Gutter Pro, to name a few.
---
Comparing Leaf Guard with Similar Gutter Guard Brands
Leaf Guard vs. Leaf Filter
Leaf Guard is made from metal that is 20% thicker than the norm, while Leaf Filter is manufactured from stainless steel. The latter is also installed on your existing guards, which can help you save more money.
While both do an excellent job at reducing clogging, some customers have reported that the Leaf Guard's front opening can attract some debris. Leaf Filter, on the other hand, is a fully enclosed system that makes blockages virtually impossible. It's for this reason that Leaf Filter is our number one choice.
Leaf Guard vs. Valor
The Valor gutter guard is a fully encapsulated system, which is different from the Leaf Guard's seamless design. Although Valor can be easily applied to your existing gutters, it can only accommodate 20 inches of rainfall - a far cry from Leaf Guard's capacity of 32 inches. If you live in an area that experiences the larger than the average downpour, opt for Leaf Guard.
Leaf Guard vs. DIY Gutter Guards
DIY gutter guards may be cheap, but they are challenging to install. You'll also struggle to make them as effective at keeping out debris or minimizing annoying water leaks. Lastly, DIY gutter doesn't come with any guarantee. With Leaf Guard's no-clog warranty, you don't have to worry about your gutters ever again.
---
People also Ask (FAQs)
How much does Leaf Guard cost per linear foot?
The Leaf Guard gutter system costs about $25 per linear foot. This can vary depending on location.
Is Leaf Guard worth the money?
While it's costly at first, for the time it saves you over your lifetime, it's well worth it. If cost is a concern, consider a Leaf Filter system, which comes in a little cheaper than Leaf Guard.
Will Leaf Guard void my roofing warranty?
No. This leaf-free gutter guard is directly attached to the fascia through screws and brackets. It doesn't use screws and nails that may damage the roof and void your warranty.
What to do if my gutters with Leaf Guard installed is clogged?
The rain gutter Leaf Guard is not designed to clog. On the off-chance that it does, the company will clean your gutters for free.
Do Leaf Guard gutters cause ice damming?
Can Leaf Guard gutters handle heavy rain?
Yes, as it can handle 32 inches of rain per hour – 3x more than the heaviest rainfall on record.
---
Conclusion
if you're after a gutter guard that requires little to no maintenance, then the Leaf Guard system is perfect for you. With its custom design, you need not worry about gutter clogs and leaks. Backed by an affordable financing program, Leaf Guard provides you the protection that you need – at a surprisingly affordable price.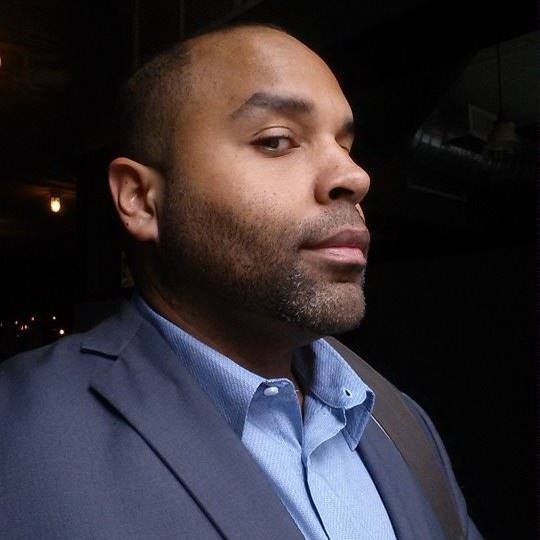 Ian Haynes is an expert writer who has successfully deployed over 500 plumbing pages and other related content. He has an excellent understanding of home plumbing issues and translates his experiences via Plumbing Lab so readers can have a better understanding of common household problems. Outside of his work, Ian likes exploring Brooklyn with his Labrador.