Garbage disposals aren't new, but they're now in more homes than ever before. They allow you to use your sink more efficiently by letting you safely feed food waste into the disposal, where it is churned up by a powerful mechanism and released into your plumbing. This stops blockages from occurring in your pipes, helps protect the plumbing in your home, and even has an environmental impact.
Garbage disposals have a long history. This guide will answer when was the garbage disposal invented and how continuous innovation has improved it over the years to give us the impressive, modern garbage disposals we see today.
Page Contents (Click Icon To Open/Close)
When Was The Garbage Disposal Invented? (A Brief History & Major Developments)
There are so many different types of garbage disposal on the market, so it's strange to think of them all originating from one design, but that is exactly what happened.
The first garbage disposal was invented in 1927 by John W. Hammes, an architect by trade based in Wisconsin. It all started because he wanted to make something to help his wife with the cleaning, and he was playing around with various designs in his basement for 11 years before he settled on the disposal.
He never actually invented a cleaning device for his wife, but instead created something that is now seen in millions of homes around the world.
Once he'd finalized the design, he filed for a patent in 1933, and in 1938, he set up the first garbage disposal company in the world called InSinkErator, a company that is still an industry leader today. The first machines produced were called 'electric pigs,' presumably because of their insatiable appetite for food waste!
The first garbage disposals were made from sheet metal with a small motor, working to roughly churn up food waste in a much less precise way than we know today. Just 52 units were produced in that first year, and this was largely due to the fact people were afraid that the electric pigs would interfere with the plumbing in their kitchen.
Many major cities actually put bans on garbage disposals because they worried it would have a negative impact on sewage systems. It wasn't until after 1945 that garbage disposals really took off, and people started to see the benefits.
As people looked to remodel their homes following WW2, many competitor brands hit the market, and InSinkErator no longer had a monopoly. Hammes employed a direct sales force in response, and in 1952 they built a 75,000 square foot warehouse set up in Wisconsin.
By this point, some other well-known brands like KitchenAid, General Electric, and Anaheim (which is known today as Waste King) were out there, and the American consumers had some choice of garbage disposal. This was also when the product range started to diversify with the introduction of different features and settings to make them more user-friendly.
Unfortunately, John Hammes died in 1953, but that didn't stop the company's progress. His son led the development of a brand-new model, and the introduction of a 5-year warranty to give their consumers more confidence in the product. In 1966 InSinkErator secured Sears as a client, making them the largest garbage disposal distributor in the world and massively expanding their customer base.
In 1968 Emerson Electric acquired InSinkErator, which caused more growth for the company and led to even more garbage disposals in homes. By 1978 over 50% of the garbage disposals in the United States were made by InSinkErator.
The next big garbage disposal boom came in the 1980s as dishwashers became more common in the home.
Garbage disposal manufacturers adapted, allowing them to be connected to your dishwasher so that food waste can be safely disposed of through this route. Combining two popular home products boosted sales, and homeowners were really beginning to see the benefit of having a device that removed bacteria from the home and made life a lot easier.
By 1993 InSinkErator had manufactured 50 million models, and there were now garbage disposals in hundreds of millions of homes worldwide.
The public now knew the value of garbage disposals, and manufacturers were introducing simpler operating processes, multi-step grinding, and more durable products to make them even more user-friendly.
---
Modern Day Garbage Disposals (Benefits & Usage)
Modern garbage disposals look very different from the first one John Hammes designed in his basement, but the principle remains the same, they exist to crush and pulverize food so it can flow freely through your pipes.
Modern garbage disposals are much more advanced, and we've used our experience and knowledge to make them more durable.
They take advantage of modern materials, like stainless steel, which is resistant to corrosion, and modern plumbing connections to make garbage disposals easier to install.
They also use modern construction techniques, so they're more consistently made and reliable, and you can expect a good garbage disposal to last over 10 years. This has also lowered the costs so anyone can get an affordable garbage disposal.
One of the key differences with modern day garbage disposals is the size. You can get very high performing compact garbage disposals that take up barely any room in the sink. The mechanisms are also more effective now, making use of several churning plates to break down all food waste into very small chunks more consistently.
Manufacturers have also developed multi-step grinding technology so that the process is even more efficient. There are several types of garbage disposal, but you can now use your machine continuously, allowing it to deal with much more waste than the early models.
We better understand all the benefits of a garbage disposal now and the impact it has on the environment. They help keep bacteria and harmful gases out of your kitchen, but they also help lower the amount of methane gas produced when food waste is sent to landfills.
This helps to reduce the overall amount of greenhouse gas produced and limit the global warming effect. Garbage disposals also protect your plumbing, and the sewage systems for towns and cities, giving a great deal of benefits to you and those around you.
---
People Also Ask (FAQs)
Why are garbage disposals banned in Europe?
There is no European ban on garbage disposals, but several countries within the EU have banned garbage disposals. The reasons are still somewhat unclear, but countries like Germany seem to believe that it isn't worth the energy to shred this waste and it's better used as part of their food waste management processes for ecological reasons. This is a changing picture, though, and they are being legalized in new countries from time to time.
Why are there no garbage disposals in NYC?
Garbage disposals were illegal in NYC until 1997 because the local government believed they could have a negative impact on sewage systems and cause damage to the plumbing in the area. The law was changed in 1997, but because they were banned for so long, there is much less history of garbage disposals in this area, so they haven't really taken off.
Does Canada have garbage disposals?
Instead of using garbage disposals, Canada uses garburators, which are essentially the same thing but with a different name. These are common in Canada and seen in many homes across the country.
How did garbage disposal units change the concept of food waste management?
Garbage disposals made it possible to manage your food waste yourself without having it collected and disposed of. Churning up the waste into chunks helps lower methane gas emissions and protects the environment without any extra investment from the central government.
---
Conclusion
The design and features have changed a lot since the first invention of the garbage disposal in 1927, but the concept has remained the same. Garbage disposals are now one of the most important pieces of equipment in your home, which exist to make life easier and help keep your home safe and clean.
Hopefully this guide has helped explain where garbage disposals started and the journey that's led us to where we are today with more good quality garbage disposals available than ever before.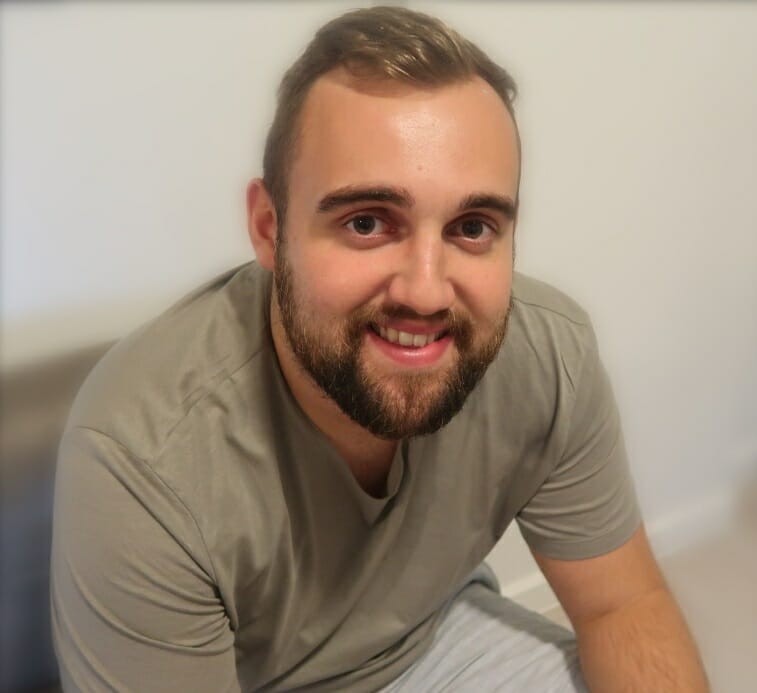 Matt is a freelance writer, English graduate, & keen traveler from the UK. As a specialist plumbing expert, he enjoys writing about everything there has to do with at-home plumbing products & related problems. When he isn't writing, he's usually drinking coffee or planning his next adventure. In his spare time, he also runs his own blog all about digital nomad life.