Gutters are necessary for your home, but keeping them clean is an integral part of maintaining them. However, this can take a long time, and it is often a tedious job that no one wants to do.
Well, with the EasyOn Gutter Guard, you won't need to clean it as often. With this EasyOn Gutter Guards review, you will see which model is the right fit for your home. We will also cover what you need to know about buying and using these gutter guards.
Page Contents (Click Icon To Open/Close)
How EasyOn Gutter Guards Work?
The EasyOn Gutter Guard is a way to keep your gutters cleaner throughout the year and its works but keeping away all dirt and debris that can get into the gutter from wind and rain. This helps to stop any long-term damage that could occur from a gutter getting filled with leaves and dirt.
It is also useful in protecting gutters and allowing you to cut down on your gutter cleaning. This is because the guard will keep items out of the gutters and stops it from being clogged, but also prevents items from getting inside the gutter for you to cleanout. With nothing in the gutters, you will have nothing more to clean.
---
Key Features and Benefits of EasyOn Gutter Guard
Patented V-Bend Technology
This patented V-Bend Technology was created to shape the gutter guard so that it helps the system to get rid of rainwater faster and more efficiently than other options on the market. This also helps to keep the rainwater moving out of the system, so it doesn't sit there.
Micro-Mesh Gutter Guard System Design
The Micro Mesh Gutter Guard system design allows all of the system's holes to filter out the water coming from your roof and into the gutter. Other systems only allow for about 60% of the holes to work as well.
This micro mesh is also made out of Type 304 Stainless Steel, which means that it is both rust and corrosion resistant.
Flexible Easy Installation
The EasyOn Gutter Guard has a flexible and easy installation system that allows you to fit these guards on many different types of roofs. The dual-installation method makes it easy to do on our own with any trouble so you can get it done faster.
Handle Up to 150" of Hourly Rainfall
These EasyOn Guards are durable and can handle a large amount of rain during the day without it affecting your gutters. In fact, these guards can withstand up to 150" of rainfall every hour they are attached.
UL Certified for Rainwater Harvesting
The UL certification ensures that the standards of potable use for the water are up to par, according to the NSL. This will ensure that the system for catching rainwater does so correctly and safely.
---
EasyOn Gutter Guard Review
The EasyOn Gutter Guards are an excellent option for homeowners because it helps with multiple issues that gutters will typically deal with. Items like leaves, debris, and insects getting inside the gutters can often be a major issue that can block the drainage. This can disable the use of the gutter guards, which negates the use. However, with EasyOn, you won't have to worry about this.
The micro-mesh system makes this possible, and this is ideal for all homeowners who live in an area where lots of leaves and dirt can get into their gutters. Also, with an easy dual-installation, you will likely be able to handle the installation yourself without needing to pay for a professional installation.
The V-bend technology of these gutter guards is made to fit the gutter's shape so that you can easily install it without any problems. This shape for the guards also ensures that they can be positioned to fit any gutter you have. Even if you think that your gutters' shape is not the norm, you will be able to use these guards to help you attach them easily.
If you worried about the size of your gutter not being the same as the EasyOn Guard, you can choose between the 24-inch guard or the 5-inch option. This will allow you to have the guard that is made for the size of your gutters and will fit perfectly for the outside of your home. It also keeps you from needing to customize the size to fit.
Stainless steel, aluminum, micro-mesh

Rust, debris, pine needles, rodents, insects, roof grit, and seed pods.

Many of the install methods can be done in one afternoon.

Labor costs for professional installation are typically between a few hundred dollars to one thousand, depending on how large your house is.

All you need is the EasyOn Gutter Guard brush to clean the area whenever it is needed.

These gutter guards do come with a warranty, which will last up to 25 years. There are also extended warranties available, excluding coastal areas.
---
EasyOn Gutter Guard Pricing Guide
The typical cost for an EasyOn Gutter Guard is between $49.99 and $199.99. The price will vary depending on the size of the gutter guard you need for your home, and how much material is used for the guards. This means that the larger the size, the higher the price will be.
If you don't want to install the gutter guards yourself, then you are paying for the labor that the installer is having to do.
This will likely cost you at least a few hundred dollars if they will install all the gutter guards for you. However, the pricing will also depend on the home's size and how much needs to be installed. If you have a larger home, you can expect to pay around $500 or $600 for the project installation.
---
EasyOn Gutter Guard Installation
When you have the gutter guards that you need, then you will be ready to install them. But do you need a professional to do the work for you, or can you handle it yourself?
Well, with the dual-installation that is flexible and simple, you can take care of the installation on your own. But, if you'd like to have a professional do it so you don't have to spend the time on it, you can.
Installation will likely take you a whole afternoon, or even a good chunk of your weekend. So, knowing a bit about gutters and guards beforehand will help you get the job done faster. With options to use tape or screws for installation, you can choose the option that makes you feel more comfortable.
First, you will want to decide what angle you want your guard at. Fit the guard onto the gutter, and angle it until you find the slope that you like the nest. Then you will put the tape or screws onto the area to hold it in place. This video can help explain more or get a free quote via the form below.
---
EasyOn Care and Maintenance
These EasyOn Gutter Guards by Gutterglove are one of the options that will need the least amount of routine maintenance to keep working at its best. What you will need to do to maintain the gutter guard is the Gutter Guard Brush, which has a long handle that will allow you to scrub the guards without using a ladder.
Just use the brush to remove any dirt, dust, or leaves from the gutters and scrub the guards clean until no more debris comes off when you brush it. Do this every few weeks to get all of the dirt out. If you do it often and notice that nothing is coming off, then you can extend the period between each cleaning.
---
Comparing EasyOn to Similar Gutter Guard Brands
EasyOn vs. LeafFilter
EasyOn and LeafFilter both work with a micro-mesh system to keep debris out of your drain. LeafFilter comes at a steeper price, but also with a lifetime warranty.
EasyOn vs. LeafGuard
When comparing the EasyOn with LeafGuard options, you see a significant difference in the guard's shape. The LeafGuard has a curved shape that is meant to help the water flow off of the guard, but it allows some water and dirt to get into the gutters. The EasyOn covers the gutters to keep out all items from leaves to insects, so you have less to clean up.
EasyOn vs. Raptor
The Raptor is one option that comes with many of the same features as the EasyOn option, but one of the main differences is the price. The Raptor guards come with a higher price for a smaller amount. So, if you want a cheaper option that comes with the same durability and reliability, then the EasyOn is the best choice.
EasyOn vs. DIY Gutter Guards
Doing home repairs yourself can help save you money, but if you are attempting to make your gutter guards, then you should know that they will likely not work as well as the pre-made options or last for nearly as long.
The EasyOn guards don't cost that much and come with much more protection than anything you could make yourself. If you're unsure, take a look at some of the other gutter protection systems that we recommend.
---
People Also Ask (FAQs)
Can EasyOn Gutter Guards handle heavy rain?
What to do if my gutters with EasyOn Gutter Guard installed get clogged?
If your gutters get clogged with your guards on, you need to use a garden hose to push the debris out from the gutters.
Will installing an EasyOn Gutter Guard void my roofing warranty?
No, adding on gutter guards will not void the warranty for your roof unless you put screws in the shingles without using any type of sealant.
What if I need to remove a few sections of my gutter guard?
If you need to take off a section of your gutters, then you will need to either take off the tape or remove the screw for that section only.
Are EasyOn Gutter Guards worth the money?
Yes, with the 25-year warranty and all of the great features that it comes with, the cost of the gutter guards is well worth that price.
Where can I buy EasyOn Gutter Guards?
EasyOn Gutter Guards can be found on Amazon, but you can also find them in retail stores like Costco.
---
Conclusion
The EasyOn Gutter Guards are an excellent option for homeowners since it protects your gutter year-round. With a good price and a great warranty, you won't have to worry about cleaning your gutters nearly as often. So overall, I would recommend getting the EasyOn Gutter Guards.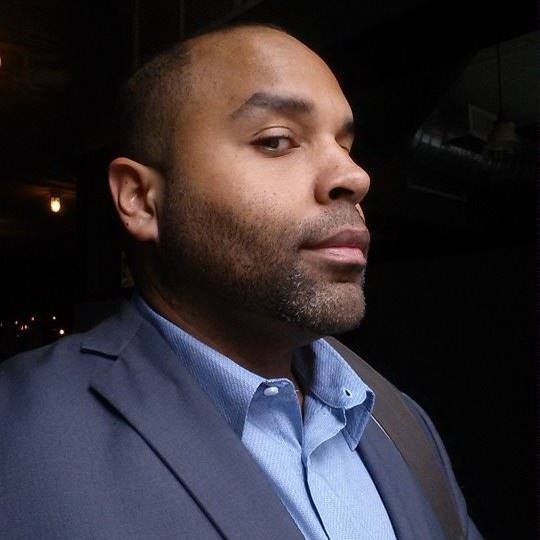 Ian Haynes is an expert writer who has successfully deployed over 500 plumbing pages and other related content. He has an excellent understanding of home plumbing issues and translates his experiences via Plumbing Lab so readers can have a better understanding of common household problems. Outside of his work, Ian likes exploring Brooklyn with his Labrador.