Cleaning and maintaining your home is the best way to make sure everything keeps working as it should and that it retains its value. Gutter guards really do work and they also help protect your home, and gutter guards are hugely important in keeping debris from blocking them.
Over time, your gutter guards can become damaged or blocked, and it's important that you maintain them properly. To do that effectively, you need to know how to remove gutter guards safely. This guide will help you understand when your gutter guard should be removed and show you how to do it easily.
Page Contents (Click Icon To Open/Close)
When Should Gutter Guards Be Removed?
Gutter guards shouldn't be removed all the time, but there are certain circumstances where you will need to take them off:
---
Precautions Before Removing Gutter Guards
Safety always comes first with something like this, and it's never worth taking an unnecessary risk. If possible, you should always work with a partner, family member, or friend and if you feel uncomfortable or unsafe, then get back to ground level. Here are some precautions to take:
---
How to Remove Gutter Guards: DIY Steps For Different Types
There's a couple of different types of gutter guards, and there's a slightly different technique for removing each. We've given a simple guide to each of the main types below, but make sure to consult the manufacturer's guidance because there might be slightly different instructions.
1. Removing Brush gutter guards
Brush guards are the most popular type of gutter guard because they're cheap but effective. They're straightforward to remove, and all you'll need is:
Set the ladder




Set the ladder securely and make sure it's completely secure. Once in place, climb up to the gutter and make sure you have enough room to maneuver.

Remove the brush




All the debris will have gathered on top of the brush in the gutter, so all you need to do is slide it out of the gutter.

Clean the brush




Take the brush gutter guard down to the ground, clear the debris and clean the brush. Once it's cleared, climb back up and set it into the gutter.
2. How To Remove Foam gutter guards
A foam guard is simply a protective layer of foam within your gutter. These are also really easy to remove, and you'll just need:
Climb the ladder




Set the ladder securely on level ground. Have a partner hold it in place if possible, and then climb up to the gutter.

Remove loose debris




Remove any visible sticks, leaves, or other debris that's in your gutter.

Slide out the foam




Simply slide the foam gutter guard out and take it down. You'll then be able to clean it fully and replace it in the gutter.
3. Removing Micro/Metal mesh gutter guards
Mesh gutter guards are pretty durable, and you won't need to replace them very often. When you do need to remove them, make sure you have:
Set and climb the ladder

Undo the screws




Locate the screws that connect the gutter guard into the edges of the gutter or the roof. Make sure you keep hold of it as you start to undo the screws. You may need to use pliers to remove some of the connections.

Carry it down




Make sure you don't throw it down onto the ground, or you risk damaging the gutter guard. Carefully carry it down and clean it thoroughly.

Replace the gutter guard




Once it's cleaned, carry it back up and reconnect it to the gutter. Make sure all the screws and connections are in place securely.
4. How To Remove Snap On Gutter Guards
A lot of gutter guards are snap on because the technique keeps it securely in place. They're a little more challenging to remove, and you'll need a good set of pliers to undo them. To remove this type of gutter guard, you'll need:
Climb the ladder


You'll need a fairly large working arc to remove this type of gutter guard, so make sure it's in the right place. You'll need to be able to reach both sides of the guard from the top of the ladder.

Remove debris




Remove the larger bits of debris from the top of the gutter guard and brush away.

Remove the snapped edges




Use the pliers to pry back the edges and loosen the connections. This should allow you to lift the gutter guard right out. Make sure you're careful with it when you lift it down to the ground.
5. Removing Reverse Curve Gutter Guards
Reverse curve gutter guards are more expensive than other gutter guards, but they're really effective. They're installed at a specific angle so that debris literally falls out of the gutter.
This means you won't need to clean or remove it as often as other types. These gutter guards are a bit more complicated to remove but are still manageable.
To remove them, you'll need:
Climb to the gutter




Set the ladder in place and climb up to the gutter. Make sure it's all secure because you'll need to be able to maneuver it to fully remove it.

Remove the screws




Remove the screws from the gutter cleaner one by one, supporting the weight as you go. If you need to, use pliers to remove any other connections.

Slide the gutter guard off




This gutter guard is at a specific angle, so it should slide right off. Be really careful with it and carry it down so that it doesn't bend at all, or it won't be easy to reattach it.
6. How To Remove Waterfall Gutter Guards
Waterfall gutter guards are designed for locations that have heavy rainfall. They attach to the top of the gutter with small holes so that water can flow through into the gutter and debris is kept out.
You won't need to clean these very often, but you will still need to check on them periodically to make sure there's no damage. These are fairly easy to remove but make sure you don't damage any parts in the process.
You'll need:
Climb The Ladder

Remove the clips




Waterfall gutter guards have two clips on either side of the guard to hold them in place. Use the pliers to gently pull these back to loosen the gutter guard. Make sure you don't break the clips because you'll need them to reattach the guard.

Clean the guard




Take the gutter guard down to the ground carefully and make sure you don't drop it. You'll need to keep the shape so that it continues to work effectively. Once you've cleaned it, you can replace it on the gutter.
---
Can I Clean Gutters Without Removing The Guards
In most cases, you should remove your gutter guards to clean the gutters out properly because this allows you to clear all of the debris fully and make sure everything is in working order. However, some types of gutter guards will allow you to clean the gutter without removing the guard.
Some gutter guards, like Leaf Stopper, use mesh and have a panel that lifts up so you can clean it without removing it. You'll just need to follow these steps:
Climb the ladder




Set your ladder up securely so you can climb up to the gutter without it moving.

Connect your hose




Connect your hose or pressure water to your water supply and take it up the ladder with you. You'll need this to clean the gutter.

Open The Panel




Your gutter guard should have a flap that opens on one end. Open it up and fix your hose into it.

Clean The Debris




Turn on the water supply and the pressure will help remove the debris from the gutters. Keep going until you're satisfied it's all clear, and then close the panel.

Check The Gutters




Carefully examine the whole gutter and make sure that you're happy that all the debris is cleared. If there are some stubborn leaves or sticks stuck in there, you may need to remove the cover to get to them.
---
People also Ask (FAQs)
Can leaf guard gutters be cleaned?
Yes, but they don't need to be regularly. You can use a hose or a pressure washer to get rid of debris in your gutters without having to remove the guard.
Should I remove gutter guards in winter?
Metal gutter guards can freeze over winter, so you're better off removing them. Some specialized gutter guards can stay up all year round, but you won't need them as much during the winter, so it's generally better to remove them to prevent them from becoming damaged.
How often should you clean gutters with gutter guards?
You should look to clean your gutters at least twice a year. If there are regular storms in your area, there might be more debris, so you'll probably have to clean them more often.
Do gutter guards work in protecting your home?
Yes. If your gutter guard is installed correctly, it can help protect your gutters and keep water flowing from your roof to the ground. However, if your gutter guard isn't installed correctly, then it could direct water to the wrong place and cause some issues in your home.
---
Conclusion
Gutter guards are essential if you want to keep your home in good condition, but you need to know how to remove them safely so you can keep your gutters clean. It's pretty easy to remove a gutter guard, but you need to handle them with care to prevent any damage.
Make sure you've got the right tools and take it step by step to get it done right. Hopefully, this guide has given you some useful information about gutter guards, and some clear instructions on how to remove them safely.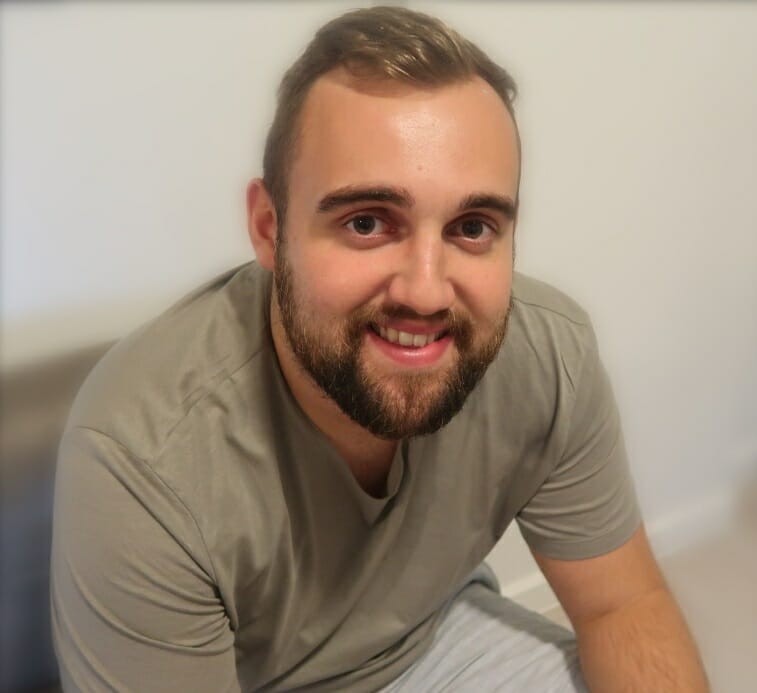 Matt is a freelance writer, English graduate, & keen traveler from the UK. As a specialist plumbing expert, he enjoys writing about everything there has to do with at-home plumbing products & related problems. When he isn't writing, he's usually drinking coffee or planning his next adventure. In his spare time, he also runs his own blog all about digital nomad life.