No one looks forward to gutter cleaning season. It's a necessary task, sure, but it's tedious and time-consuming in almost all instances. Hiring someone to do it for you is always an option, but that can get costly year to year.
Shur Flo Gutter Guards have become increasingly popular with homeowners in rainy parts of the country in recent years, and with good reason. These gutter guards are built to perform while still filtering out all of the debris that would otherwise clog up your gutters each fall and summer.
Page Contents (Click Icon To Open/Close)
How Shur Flo Gutter Guards Work?
Shur Flo Gutter Guards operate pretty simply. As water pours off of your roof, it passes through these perforated gutter guards. There, fallen leaves, debris, twigs, and more are caught and captured on the top layer.
From there, precipitation is allowed to pass through and into your gutters properly. In this way, they are an effective way to minimize the need to clean your gutters on a seasonal basis.
---
Key Features & Benefits of the Shur Flo Gutter Guard
Patented Perf-Flow Filtration System
Shur Flo Gutter Guards utilize a patented filtration system that is designed to prevent clogging within your gutters.
In practice, this filtration system can capture sticks, twigs, leaves, and more that tend to get by other gutter protection systems.
If you've been unsatisfied by other gutter guards, Shur Flo Gutter Guards may provide the performance you've been searching for.
Made with Rust-Free Aluminium
Shur Flo Gutter Guards are made entirely from a special aluminum alloy mixed and formed right here in the US. Unlike traditional aluminum, these gutter guards won't rust at all – even after a couple of decades in use in super rainy or snowy environments.
Easy Installation
Installing a set of Shur Flo Gutter Guards is not difficult at all. In fact, this brand's manufacturer designed them so that DIYers can mount them without needing to call in an expensive service team.
20-Year Transferable Warranty
Shur Flo Gutter Guards come with a warranty period of 20 years, which matches some of the best offers in the industry. This warranty is also transferrable with your house, so it can easily be passed onto its next owner if you decide to move.
---
Shur Flo Gutter Guard Reviewed
(200 feet) Shur Flo X Leaf Guard Gutter...
Shur Flo panels fit directly into the gutter,...
Choose from three different designs: Shur Flo...
Virtually invisible from the ground....
All Shur Flo cartons include #8 x 1/2" and...
Shur Flo currently offers two primary models in its popular Gutter Guard line of products right now – the "X" model and the "Step Down" model. These two models share a lot in common, such as their construction from US-made aluminum.
This makes each model very durable, particularly against cold weather and ice that tend to warp other gutter guard systems. Both models are also virtually invisible from ground level, which effectively prevents them from aesthetically detracting from your home's facade.
These two models have their noteworthy differences, though. For example, the "X" model can be mounted into most existing gutter systems without the need for retrofitting. Meanwhile, the "Step Down" model can be installed using quick screws. This is made possible through this model's "step down" design, which provides full clearance for this kind of practical mounting hardware.
Both the Shur Flo X model and the "Step Down" model come in a variety of different colors, too. These include a milled steel finish, a black finish, a white finish, and even a copper-tone finish. As such, you'll quickly find that these gutter guards quickly blend into your existing gutter's overall structure soon after installation.
You'll certainly see the difference in your gutters in due time, though, given how capable these Shur Flow Gutter Guards are when it comes to filtering out dirt, stones, debris, leaves, twigs, and more.
Don't forget that both of these models come with a 20-year warranty, as well. That means that you'll have coverage for the entire lifespan of these gutter guards, which is more than some of its competitors can say. If you end up moving before that warranty ends, your home's next owners can enjoy this warranty, too, because it is fully transferable as needed.
Quick Guide to Shur Flo X and Shur Flo Step Down

Dirt, debris, stones, leaves, sticks

$190 (X) or $200(Step Down) for materials, plus up $1,000 for labor
---
Shur Flo Gutter Guard Pricing Guide
You'll need to make a small investment in order to equip your home with Shur Flo Gutter Guards. However, that cost need not be too high, given that each 200 ft set costs right around $200.
That's about $1 a foot, which is a considerable bargain in the gutter guard market. Onto that, you'll also need to factor in labor costs if you decide to seek professional installation. That can cost up to $1,000 in some situations.
---
How Do You Install Shur Flo Gutter Guards
You might expect that you need a professional to install your Shur Flo Gutter Guards. But in truth, an experienced DIYer should be able to do it on their own.
In fact, thanks to an active online fanbase for this product, there are even a few helpful video guides demonstrating their installation. Here's one of the best ones.
If climbing the roof is not for you then get a free quote via the form below.
How to determine the size needed for one's roof gutter system
You'll always want to buy Shur Flo Gutter Guards in the proper size to fit your gutters. To do that, you'll need to first measure your existing gutters' "mouth." This can be done with a simple tape measure and a ladder (to safely reach the gutters). This measurement will likely come out to around 5", though 6" and 7" gutters are also out there.
---
Comparing Shur Flo to Similar Gutter Guard Brands
Shur Flo Gutter Guard vs. Leaf Filter
Shur Flo Gutter Guards and Leaf Filters are very different from a functional standpoint. Leaf Filters utilize a fine mesh filter, while Shur Flo Gutter Guards use a perforated aluminum sheet guard system. Leaf Filters tend to be more effective, but also cost a good bit more.
Shur Flo Gutter Guard vs. Valor
Shur Flo Gutter Guards are considered a one-size-fits-all solution to general gutter protection. Valor offers more specialized options for folks looking to melt icicles and eliminate moss from their gutters. As such, they are preferable for folks who can afford them.
Shur Flo Gutter Guard vs. EasyOn
EasyOn gutter guards are a fairly popular option that utilizes mesh filtering. This is unlike the broad perforated plate filters used on Shur Flo Gutter Guards. However, Shur Flo Gutter Guards are still more sturdy when it comes to long term use, given that EasyOn guards are known to sometimes corrode under poor conditions.
Shur Flo Gutter Guard vs. Raptor
Shur Flo Gutter Guards are built with durability in mind, as seen in their all-aluminum construction. However, they can be one-upped by Raptor gutter guards designed with industrial-grade installations in mind. As such, they are equipped with unique technologies unseen in Shur Flo Gutter Guards.
Shur Flo Gutter Guard vs. DIY gutter guards
DIY gutter guards are prone to fail, despite your best efforts. At worst, they can even cause your gutters to overflow. Instead, you can save yourself a lot of hassle and guesswork by investing in the proven gutter protection of Shur Flo Gutter Guards.
---
People Also Ask (FAQs)
How long do Shur Flo gutter guards generally last?
Shur Flo Gutter Guards are designed to last for several decades of continuous use. In fact, they are kept within warranty for a full 20-year period, so you can use them with confidence that they'll protect your home for many years.
Will Shur Flo work even when covered with wet leaves or pine needles?
In theory, yes. Shur Flo Gutter Guards are designed to allow water through even if a full layer of debris, such as pine needles, are caught on its filtering layer. That being said, such debris cannot be left indefinitely. So, in time, you will need to remove this collected debris, or else your filter will be prone to slow draining.
How sturdy are Shur Flo gutter guards?
Shur Flo Gutter Guards are super sturdy from end to end. This is because they are built with US aluminum, which is both durable and resilient. It is even corrosion-resistant, which is ideal given how much water these filters come into contact with each season.
Can Shur Flo Gutter Guards handle heavy rain?
They definitely can! Even during a deluge, Shur Flo Gutter Guards can effectively channel through large volumes of water without causing your gutters to overflow.
Where is the best place to buy Shur Flo Gutter Guards?
You can likely find a set of Shur Flo Gutter Guards at your local Home Depot, though supplies may be limited. Your best opportunity to pick up Shur Flo Gutter Guards would be on Amazon, though. There, you can often find multiple styles of Shur Flo Gutter Guards that match your home's décor, as well.
---
Conclusion
Regardless of your home's size, you'll find Shur Flo Gutter Guards to your liking. Their performance is fantastic, regardless of how many leaves fall on your roof or how hard the rains fall in your area. They'll last for an extended period of time, too, thanks to their American-made aluminum construction.
In short, these gutter guards are well worth your investment. Keep them in mind when you finally get tired of cleaning out your gutters season after season!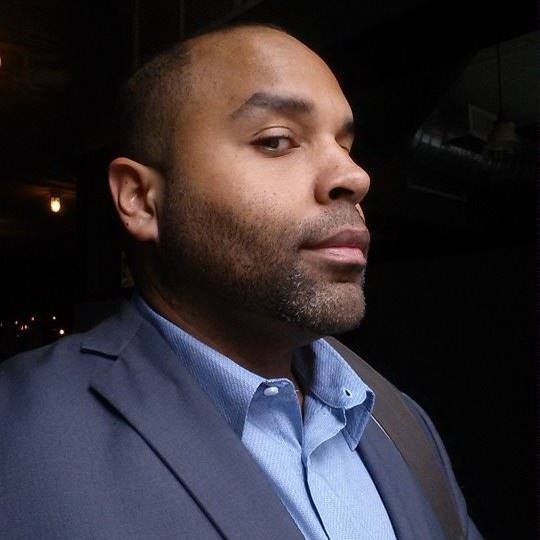 Ian Haynes is an expert writer who has successfully deployed over 500 plumbing pages and other related content. He has an excellent understanding of home plumbing issues and translates his experiences via Plumbing Lab so readers can have a better understanding of common household problems. Outside of his work, Ian likes exploring Brooklyn with his Labrador.