No matter whether you own or manage a diner, restaurant, cafeteria, or coffee shop, you're going to rely heavily on a commercial garbage disposal that runs properly.
It's important to know that while there are some excellent products on the market, what's considered the best for your business' needs may not be the best for another. What you're going to need, is a disposal unit to deal with massive amounts of waste while being user-friendly and relatively quiet.
How exactly do garbage disposal units work?
They're attached to the under part of the sink, shredding food into tiny pieces or liquid so they can travel better through the attached plumbing. However, models vary widely, so I'm here to help you select the perfect one for your needs.
Page Contents (Click Icon To Open/Close)
Commercial Garbage Disposals Compared
InSinkErator

PRO1100XL

Pro Series

InSinkErator

Evolution Cover

Control
4 Benefits of Waste Disposers in Commercial Kitchens
Knowing the benefits of commercial waste disposals is vital in narrowing down the right model for you. Let's take a look.
1. They're more efficient in dealing with food waste
If you don't use a garbage disposal, where does the waste go? Chances are, in the trash bin or home trash compactor. This can cause the immediate area to smell unpleasant, while also filling up garbage bags quicker. Plastic bags not only cost money, but they also add to the world's pollution.
2. They're environmentally-friendly
"If food waste were a country, it would be the world's third-largest emitter of greenhouse gases," says National Geographic.
While it's essential to change our habits, a disposer also helps keep this waste out of landfills. Some treatment plants can even convert this waste into renewable energy.
3. They help save plumbing systems
Since capable disposers shred food waste, plumbing is much less likely to become clogged. This will save you both time and money that you'd use on getting yours unclogged.
4. They're more convenient
Rather than filling up trash bags and having to take them out regularly, you can get rid of waste down the disposal. This takes less time usually, isn't as messy, and will take longer to fill up garbage bins.
---
Things to Look for In a Commercial Garbage Disposal
Before we dive into each product review, it's essential to know what to look for, and why.
Dimensions (Size)
Before you do anything else, make sure that the commercial garbage disposal you want fits your sink. You'll need to measure the length, height, and width of the available space under your sink. Generally speaking, the higher the horsepower, the larger it's going to be.
Grind Chamber & Shredding Element (Grinder Blades)
The grinding chamber and shredding elements are what are going to pulverize the food waste you place into them. Here, you'll want to look for sturdiness and durability to more efficiently and finely grind up the food.
Stainless steel is robust and durable while preventing rust from forming. Be careful to select galvanized steel grind components, however.
They're relatively long-lasting but are susceptible to corrosion. The thermoplastic polymer is also a commonly-used material which resists corrosion while remaining sturdy.
Sound Reduction
While kitchens can already be a bit noisy, and it's nice to be able to hear other people without the roar of a disposer in the background. Noise is primarily produced from the vibration originating from the disposer to the sink or countertop, along with the grinding itself.
The best models often include some sound insulation or sound-reduction technology so as not to impede upon essential communication in the workplace.
If your garbage disposal is making a humming noise, it may require a simple fix.
Feed Type (batch or continuous)
With garbage disposers, you'll find two different feed types: batch and continuous. The first requires you only dispose of waste in "batches." Once it's reached its limit, the sink drain is plugged, and you must turn it on to process the food waste. While it's a safer option, it is also more time-consuming.
A continuous feed type is more convenient, with the operation being as simple as the flick of an electric wall switch or air disposal switch on the sink. To start, turn on the faucet, letting water flow down the drain. After, turn on the power switch and fill it up with as much food waste as you'd like.
Horsepower (HP)
The amount of horsepower a motor produces, is related to the amount of food and type of food it can handle. The higher the HP, the harder the food it can grind up. For commercial use, we recommend at a minimum, opting for a 1 HP model that can handle heavy usage.
Grinding Speed Ratings (RPM)
Along with HP, RPM is the most critical aspect in selecting the proper disposal. The revolutions per minute vary quite a bit, generally starting around 1725 up to 2800 RPM. The higher the RPM, the more efficiently and rapidly food is ground up.
Electric Cords & Wiring/Electrical Load Requirements
For both safety and functionality purposes, check first to see if the disposer is hardwired or includes a power cord which will plug into a wall outlet. You'll find models that have one or the other, and if you require a power cord, these can usually be purchased on their own.
Aside from this, make sure your electrical system can put out enough to correctly power your disposer, while also ensuring it isn't overpowered.
Auto-Reverse Mode (Anti-Jam)
Unfortunately, this feature isn't included in every commercial garbage disposal. If you can manage to purchase one with it, I highly recommend doing so as it can avoid frequent jams by permanently losing it. Some will reverse blades automatically, some will have a button, and others may include a hex wrench to reverse them.
Warranty
The warranty is essential, as it not only speaks to the quality of the product you're receiving but also gives you more peace of mind in your decision. However, also think about how long you're going to stay in the home you're currently living in.
If you plan on moving soon, selecting a model with a 1-or-2-year warranty may be the best choice. If not, then choose one with at least six years of coverage.
---
5 Best Commercial Garbage Disposals Reviewed
1. Waste King 3000-1
"Commercial garbage disposals are an important component in reducing the chance of clogged drains," says Roto-Rooter, one of the most respected plumbing services in the world.
While this is true, the Waste King 3000-1 3 HP Commercial Food Waste Disposer is undoubtedly the most efficient on the market today.
As you can tell by the title, it is a 3 HP disposer, which means it's one of the most powerful models out there. The power it produces makes it capable of breaking down and grinding up all kinds of fruits, vegetables, stubborn meat fibers, and even bones. In my experience, this is one of the few that could handle steaks with ease. The dual hardened stainless steel swivel impellers aid in the efficiency of demolishing waste, and retract if they happen to jam up. This will save you potential money in having to call a plumber while reducing the risk of overloading your motor.
Besides, you'll find a stainless steel under-cutter blade under the grind ring, which acts as a kind of backup. This component ensures all fibrous or otherwise difficult waste is broken up into manageable, tiny pieces to flow easier through plumbing. As it's a continuous batch system, I was able to get rid of all the waste I needed to without stopping, making it great for busy environments.
If you're sensitive to noise, I'm sure you'll appreciate the hush-cushions (made for a 6" cone/sink opening) which separate metal from metal. These commercial garbage disposal parts are made to resist noise-producing vibrations while including a safety splash guard for no-mess operation. I have to say it was lovely being able to toss waste down the disposal without worrying about pieces flying back up into my face.
While it does only come with an 18-month warranty, I'd be willing to bet this model will last you much longer than that, due to the cast iron grind chamber and exit chamber. Overall, it's easy to see why this made my top pick. Whether you own a steakhouse, a busy restaurant, or café, I can't recommend the Waste King 3000-1 enough.
---
2. InSinkErator PRO1100XL Pro Series
If the Waste King 3000-1 3 HP was a bit out of your price range, I highly recommend giving the InSinkErator PRO1100XL Pro Series a go. This model scored my "runner-up" spot due to how reliable and robust it is while remaining quite affordable.
I can't stress enough the importance of power in commercial settings, which is why the 1.1 HP motor is perfect for busy restaurants. While it's not as robust as the Waste King, I've found the engine to be more than sufficient for various types of meat, fruits, and more. One important thing to note is that because of how powerful it is, blades take a while to slow down, so try not to stick anything down it after you've turned it off.
Thanks to multi-grind advanced technology with a 3-stage feature, food waste is reduced to liquid in just seconds. This works, as the name suggests, in three different stages for optimal efficiency. As a result, moving said waste through plumbing is quick and easy. However, if for some reason it does lock up, the auto-reverse feature and jam sensor have you covered.
Despite being so strong, it's still one of the quietest disposers I've had the pleasure of using. According to Faucet.com, "the SoundSeal cushion makes it at least 40% quieter than standard disposers", but I'd be willing to bet it's more than that.
Adding onto that is the Quiet Collar which features an antimicrobial material around it to reduce sound and eliminate any unwanted bacteria from collecting underneath. If that weren't enough, the model comes with an impressive 12-year in-home limited warranty.
---
3. InSinkErator LC-50-11
If you're in search of a budget-friendly option, the InSinkErator LC-50-11 Light Capacity Commercial Waste Disposer is often even less expensive than used commercial garbage disposals! As it's not as powerful as the above models, I recommend it only for small or low-traffic establishments such as fast food restaurants, bakeries, or delis.
The ½ HP motor isn't the most heavy-duty, but it gets the job done well. The continuous feed type is operated by your standard wall switch for convenience, meaning you can get rid of waste all in one go without going back-and-forth.
A stainless steel grind chamber complete with a cast nickel chrome cutting element provides fine cuts, as well as durability that will last far outside the scope of the included 1-year warranty.
"Sometimes garbage disposals can get a hole in the case itself as the wall wears down, or a foreign object that gets into it can crack the casing," says John Moore Services. In my experience, this won't happen with this model, due to how sturdily it's built.
While jamming is quite rare, it does feature an auto-reverse mechanism to help clear out any potential blockages to save you time and money. Using a #5 flange, it fits most sinks, and as it comes with all necessary hardware, installation is a breeze.
---
4. NORTHSTAR DÉCOR PG-3000
If you're on the hunt for one of the best commercial garbage disposals but don't want to empty your wallet, the Northstar Décor PG-3000 can't be beaten. At 1.25 HP it's surprisingly tough considering how affordable it is, with the power to destroy anything that you toss down it.
This model is ideal for busy kitchens or those that receive stubborn waste items like tough meats. With the potential of providing grinding power up to 2,800 RPM, I was pretty shocked at how easily it cut through things like melon rinds and small bones.
While it can cut through more, take a page out of BF Plumbing's book and read up on what not to place down the disposal. "Put coffee grounds in garbage disposals. Coffee grounds will not harm the disposal, but can accumulate in your plumbing".
Should you happen to drop a metal object into its depths accidentally, the magnetic silver-guard protection feature will hang onto it to prevent any damage to the unit and your cutlery.
One unique aspect of the Northstar is their Torque Master Balanced Grinding System, which is a particular configuration of balanced turntables and computer-designed armatures. This setup, in conjunction with stainless steel, rust-proof components provide a smooth, reliable run every time.
Finally, to prevent any unhealthy or odor-causing bacteria, a microbial agent has been infused into the wet components of this disposer.
---
5. InSinkErator Evolution Cover Control
Best Batch Feed Commercial System
While continuous feed models have their appeal, if you're leaning more towards a batch feed system, I can't say enough good things about the InSinkErator Evolution Cover Control ¾ HP model. It's speedy, it's clean, and it's useful.
While the ¾ HP Dura-Drive Induction Motor isn't as powerful, overall, it still rips through anything you need it to. The fact that it's a batch feed system means it has time to process waste items in its 40 oz. Grind chamber, so higher power isn't a necessity. Also, you'll get their 2-stage multi-grind technology to better grind up waste and liquify it for easy pipe travel. The Cover Control will fit best in a smaller establishment, such as a deli or low-traffic café.
Alloy stainless steel components are long-lasting and slice through anything, while the LeakGuard Liner keeps all waste inside the unit. What's more, is the peace of mind you'll have with the magnetic over start switch. This switch will only turn on if the disposal is covered, which is the best you can get in terms of safety and cleanliness.
Just like the PRO1100XL from the brand, SoundSeal Technology delivers ultra-quiet performance so compelling that you can have a conversation right next to it as it's going.
Types of Commercial Disposal Units
First off, let's take a look at one of the most crucial commercial garbage disposal parts: the size of the motor.
---
Using Commercial Waste Disposers in Restaurants

Using a commercial waste disposer is quite simple. Start by turning on cold tap water before you place any waste down the unit. Then, turn it on, and gradually drop food waste down the disposer.
Avoid placing large amounts of garbage down at the same time, as this will slow it down and increase the risk of jamming. Once the waste has been processed, turn the disposal off, and let the water continue running for a few seconds to get rid of any remnants in the drain pipe.
Installation varies in difficulty, but it's first essential to make sure your disposal fits the sink. Turn off the circuit breaker to your kitchen, and disconnect the drainpipes. After, remove the sink strainer and any extra putty.
On the new drain, apply plumber's putty around the flange, and put it in its place. Under the sink, you'll want to stack the fiber gasket, backup flange, and mounting ring. Slide onto the underside of the flange, and snap the ring into place. Then, tighten screws evenly, removing any excess putty.
Connect the dishwasher drain using a hammer to remove the drain plug on the disposal. Next, take off the wire cover plate, connecting the electrical cord by matching the wire colors. Then, push the wires back in and reattach the plate.
Finally, insert the gasket in the discharge outlet and attach the discharge tube with the flange and bolts. Hang the disposal with the mounting ring, locking the tabs over the ridges with a wrench. Connect the dishwasher drain and connect drainpipes, and you're ready to test it out!
---
Alternative Waste Disposal Options
As you may know, there are other options for disposing of waste, aside from your regular trash bin or garbage disposal. Let's take a quick look at each.
Composting
This is a very eco-friendly method of disposing of waste such as food or plant material. You can make your own or use a community compost, if available. This is a place where you'll place all food waste. This waste is subsequently broken down by microorganisms, converting it into a compost that can be safely stored, managed, and used to help the environment.
Recycling
In some areas, there are local food waste recycling collection services, where you can get rid of any food that cannot be consumed or composted in your establishment. These items are often recycled into a soil improver or fertilizer.
---
People also Ask (FAQs)
How long do commercial food waste disposers last, especially for busy restaurants?
A high-quality disposer should last you at least seven years, but in busy restaurants, you should expect anywhere from 5 to 7 years out of them.
Are kitchen waste disposers environmentally-friendly?
Absolutely! While composting and recycling are often the best options, they're not always the most realistic or convenient, especially in high-traffic restaurants. With sink disposals, food waste only needs to be treated.
Can garbage disposals handle tougher foods than household models?
Generally speaking, yes. Commercial-grade disposals are made to be able to manage more substantial usage, both in volume and type of food waste. For example, commercial disposals can often manage bones, rinds, and tough meat waste while household models would jam up with these.
Do I need a professional plumber to install a garbage disposal unit for my coffee shop or diner?
Most likely, no. It may look daunting, but installation is often a pretty straightforward process. Products will come with a manual, and there are many videos online that can help. However, if you're unsure, calling a plumber won't hurt.
How much does a commercial garbage disposal unit typically cost?
These vary widely in price, depending on many factors such as component materials, noise production, efficiency, power, and so on. However, the average cost is about $600. This number can go up or down depending on the factors mentioned above.
---
Conclusion
Choosing the best commercial garbage disposal isn't exactly an easy process. While each of the above models is the cream of the crop, the one that has always stood out to me is the Waste King 3000-1 3 HP Commercial Waste Disposer. Also, make sure to check out our full Waste King guide, found here.
Not only is it quiet and easy to install, but the level of durability and strength is also unmatched by any other in its price range. Regardless of which model you choose, I hope this guide has helped you select the perfect product for you. Thanks for tuning in, and I'll see you again soon.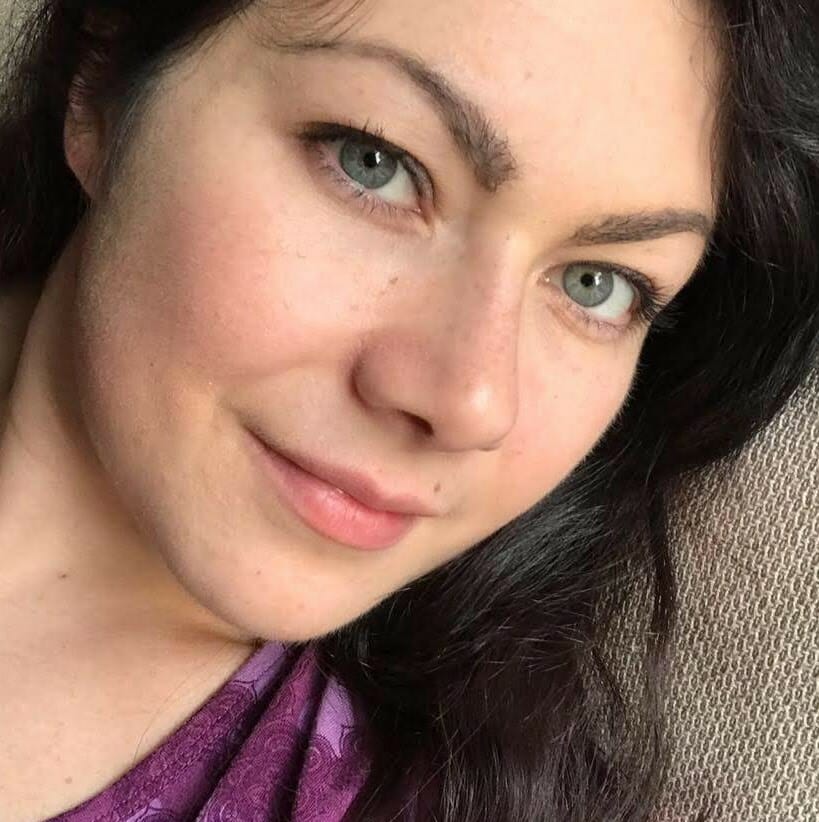 Holly Curell is the editor extraordinaire for Plumbing Lab. Having grown up in Michigan, Holly has spent time living in New York, Virginia, & currently North Carolina, where she lives with her husband & family. Holly loves DIY & has years of experience with at-home plumbing problems that arise from having 3 kids & living in colder climates. When she's not writing about her plumbing knowledge, Holly enjoys reading, hiking & relaxing with family.